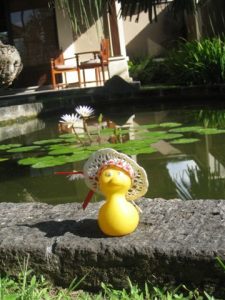 In Indonisia Sheila visited Java, Bali and Lombok. In Bali she helped a lot during my dive excursions, also on the Gilis, noth of Lombok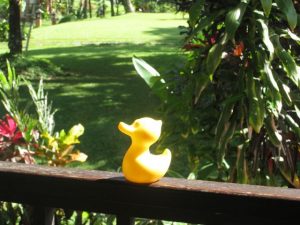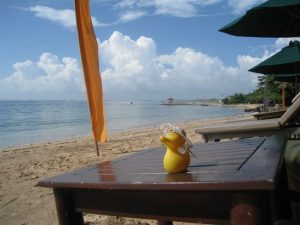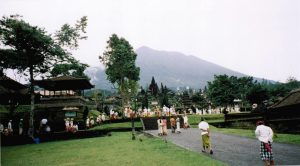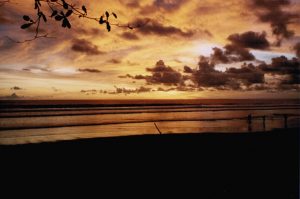 We saw giant Manta Rays on Dives at Nusa Penida (6 m wide), much bigger then those on the Maledives. The water was clear, they were visible even from the boat (even a Crew member who could not swim watched through a glass box). I stayed some nights on Nusa Lembongan and enjoyed a nice Tuna dinner made with fresh Tuna baught and cooked here for a very good Price. The wave between Nusa Lembongan and Bali were quite high (3 m) but constant and calm, going by boat up and down was fun, the masthead was lower than the top of the waves. There was a significant current too and we did a great drift dive hunting for moon fish (the fact that we saw a big shark fin on the surface before decent did not bother us).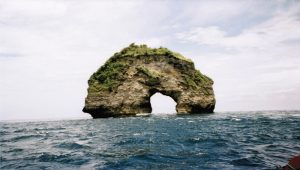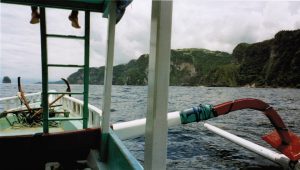 I did some great dives at Tulamben, at the U.S.A Liberty Wreck NS Drop Off at Temple Bay. In the Resort we enjoyed a nice bottle of Remmy Martin Cognak in the evening and the guitar was played. A great time although I did not see the expected whale shark. I had a lot of fun playing with flurescent stuff (alga) in the water during as Dusk – Dive.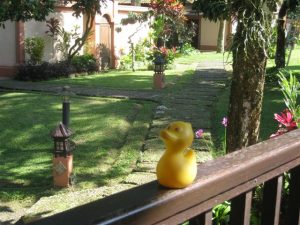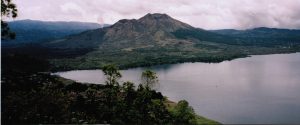 Indonesia Ayung River
Sheila also supervised me on a river-rafting tour on the Ayung River.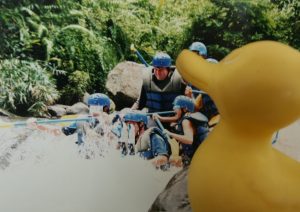 591 total views, 1 views today