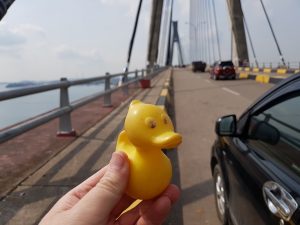 The Barelang Bridge is actually a system of 6 bridges which connects various indonesian islands. The first and biggest of those bridges is the Tenku Fisabilillah Bridge which stretches for 642 m and which is a popular photo stop. We too had to take a picture on the first bridge and on the second one too.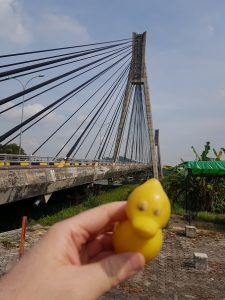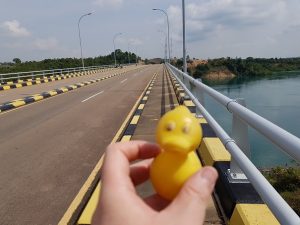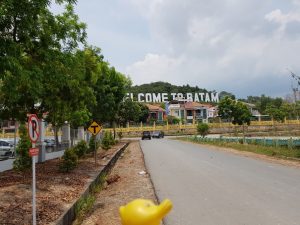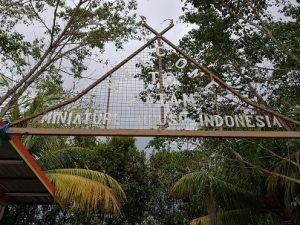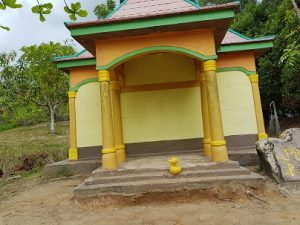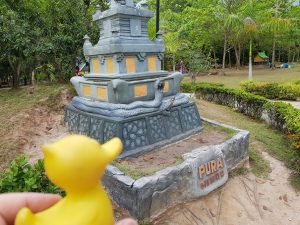 We also visited the Maha Vihara Duta Maitreya Buddhist temple, also called Laughing Buddha Temple and Sheila had fun with the bunnies.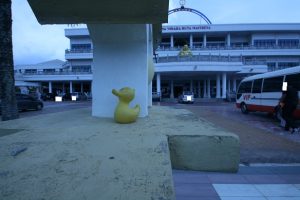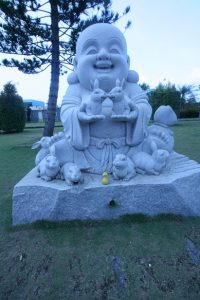 On Batam Sheila and I shared a drink from a fresh coconut, coffee and cake (short of time we did not find a Blackforest Cake but I was assured that it is sold on Batam too) and a good shrimp lunch (Brotzeit) of which you can only see the remains. Lunch took place on a porch of a restaurant at a little fish lake directly below it. Fish straight from the cellar ist served.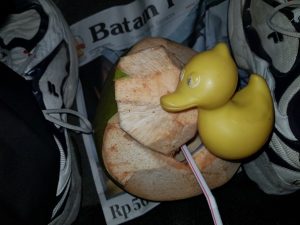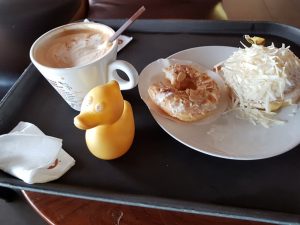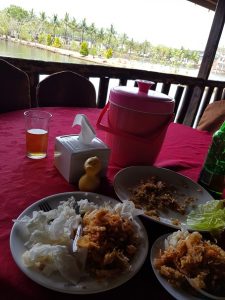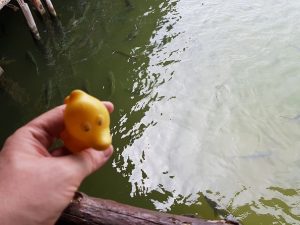 We took the boat from Singapore Harbourfront and selected the Business class which allows to leave the boat as the first passengers and to get to Immigration first as first one's in the queue. Sheila and I were the only passengers in the upper deck on a sunny morning and enjoyed the trip below the Sentosa gondola cableway and through Singapore harbour with many anchored ships of all sizes. We also came along Sentosa and the other side of the Bora Bora Beach Bar and beckoned to JoJo, though I doubt that she saw us.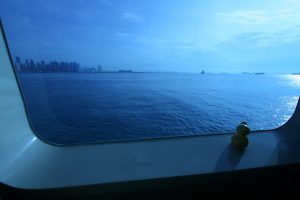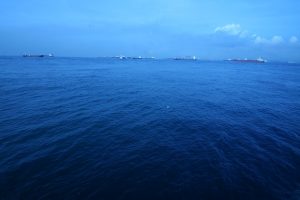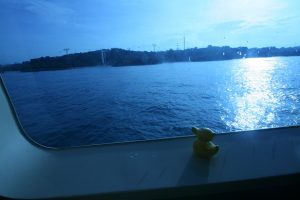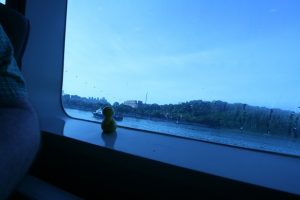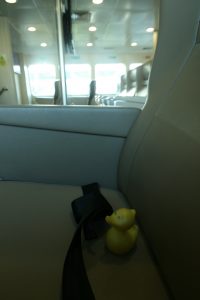 Sheila as always had to inspect the safety Equipment on board.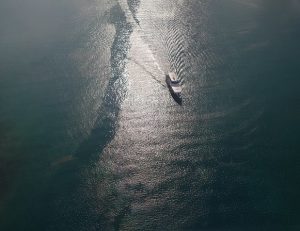 (Picture of one of the ferry boats taken out of the cableway on the way to Bentosa)
We went on the "Horizon 6"
Credit: Maps Icons Collection, https://mapicons.mapsmarker.com
519 total views, 1 views today