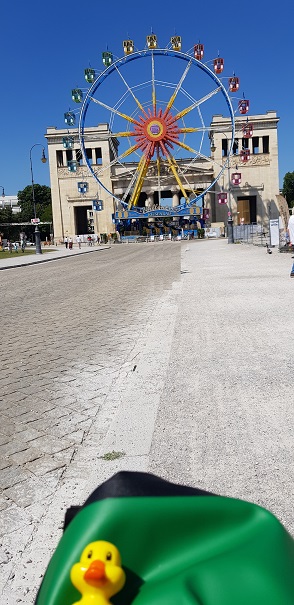 Due to restrictions because of Coronavirus the Oktoberfest in Munich is canceled this year. So the city of Munich decided to allow the showmen to open some attraction at different spots all over Munich so they can make some money and to offer some opportunities for the desperately fun seeking people in Munich. So they set up a fairground at the famous "Königsplatz" (for some time during NAZI rule also called "Plattensee" (as the Nazis forgot to provide for sufficient drainage under the concrete panels under the resounding boots of the Nazi troops).
No cars are allowed now, the place was turned into a pedestrian zone. A Ferris wheel was set up very close to the classical building Propylaea, built by Wittelsbacher King Ludwig I.
So Duckdidu could enjoy a very special, new perspective and we enjoyed it a lot.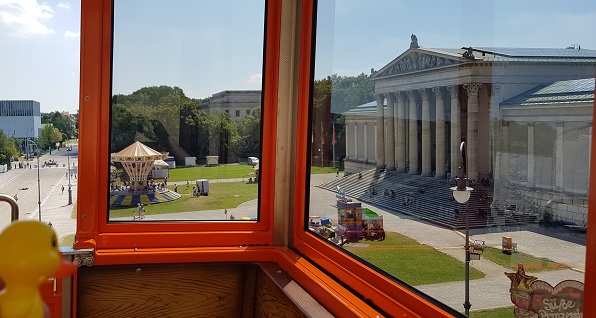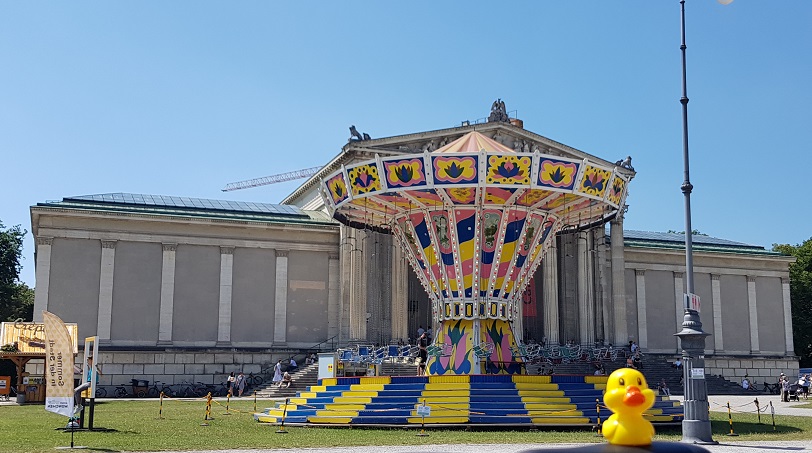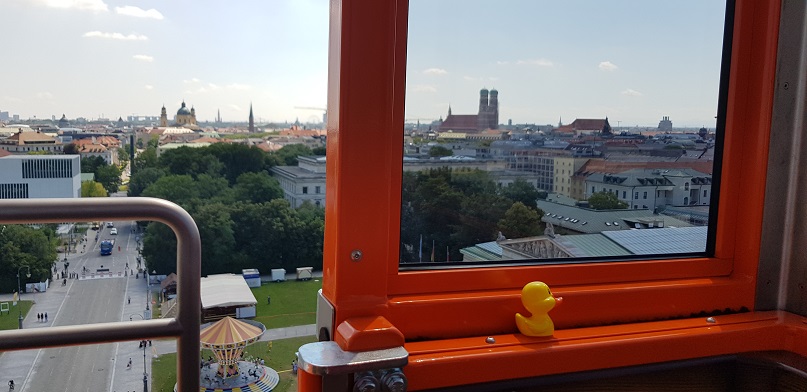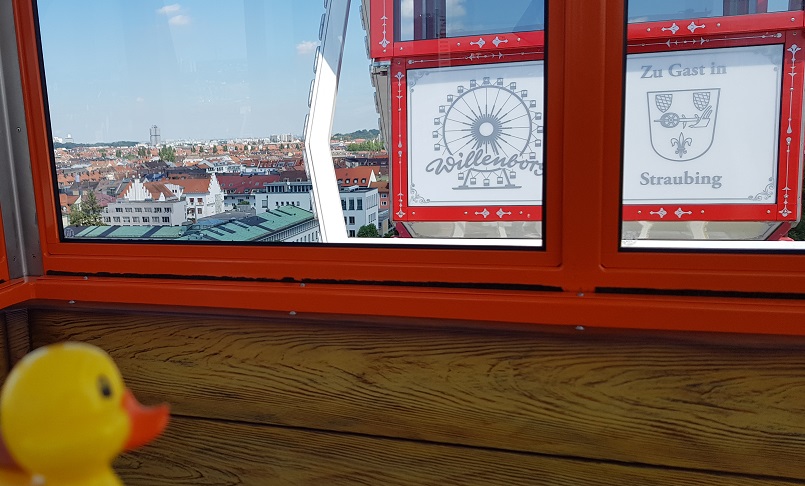 The BMW building in the back and the Olypmic Tower.
Credit: Maps Icons ColIlection, https://mapicons.mapsmarker.com/
301 total views, 1 views today