Malaysia Kuala Lumpur
Frank-Walter Steinmeier, Orangutan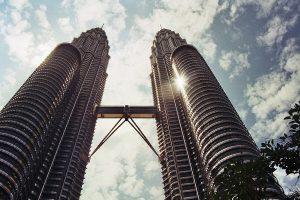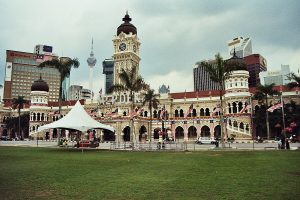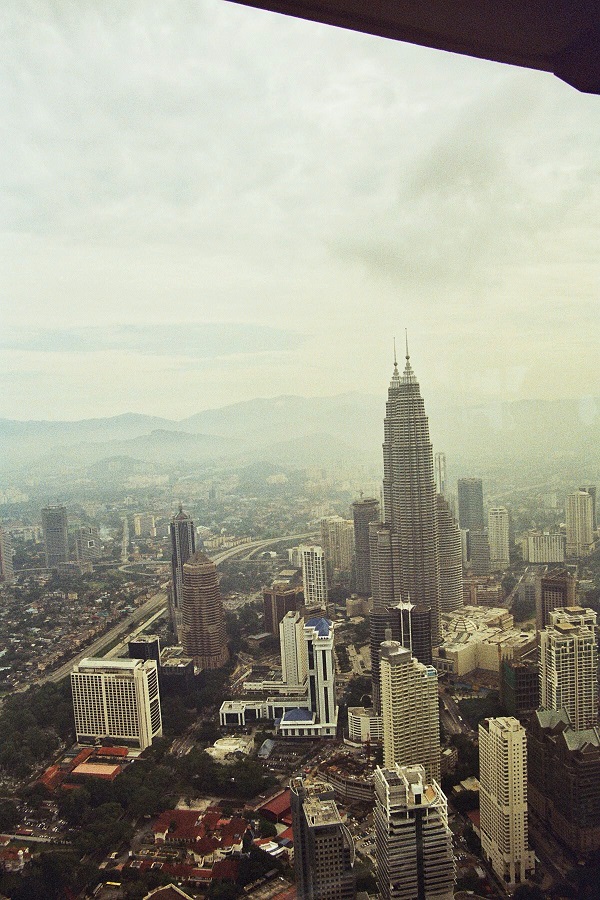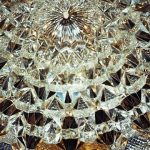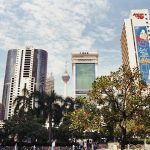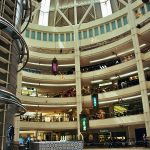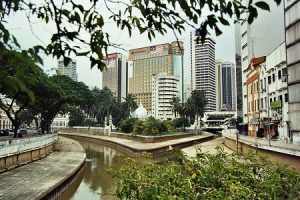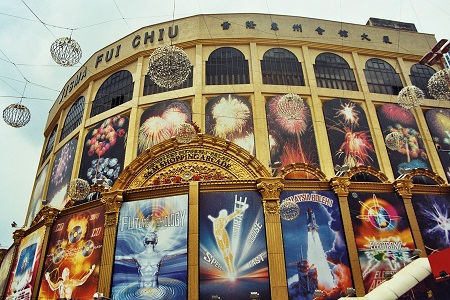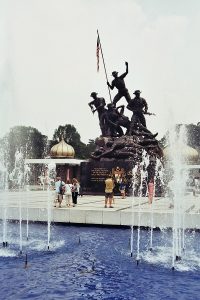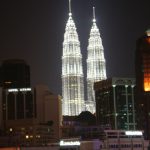 Malaysia Kualah Gandah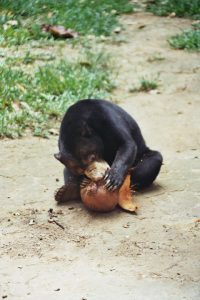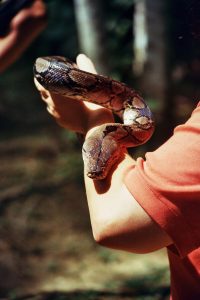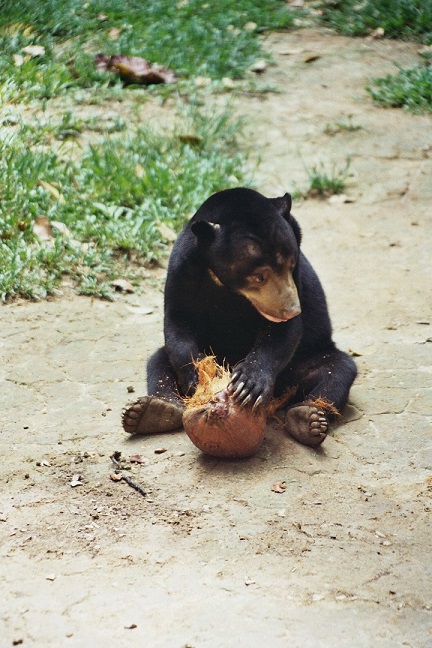 Sheila was glad, I did not ride the elephants while walking into the water. It looked dangerous and !! we saw that they pooped into the water.
Later we had a nice lunch at a hidden camp along a small river in nice jungle atmosphere.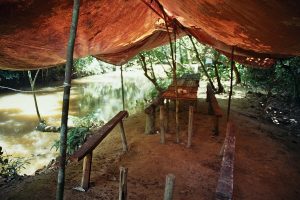 Malaysia Kuantan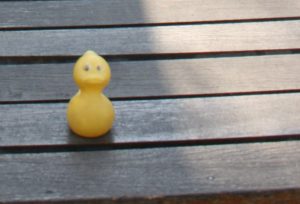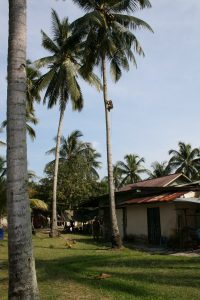 The trained and expensive Makkake ape is working as coconut picker and normally lives together with the human family. We were shown how he does his work.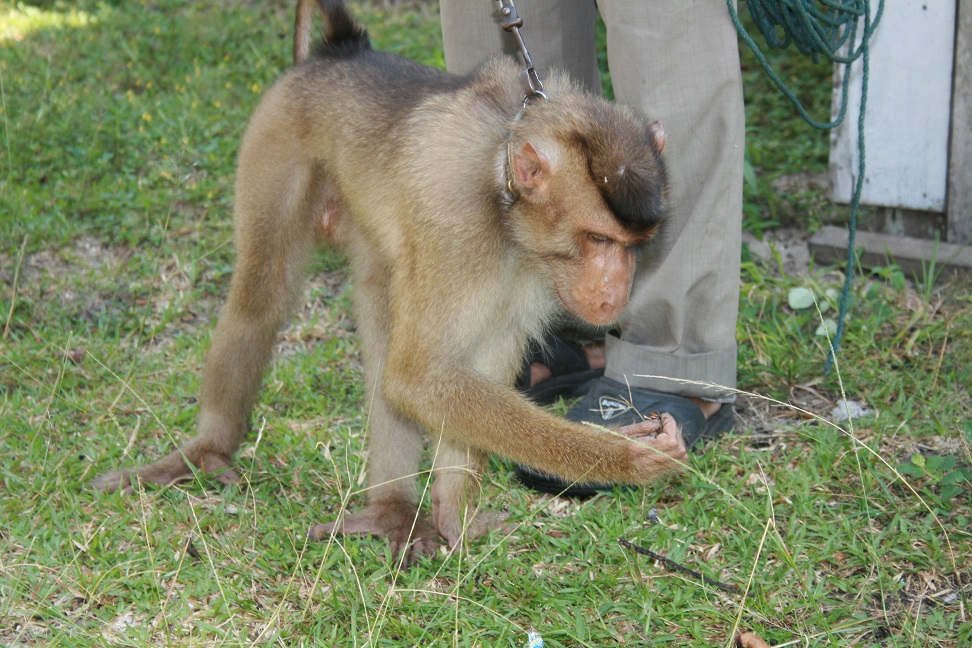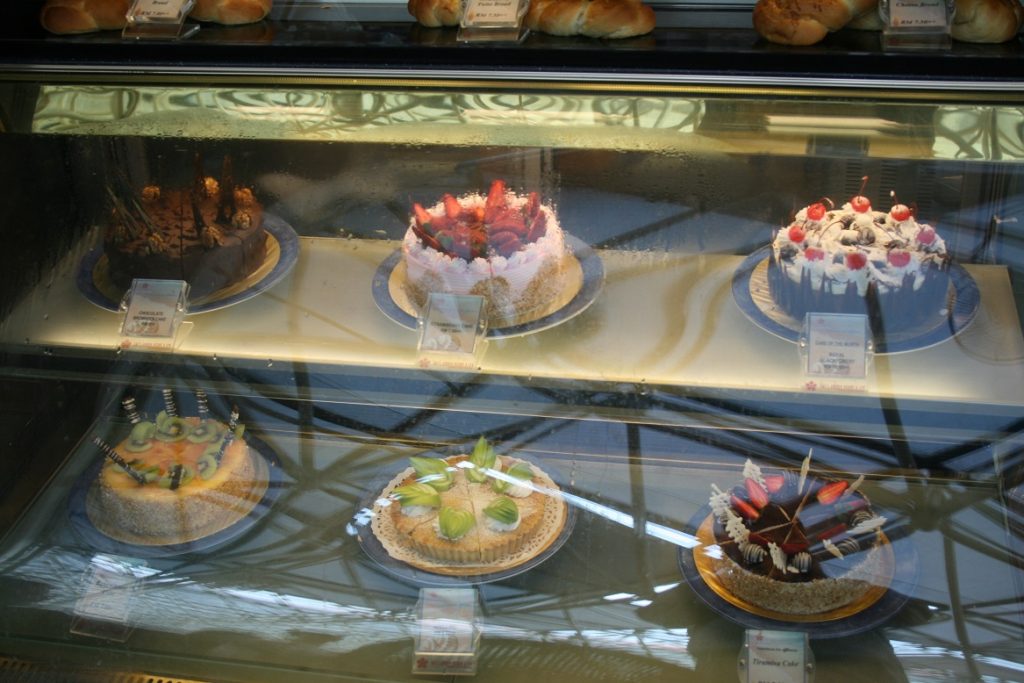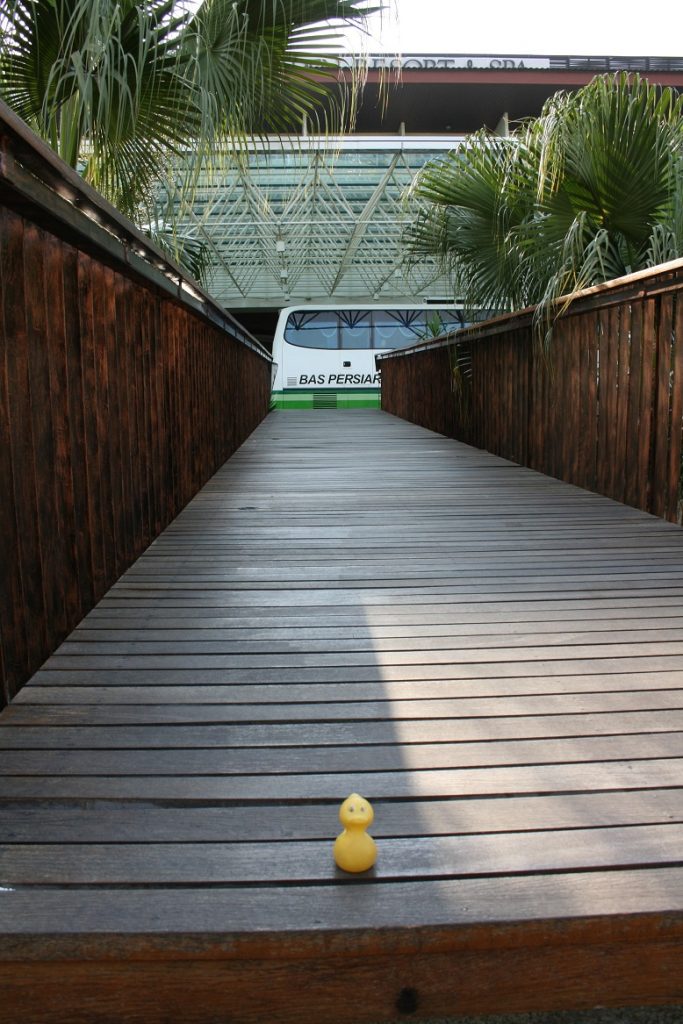 Swiss Garden Resort with a great Black Forest Cake. A very nice, pleasant resort.
In a market hall in Kuantan and drying fish at the Kuantan coast. This fish is turned into a fish sauce which is served in the whole country with different meals and which always has a bad odour for my european nose.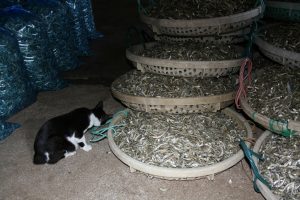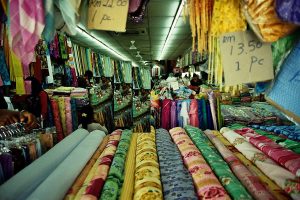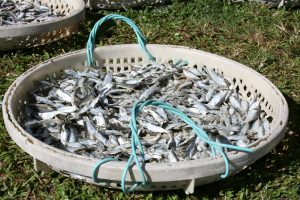 Malaysia Kuala Dungung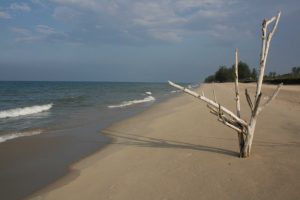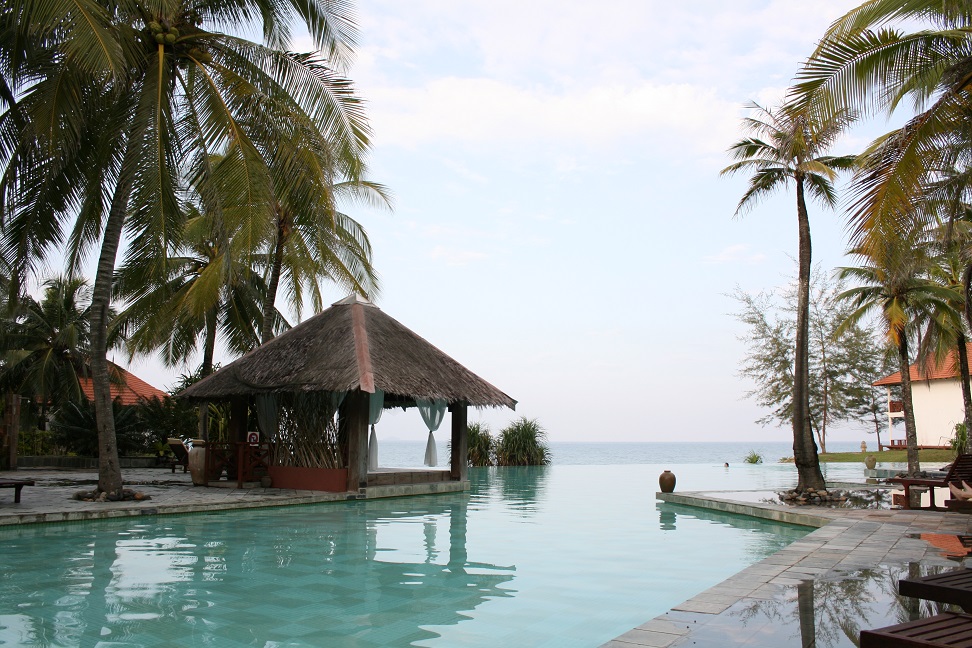 Malaysia Terengganu
Famous Crystal Mosque and islamic convention Center in Terengganu.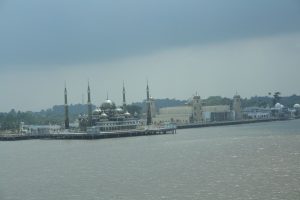 Kota Bharu
Shop in Kota Bharu, Kelantan where I baught a colourfull shirt which I wore that night at the Renaissance Kota Bharu Hotel Ramadhan Buffet after sunset. We stayed one night in the outstanding first class Hotel and enjoyed the great buffet. Ramadhan does not meen you can't eat or drink all day, you just can't eat while the sun is shining. Which is a hard burden in countries with hot climate and if you have to work during the day.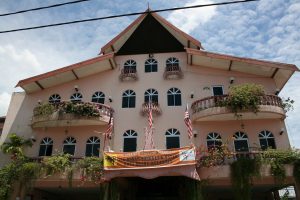 Malaysia Tasik Banding Tasik Temenggor Lake
we crossed the important bridge Tasik Temenggor (east to west) at the lake here in the North close to neighbour Thailand. It is a mountain area with a lot of green forest. And nice resorts.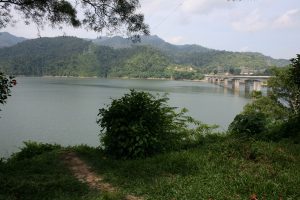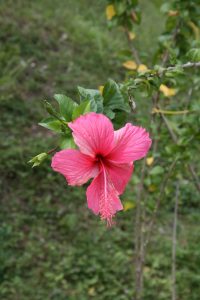 On the other side of the mountains we came to a mostly deforested area with palm oel tree plantations, probably areas where earlier Orangutan apes lived. We could see the deforestation working it's way up into the mountains on our way to Penang Island.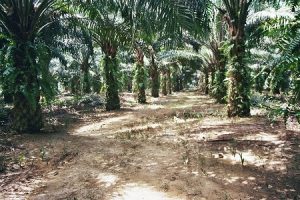 Someone has to pay the price for our, and yes. also my excessive way of living.
Malaysia Penang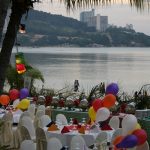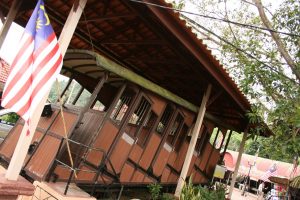 We did not like the smell of the fish sauce in the bigger summit restaurant on Penang hill so we found something more sophistcated, perfectly brittish stile and had english coffee here which was a delight.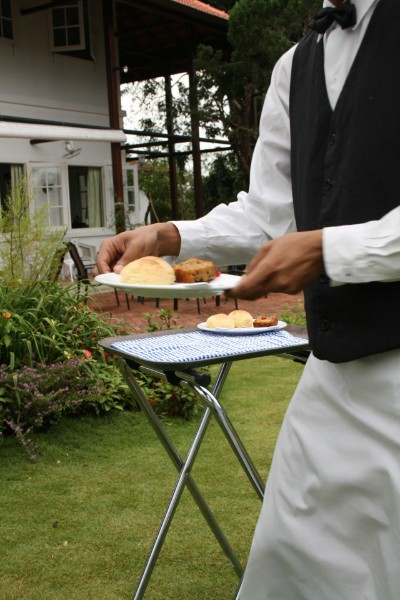 David Brown's Restaurant & Tea House; on the Strawberry Hill named after a british colonialist who planted vegetables but also strawberries at this place.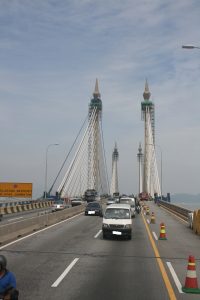 Malaysia Kota Kinabalu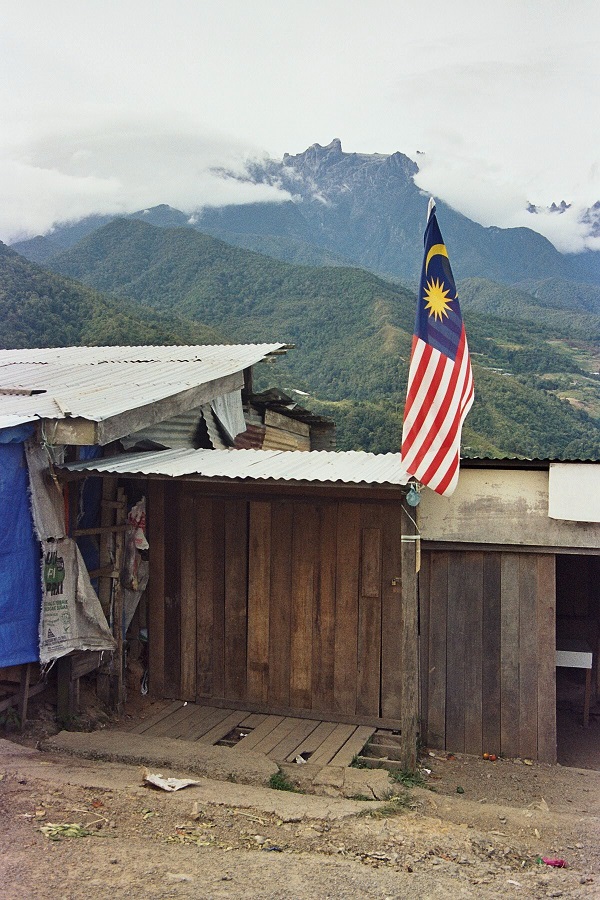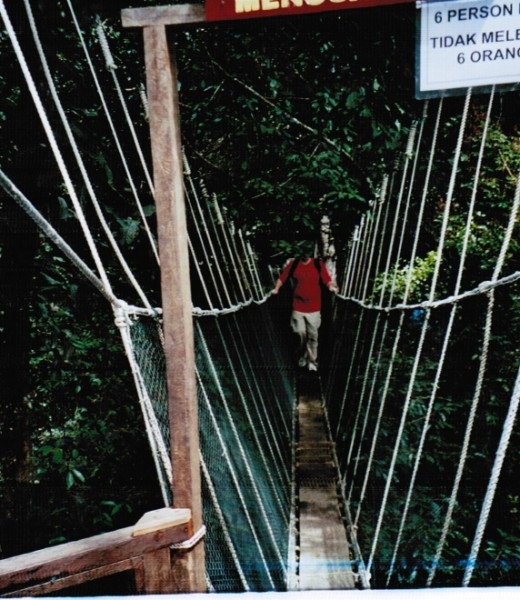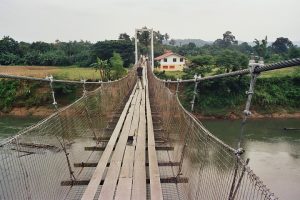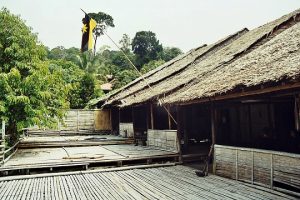 Malaysia Turtle Raising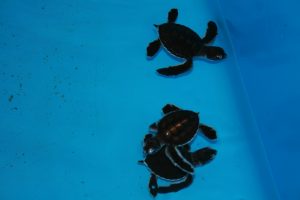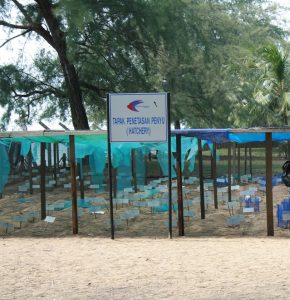 Kuching: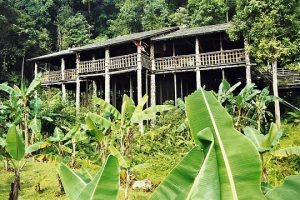 Cultural village Kuching or ?? Kinabalu
We also visited Kuching (Cat City) in western Borneo Malaysia (me and my wonderful hat, patted by a cat)
and the Semenggoh Wildlife Centre which operates a orangutan orphanage and rehabilitation program. I am still searching for the pictures. We were guided to a compound in the middle of the jungle. We saw a bunch of orangutan apes, who gathered at a place were they were fed. Among them the top man on the totempole a giant, big male ape. I was wearing a big tropical sun protection hat. It had a round shape. (which I lost in Trukey years later) But a big round shaped head is a sign of the dominant male monkey in the group. The chief kept staring at me. Those monkeys are extremly strong so you should not mess with the herd of monkes. The chief can brake your neck with the snap of a finger. So I thought, I with my cat like figure was looking to much like a compatitor and it would be a smart idea to put down the hat. It worked, the chief was not so much interested in me after that.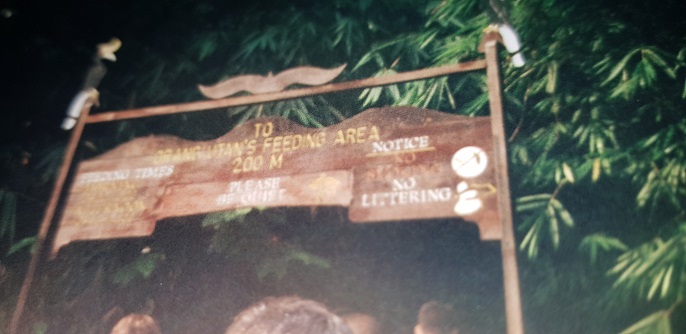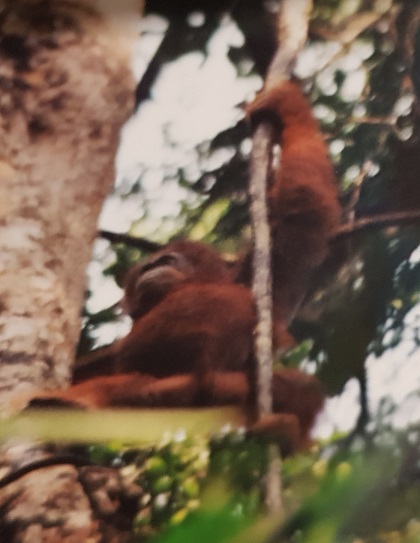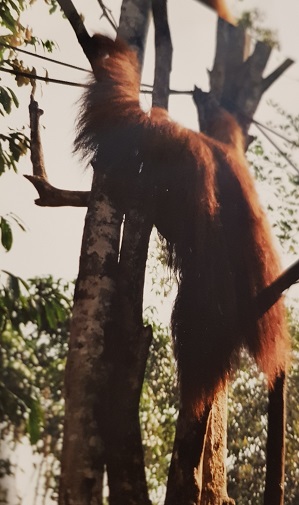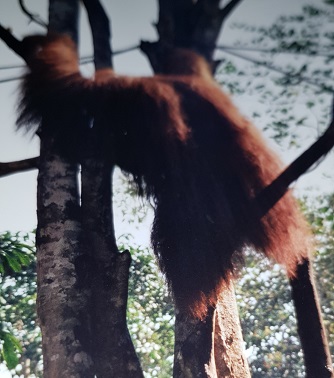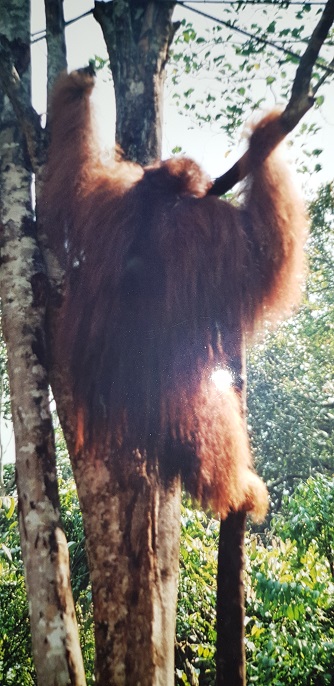 Update: President of Germany, Frank-Walter Steinmeier was here too recently and had a similar problem. Though he did not wear a big round hat.
538 total views, 1 views today