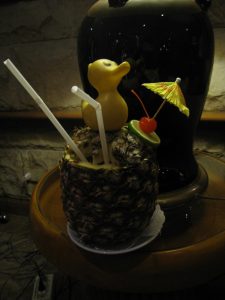 When I went to Thailand I forgot to take Sheila. I had an unsave feeling during the whole trip through big parts of Thailand and the plane was late. But I took extra good care and returned save and sound.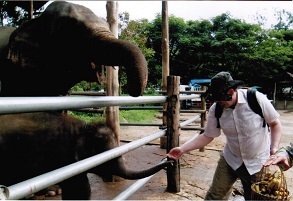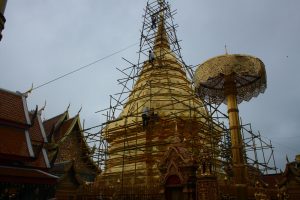 We also visited the Bridge on the River Kwai. Most of you probably know this happy song Colonel Bogey March from the movie which was only whistled in the movie and not sung or from mobile ice cream vendours in your neighbourhood. Hitler would not have liked it.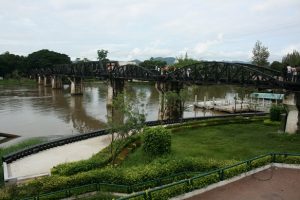 Sheila took the chance to return and she had a nice Mai Thai in Chang Rai and some photo shootings in Tailand. The Mai Thai was invented by Victor Bergeron (Alias Trader Vic) and no other dirty stinker as he said. I also drank a Mai Thai in the Trader Vic's in Bankok on a splendid terrace along the river in the Marriot Hotel, now 2011 reopened and called Anantara Bankok Riverside. There are polynesian-themed Trader Vic's inns all over the world. One is in the Bayerischer Hof Munich, which now is the only one in Germany as the one in Hamburg closed. They are popular now in the United Emirates like in Dubai.
Novotel Bankok Airport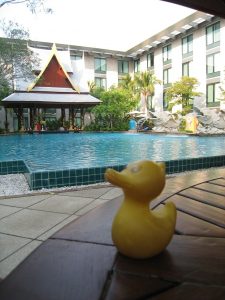 541 total views, 1 views today