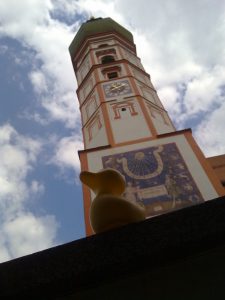 A welcome pastime from the stress of the city always is an excursion to the Holy Mountain "Andechs" above the Ammersee on a small mountain.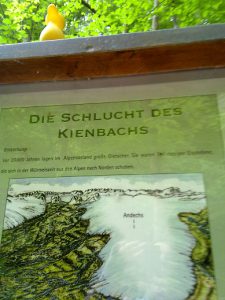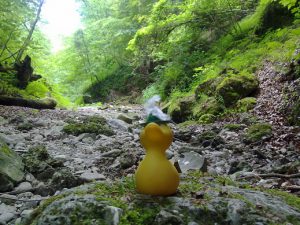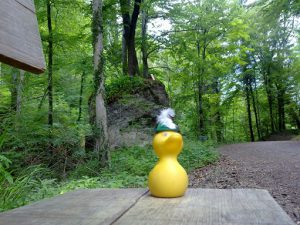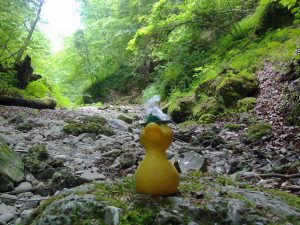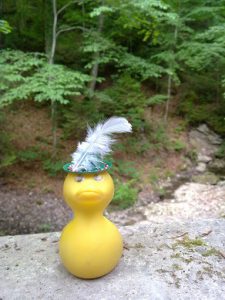 It is a place where you can forget about your worries in the nice nature even on a hot summer day along the cool way in the forest along the "Kiental" river valley, in the old monastery church of "Kloster Andechs" on the summit, in the crowded souvenir shops and last but not least at the beer tables of the inn and brewery. They produce an outstanding good beer which is even more delicious after the tour up on the mountain.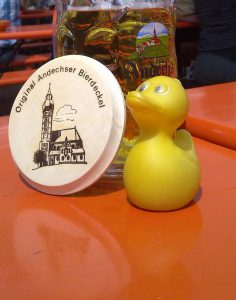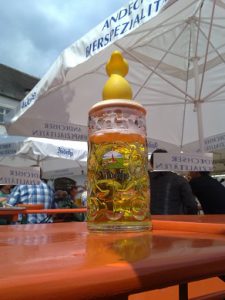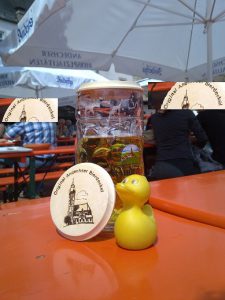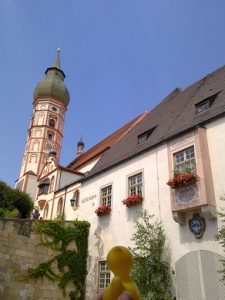 So Sheila and I share this precious spiritual moments frequently. Meanwhile I bought several of the very convenient original Andechser beer mug covers which are always a good pedestal to take pictures of Sheila. The multifunctional cover works for the "Maß" (1 liter but also for the "Halbe", half liter)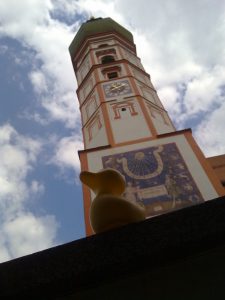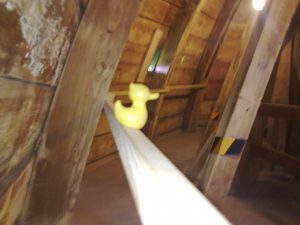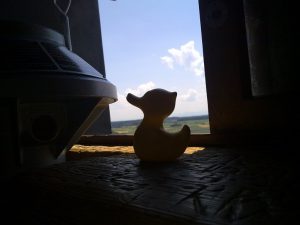 We also walked up on the church tower, you will need a 1 Euro coin to get through the entrance gate. The staircase and top of the tower is quite narrow and the windows to look outside are quite small but worth the adventure and Sheila with her very nice figure had no problem getting up. I had to work a little harder but made it too.
The castle up on the mountain before was the Headquarter of the mighty Counts of Andechs who became extinct 1248 and is close to "Dießen" at the Ammersee. The Wittelsbacher with Duke Albrecht III. (..Agnes Bernauer…), who took over the heritage founded a monastery here 1455. It is one of the most important pilgrimage places in Bavaria, like "Altötting". Below the altar of the old castle some important relics were discovered 1388 which triggered the founding of the monastery and the pilgrimage in the 15'th century.
An inn was founded too as early as that. 1669 a big fire caused by lightning destroyed the church and the monastery (holy Mechthild and the magical Hauswurz did not help) and was rebuilt in the 17'th century in barocken style. Famous composer Carl Orff is buried here
1977 Wittelsbacher Duke Albrecht was able to install a family cemetery near the church in which itself several members of the Wittelsbacher are buried. The cemetery is not accessible to the public.
The monastery was dissolved during the Secularization under good king Wittelsbacher Maximilian I. of Bavaria 1803 but later son King Ludwig I. founded Monastery St. Bonifaz (maybe he had a guilty conscience) in Munich and gave this monastery the compounds of former Andechs monastery to this new founded monastery. Ludwig I. is buried in a big sarcophagus in St. Bonifaz, his protestant wife Therese von Sachsen – Hildburghausen is too. (it helps to be a ruler) St. Bonifaz is Close to the "Königsplatz" in Munich.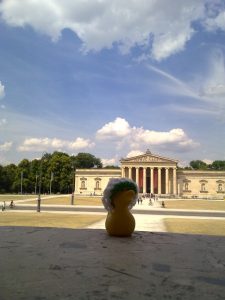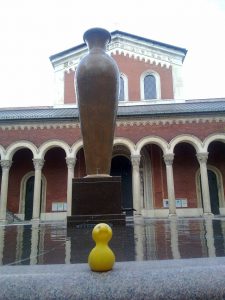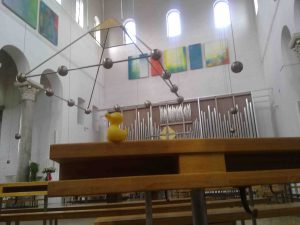 597 total views, 1 views today