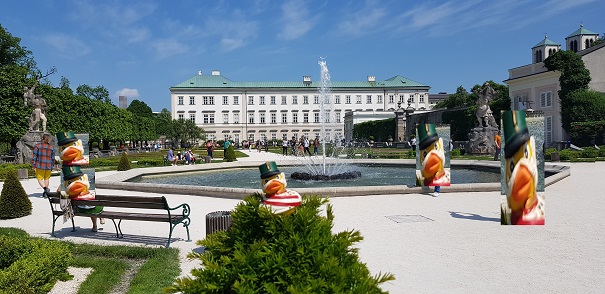 As the swarm to it's surprise learned that King Otto I. of Greece was born 1815 in Salzburg and we followed his path, we had to go to Salzburg Austria again. With my new Deutschlandticket.
Close to the train station we saw a statue of (Wittelsbacher, in Bayern) Empress Sisi. (Elizabeth)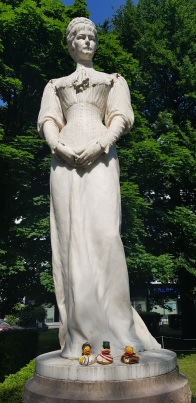 We visited Castle Mirabell where Ottos father (Ludwig)  resided during his time as governor-general of the Salzachkreis during the time of Napoleon. The place is popular now as it can be booked for weddings, We saw several couples on their way to doom. Speaking foreign languages.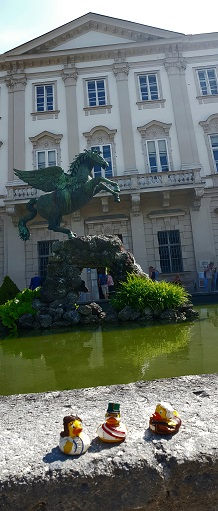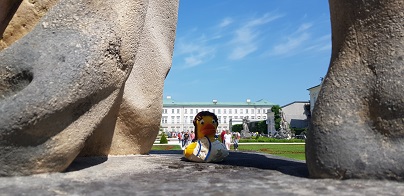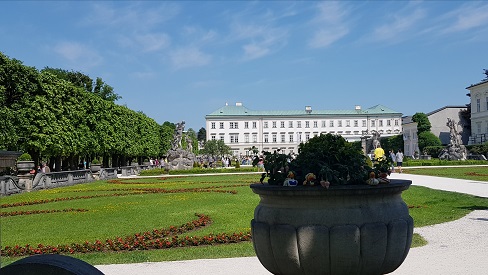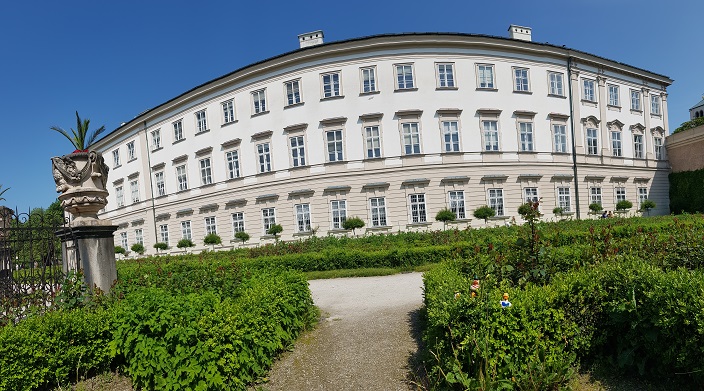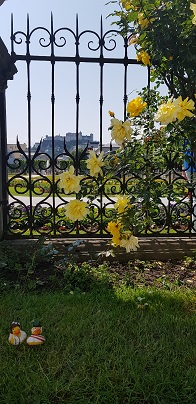 Then Sheila discovered the splendid Hotel Sacher at the banks of the Salzach river and of course we had to make a stop here for the world class iconic, unparalleled cake.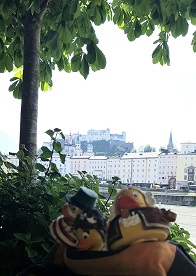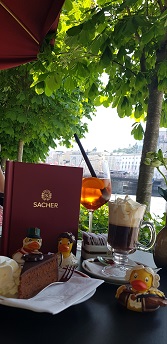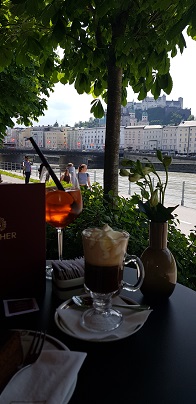 On the way to the beautiful toilet, we saw a lot of famous faces who probably stayed in the Hotel before.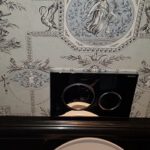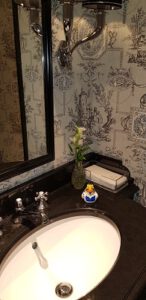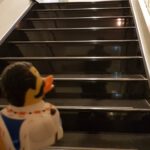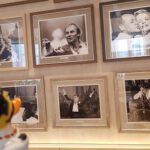 We strolled through the beautiful old town.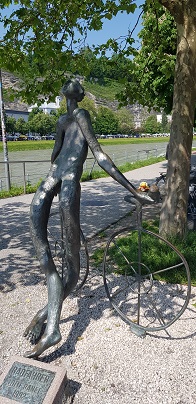 We also found, some social scroungers.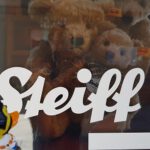 And popular treachures like Hummel figurines.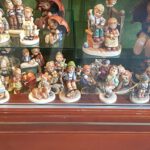 Before we continued with a powerful, fast boat upstream ("Amadeus Salzburg"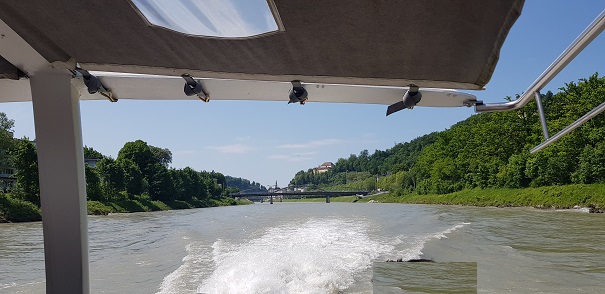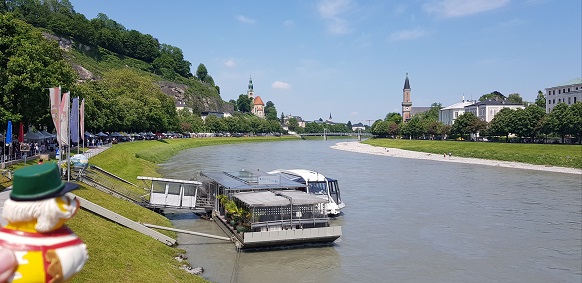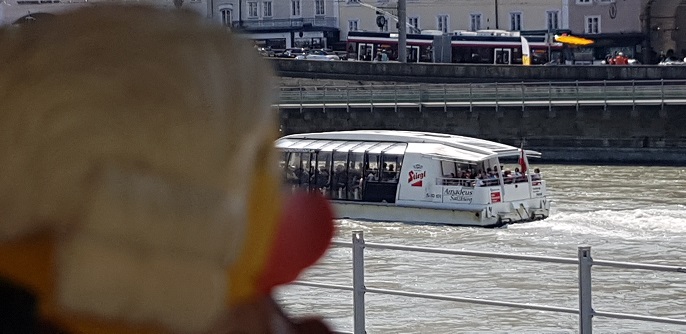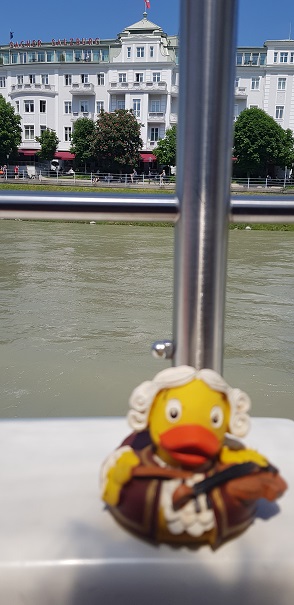 to visit another castle: Castle Hellbrunn where we wettened our pants.
On the way we crossed below the relatively new Mozart gangplank. Sheila did the usual safty check.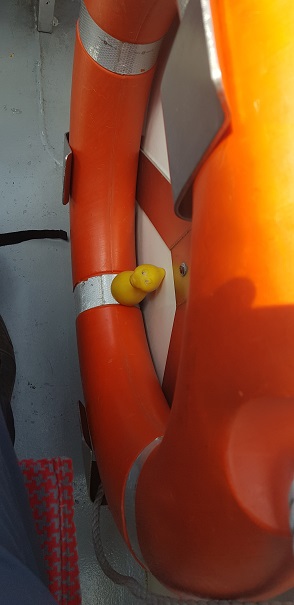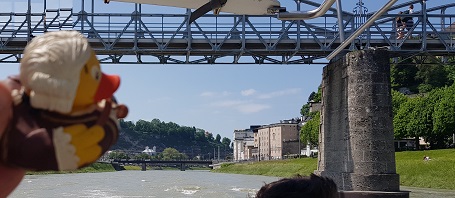 The relatively new "Mozartsteg" gangplank.
Maybe a bit too much locks and love at the bridges, lets hope this won't harm the bridges.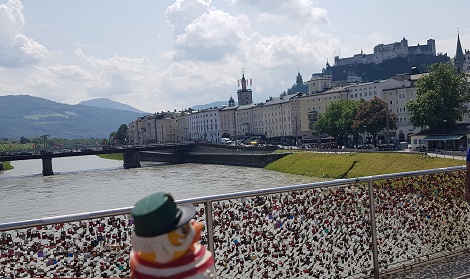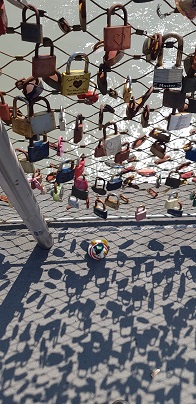 The creators of castle Hellbrunn have induced several surprises for the former and today's visitors. And toys propelled only by water. Be aware, where you sit down.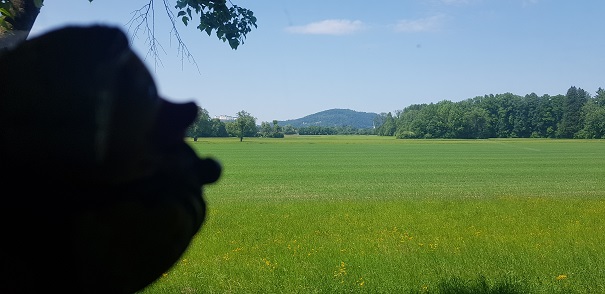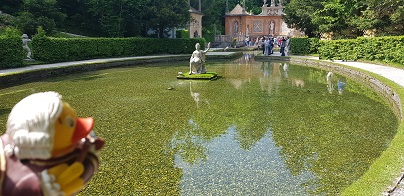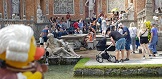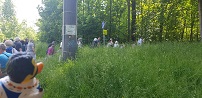 Flynt and Heffner did not yet publish so a lot of naked statues where uses instead at that time. For artistic reasons of course.
On the ways back to downtown we passed the cheapest former Inn in Salzburg, the old prison. With all-inclusive food.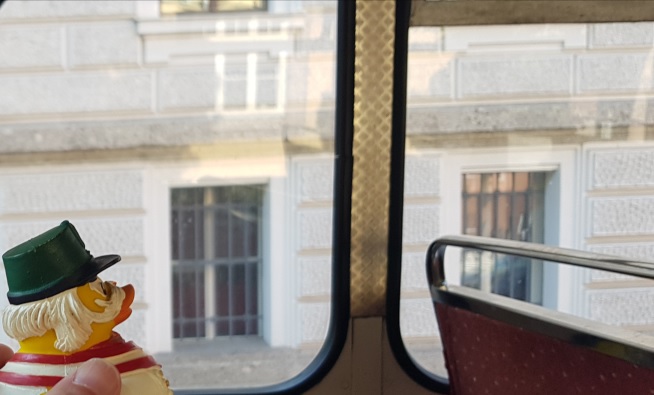 We went on an old double-decker-bus form London and Wolferl enjoyed some Music from Mozart.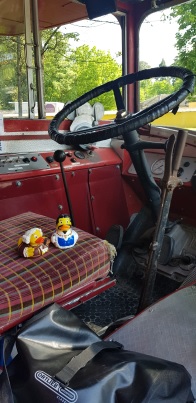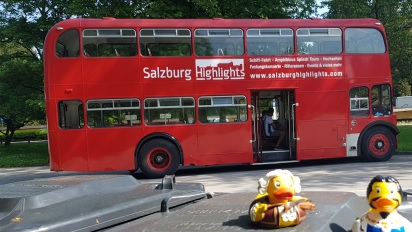 On the ways home to Munich in the train, we to our surprise heard the train pilot announce the most important information: "Dortmund hat's verkackt". It was the day of the final of the Deutsche Soccer Bundesliga with Dortmund being ahead of FC Bayern München. But because of bad performance of Dortmund, Bayern could win the title again. I had to explain that to guests from the US sitting next to me in the train. And to prepare them for the noise which was to be expected in the streets of Munich. The Americans were deploying the most streamlined new essential technology. Feeding, talking, and playing with their cute dog at home. Using an automotive feeder. What would we do without the internet while travelling abroad.
Credit: Maps Icons ColIlection, https://mapicons.mapsmarker.com/
79 total views, 2 views today