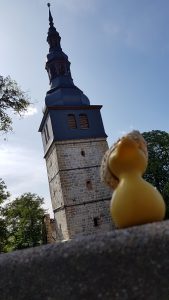 The "Schiefe Turm von Bad Frankenhausen" in the Kyffhäuser low mountain range is Germanys most leaning tower and it is even more leaning than the "Leaning tower of Pisa" which I saw in my young days.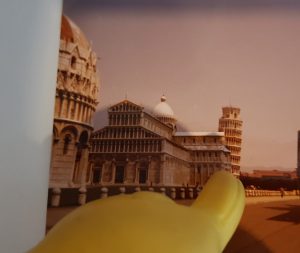 The church "Kirche unserer lieben Frauen am Berge" (now Lutheran)  was built on the foundation walls of an even older, Romanic church 1382 a catholic church.
The tower is in danger of collapsing and huge efforts have been made to keep it standing. You can donate and help to keep it standing.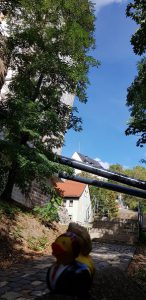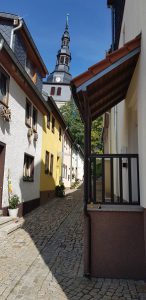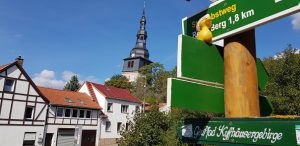 We saw it before in the chocolateria "Goethe".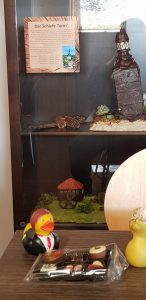 Credit: Maps Icons Collection, thttps://mapicons.tmapsmarker.com
399 total views, 1 views today