The dumb members of herds always love to follow a "Fuehrer". They passed the yellow indicator at the fence which warned of the Kindergarden near by. Often full of undisciplined Rascals these days. In a dictatorship you got to train the little Rascals when they are very young. Best start in the Kindergarden.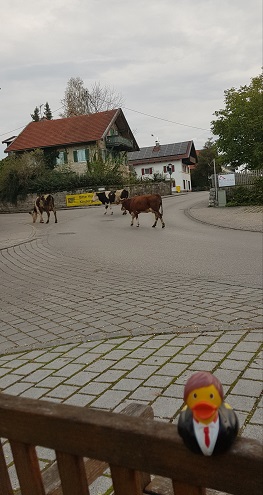 Like Adolf Hitler. Johann called the attention of one cow to himselves and the cow did not want to follow the herd so we had to help a little to show it the right way.
Adolf Hitler was arrested in this shown house of friend Ernst Hanfstaengl in Uffing am Staffelsee in November 1923 after his failed dilettantish coup 1923. The "Marsch auf die Feldherrnhalle" at Munich's Odeonsplatz. While Hitler could escape at first but was bared later in Landsberg, unhurt comrade Göring, who was shot in the foot and back was saved by a Jewish neighbor who pulled him into his house next door and saved him. Göring was able to escape to Austria and healed but took a lot of Morphium and medicine and became a drug addict.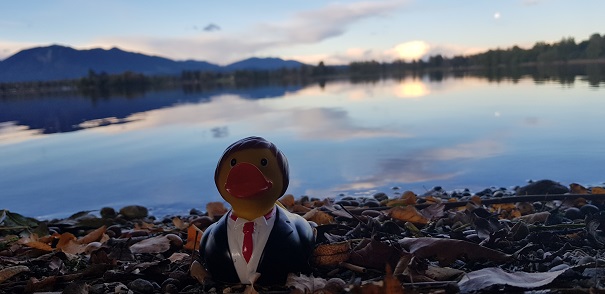 A bit further on the way to Bad Kohlgrub we got into another herd on a pasture and felt a bit worried. On an open pasture before crossing a bridge I came across two mother horses and two follies. For safety I dismounted off my bike. I had to think about my Great Grandfather, who was hoove kicked dead but stayed calm, did not horse around and the horses were friendly. Secret envoy Johann insisted to go back into my pocket. One horse started to gnaw a little bit at my backpack but I petted it and we left them as good friends.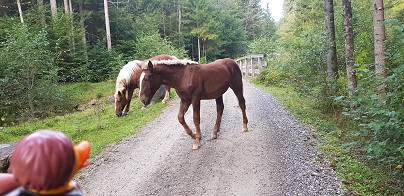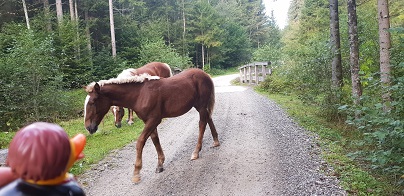 Credit: Maps Icons ColIlection, https://mapicons.mapsmarker.com/
380 total views, 1 views today