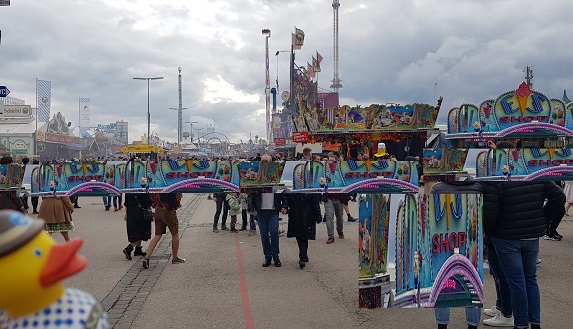 After the Oktoberfest had to be canceled the past two years because of Corona, weakened, not in training Mayor Reiter needed three hits to tap the first barrel of beer this year. And he was not disqualified for an early start. (Only a few seconds)
Maybe he was also unconcentrated because of the #MeToo discussions about the song "Layla".
Which is popular on the Wiesn this year.
We again went to the Ochsenbraterei and had a tasty, sustainable lunch and a spoonful of beer. (Spaten) In the beer garden in front of the tent. And enjoyed the music sounding out of the tent and the atmosphere. But we did not stay for long as we still avoid big masses in the pandemic.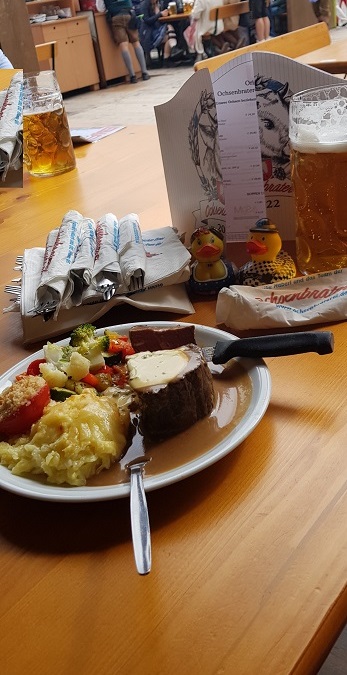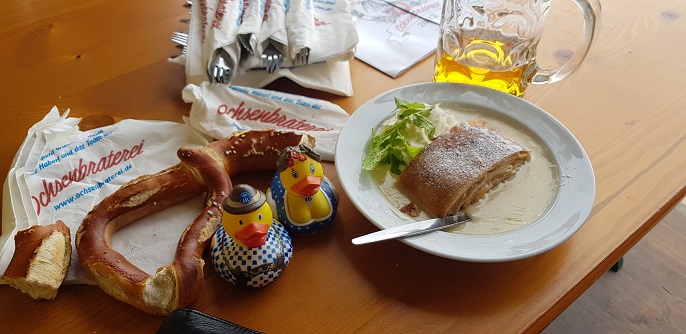 For comprehensible reasons we again did not go to the "Entenbraterei". Although you got to cherish organic Ducks a lot, if you eat here.
If we had seen this bill, we would have had to team up with more than one Duck Fart. A shit storm is appropiate. But it's a free country and gas is becoming rarer than ever.
We were able to meet the splendid Cold-blooded Parade Belgium horses of the farm Zunterer from Mittenwald. Sheila had taken the chance to join a carriage ride with (other more diligent) horses of that farm this year. With Paulaner beer.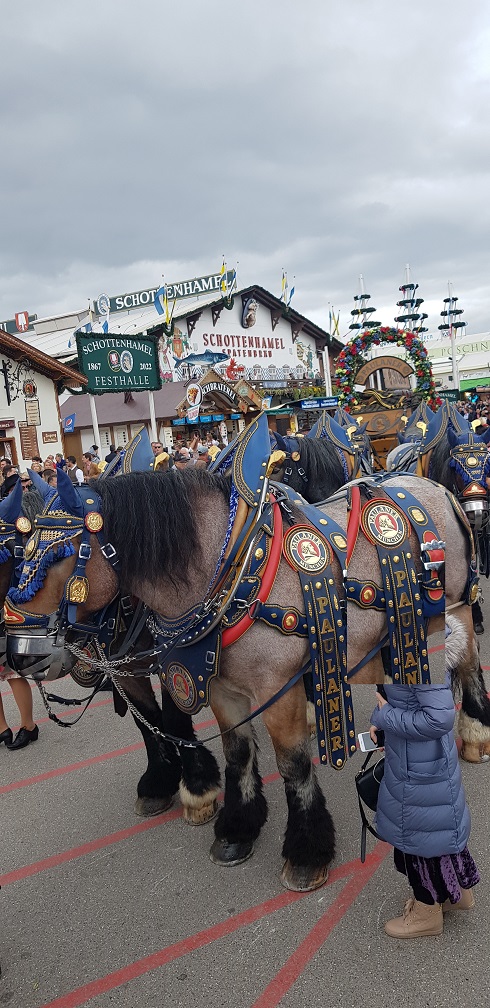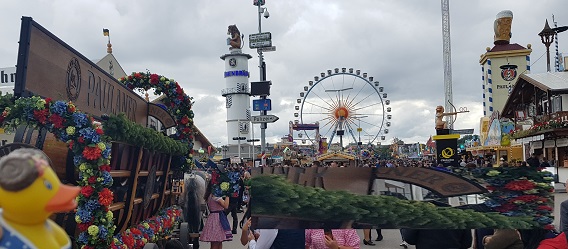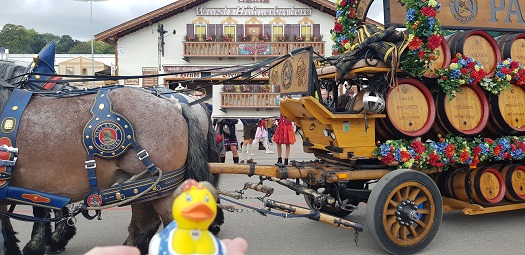 We saw this nice add in the subway.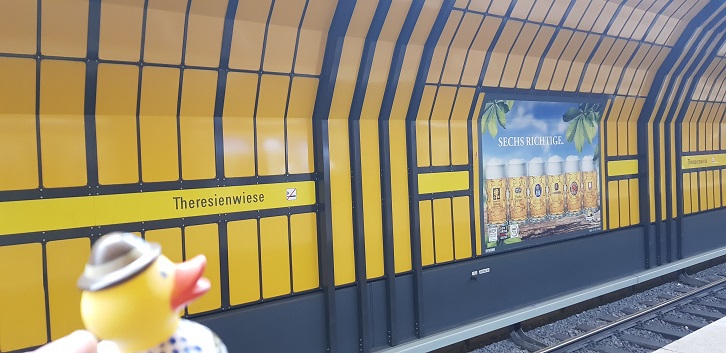 Wittelsbacher King Ludwig II. and some more Ducks were used for promotion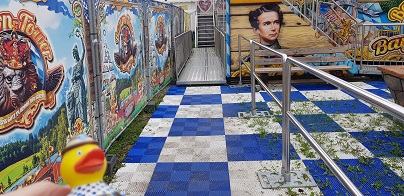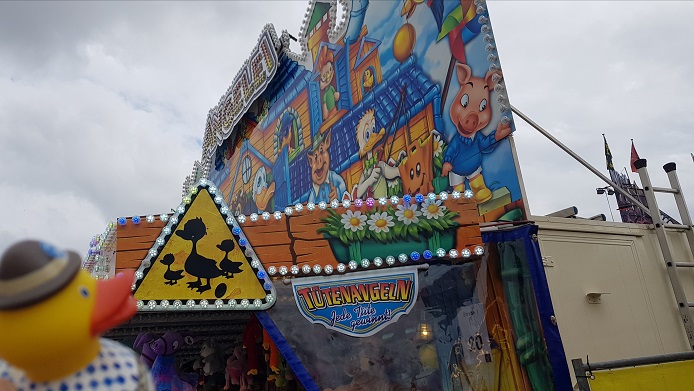 Last week, we were a bit worried after we heard the ongoing sound of planes in the sky and Sheila panicked and shouted, "Die Russen sind da"
A view days ago we had one of the rare cloudless days during the Oktoberfest this year 2022. We saw the performance of the swarm of the aerobatic sustainable Skytexters. They painted some adds into the sky for the Oktoberfest. Which we found out later.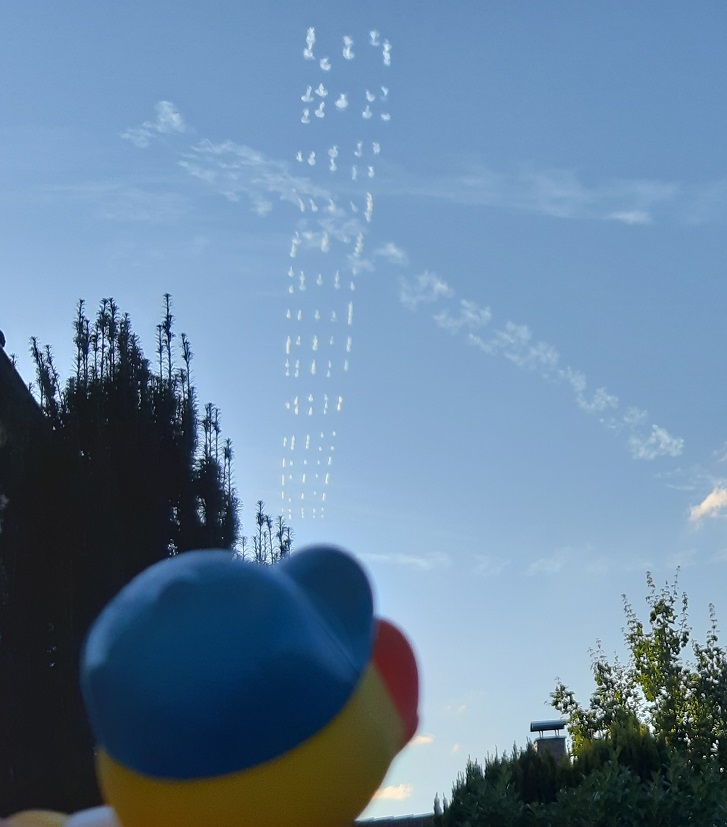 190 total views, 1 views today