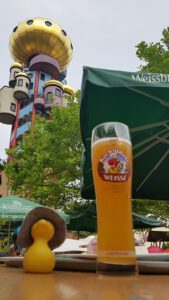 On our way home from Regensburg (Ratisbon) we decided to make a stop in the small but pretty town on Abensberg. The area was settled as early as in the stone age because of the occurrence of flintstone. Some things however are not as funny as you yourselfe think. I can't remember seeing Fred and Barney drinking a beer.
Abensberg in 1348 received its town privilege from sons of Wittelsbacher Emperor Ludwig The Bavarian. The sons/dukes Ludwig and Stephan which included the right to built a wall round the town. The wall included 40 towers, maybe one for each child of founder Babon. It lost it's relative independence to the Wittelsbacher Dynasty later in the 15'th century.
Scholar/ historian Aventinus was born here 1477 (+1534) and is buried in famous Cathedral St. Emmeram in Regensburg. Napoleon Bonaparte during his better times together with the then allied Bavarians won a battle here against the Austrians 1809.
The striking but controversial Kuchlbauer-Tower on the compound of the local brewery Kuchlbauer overlooking the nice, stylish beer garden was our choice for a small dinner. As Sheila had to help me drive the car, she only got alcohol free beer of the Kuchlbauer brewery which tasted quite good after an exhausting day in Regensburg. The Kuchlbauer- tower hosts an impressive collection of White-Beer glasses.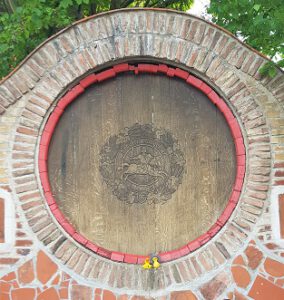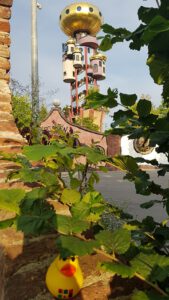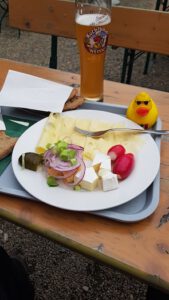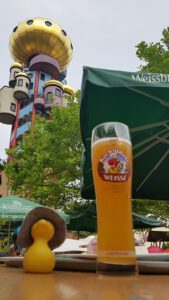 Everything you need to brew beer grows in the "Sandgürtel" (Sandy Belt). We thought the hops is doing extremely well this year. We had a good mixture of rain and sun so far.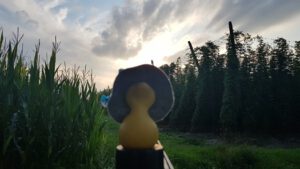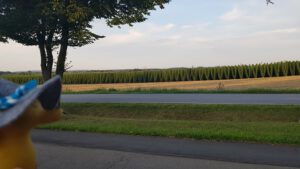 Asperagus from Abensberg is also a well known local produce but the season is already over.
Credit: Maps Icons ColIlection, https://mapicons.mapsmarker.com/
382 total views, 1 views today