Art and History in the Duckomenta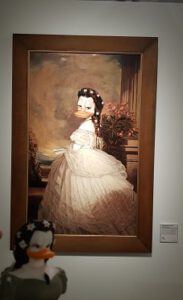 Sissi was delighted to see her picture.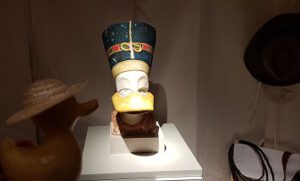 Sheila loved the information about old Egypt.
The swarm noticed the tournament of the ongoing spectacular, important art and historical exhibition "Duckomenta" some years ago and considered to drive back to the Hartz (Wernigerode) or to Hamburg to not miss out on this must see exhibition for everybody who is interested in art, history and Ducks. Finally the Ducks were southbound and the Ducks landed in Munich and of course, as we are interested in history and art the swarm had to visit this important event. The exhibition only shows real high quality art, no digital crab. Goethe would love it too.
We found a lot of inspirations for our future projects,  but also many reminiscences to places we have already visited before. The swarm therefore loved the exhibition and had so much fun.
The "Münchner Kindl" was presented too.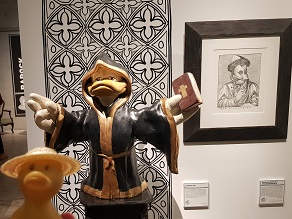 We loved the part about beer which we are interested in for historical and scientific reasons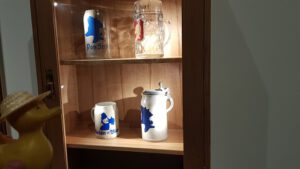 We were happy to find this painting which inspired us to continue to Cafe Luitpold right after the exhibition where the artist group "Die Blauen Reiter" was founded. (Klee, Kandinsky, Macke)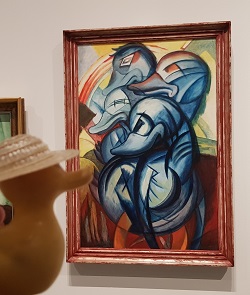 We were reminded of our time in Weimar, where we enjoyed the monuments of Goethe and Schiller.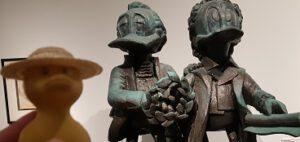 And we even found a painting of one of our key figures, Wittelsbacher King Ludwig II. in our own project.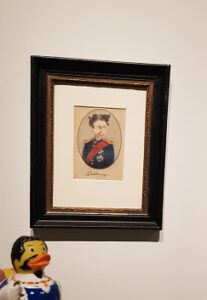 The swarm kept smiling and laughing all the way through the exhibition.
We also integrated Angi who soon will retire from her duties in the "Reichsaffenhaus" and gave her some new perspective for her future live.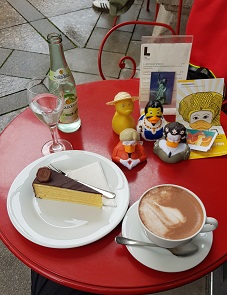 o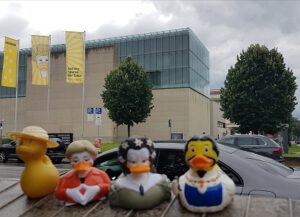 Credit: Maps Icons ColIlection, https://mapicons.mapsmarker.com/
251 total views, 2 views today