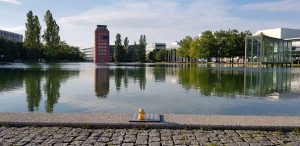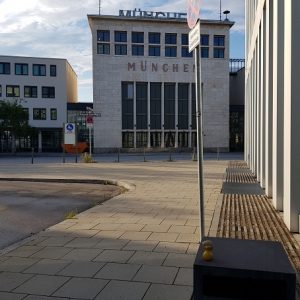 I a short time ago had the opportunity to again visit the "Wappenhalle" at the fare area Munich Riem which used to be the check in building at the old airport. The airport was opened 1939 during Nazi rule and  closed 1992 and moved to Munich Franz Josef Strauß airport 1992. It was here were I for the first time in my live took a plane which flew Sheila and me to the USA 1985. We went in a PanAm 747 Clipper plane to New York. I can't remember the exact name of the plane which were named after famous cities. PanAm did have a "Clipper Munich" too.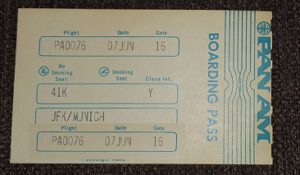 On the old area in Riem later one of the biggest open air festivals in Germany took place, Rock Over Germany August 1993, 3 days.
Other prominent persons checked in here for their Holiday trips like hobby filmer  Eva Braun to Italy as late as 1941 during WWII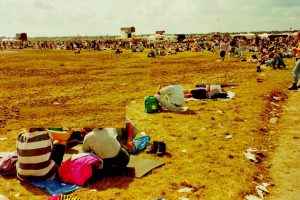 Tina Turner and Joe Cocker were there and in my memory they even sang a duet live on stage there. (I am not sure though tut it was raining that day and we all stood below huge plastic foils ). I had a ticket for all 3 days, Sheila was in my pocket too but girls were present so it was too embarrassing to take duck pictures. Later I attended a concert of the Finnish Band Leningrad Cowboys in the Wappenhalle.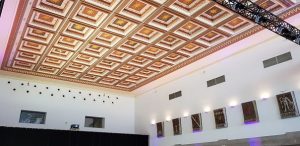 I got in a nostalgic mood and since Yogi was not successful in Russia I had to return on empty streets during the soccer final of the world championship (France vs. Croatia) and to check out what the place has turned into now. Now it is one of the most important fare areas in Germany and there are business buildings and a big shopping mall, the "Riem Arkaden".
The Wappenhalle and the old control tower are visilbe in the background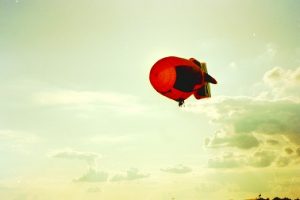 the fish was hoping for a snack and some real live ducks were present.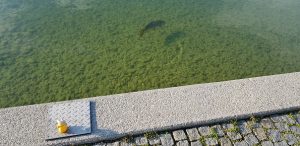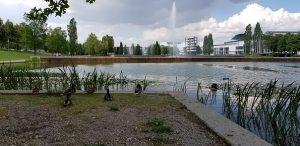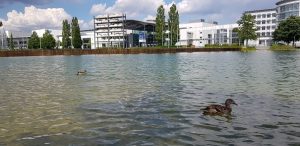 Credit: Maps Icons Collection, https://mapicons.mapsmarker.com
531 total views, 1 views today