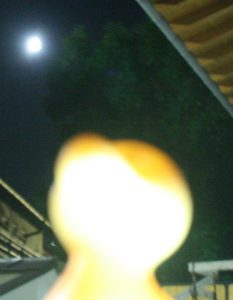 As millions of people spent yesterday night outside to watch the historic Blood Moon 27.07.2018 Sheila and me of course had to join and to try to get a good picture of Sheila in front of the darkened moon in the shadow of the earth. It was not good visible in the USA as it was during daytime there like in Colorado. The shot proved to be trickier than expected so I did not get a picture of Sheila in front of the moon with the unusual red color. We started into the evening by taking the mountain cable gondola up on the "Laber" Mountain "Laberbergbahn" respective Laberjoch (often wrongly called "Laber", in Oberammergau, (with secret Project Duck on one side, and Cerustit on the other) like hundreds of others, many with all kinds of camera equipment. The old cableway only got 4 gondolas which can only transport 10 persons each and I, to scare the other passengers always ask, if the floor has been redone since the last time as a joke. But of course they never had an accident.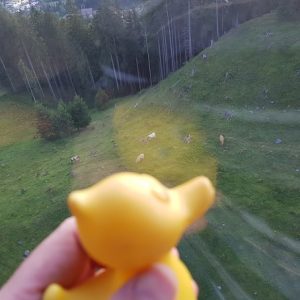 We came past some more cows on the alpine pasture while driving up on the mountain during the sun set.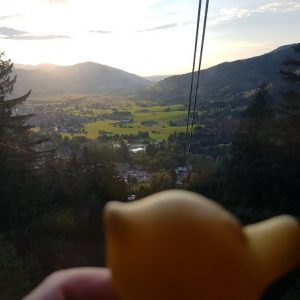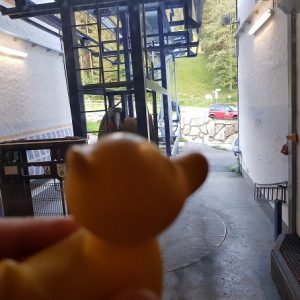 Normally they are not open at night, only for some moonshine trip in summer and for the special event yesterday. I was hoping to have lunch up in the summit restaurant but there just were too much people and the staff could not handle the situation. I don't blame them. Many People prepared their cameras for the event hoping the clouds will dissapear.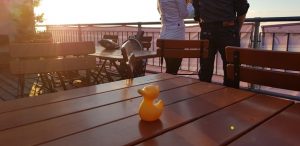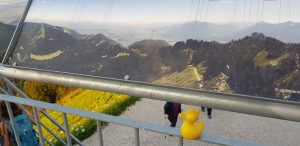 But as there were clouds over the Loisach Valley in the evening we quit, to drive down early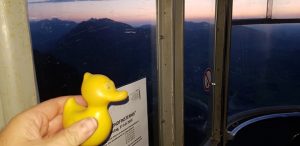 Sheila in the Gondola with the add for the event
and decided to go further out of the mountains and to watch the moon there. All along the dark roads people at higher points with a good view gathered and waited for the moon to show up. It took some time but finally we could see it.
Sheila in the trunk of my car after the failed exhausting attempt to get her in front of the red Blood Moon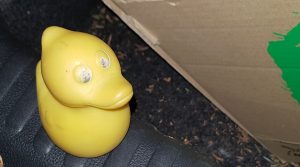 In the end I could get a picture back in town with Sheila and the moon already halfway leaving the shadow at the end of the event. I could also get planet Mars in the picture with my unprofessional equipment. I did my very best, good enough for us, I don't think there will be a lot of pictures with a Rubber Ducky and the Blood moon.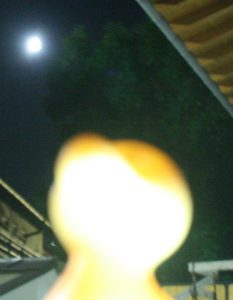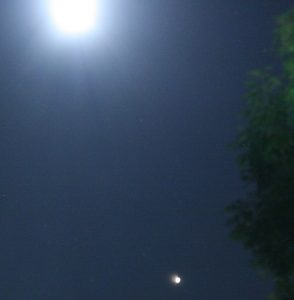 Credit: Maps Icons Collection, https://mapicons.mapsmarker.com
579 total views, 1 views today