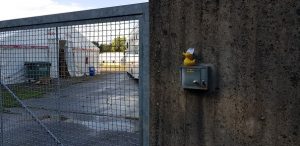 Helter Skelter, Reitstadion Riem
June 1996 I attended a punk rock festival at the Reitstadion Riem (Olympic horse riding stadium in Munich Riem) were I saw the legendary English band  Sex Pistols during the Helter Skelter festival. The weather was absolute lousy but the Punks had fun in the mud, performing contest who was able to mud dive and slide the farest. So I had to show Sheila, a Punk Rock fan the place. Unfortunately we came, when a horse sport event was just finished and the trucks were loading and leaving. So I could not make real good Pictures.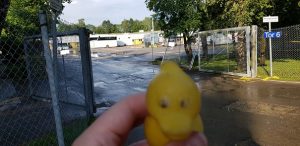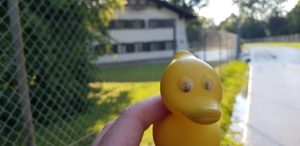 Nearby I also documented one of the barracks of the Bavarian police forces, were some of the police horses are kept and trained. The bribery of state officials of course is a legal offence so we could not feed the horses. I just saw on TV that Bavaria repectively Bavarian President (Ministerpräsident) Söder plans to increase the deployment of horses within the Police forces and he was here for a visit just some days ago.  More bases at more cities are planned but it will take some time. Horses with their powerfull legs can hit hard.
Credit: Maps Icons Collection, https://mapicons.mapsmarker.com
670 total views, 1 views today