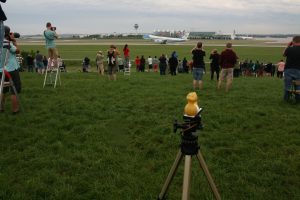 June 2015 President Obama, the current lame Duck at that time has landed on MUC Airport (Franz Josef Strauß). We got up early this day to get the photos and I immediately after the event drove back home and put the pictures on the web. And I think I was the first one.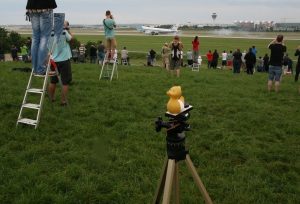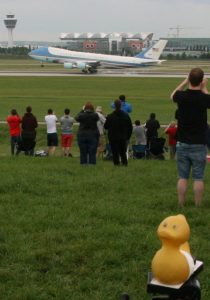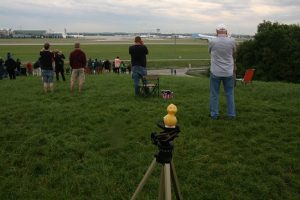 But here is another picture of a plane spotter who spotted the Duck Spotting Luck Duck while plane spotting. We are on that picture.
He was welcome by a huge group of Trachtler (people wearing garb costume) but also by the plane spotter community which gathered at the different visitor hills round and inside the airport. They came from far distances. Plane spotting is a more or less man's world.
Rumors had it, the Air Force One would leave soon after and be parked at Ramstein Airbase but it stayed in Munich the whole time.
Obama here changed into one of the noisy Osprey Planes and was flown to the by Bundeskanzlerin Chancellor Merkel (it helps to be a ruler) temporarily installed airfield in hidden nature reserve Elmau and Krün where he was waterboarded and attended the G7 Summit 2017.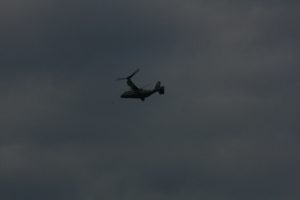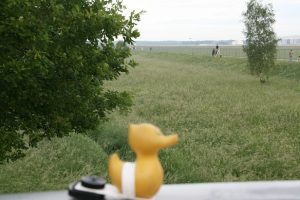 It was no G8 as Putin from Russia was not invited. Ospreys are noisy vertical landing planes who can either work as planes or as helicopters. An impressive Globemaster plane was there too and a plane which is used as Air Force Two. But I don't know if the vice president Joe Biden, who spoke several times at the Munich Security Conference at the "Bayerischer Hof" was on board. All in all a blast for all those plane spotters who made it through police controls at the streets but some missed it as Air Force One came in early and could only see Two landing.
Here is a recent picture of parttime Air Force Two from June 2022 in Munich.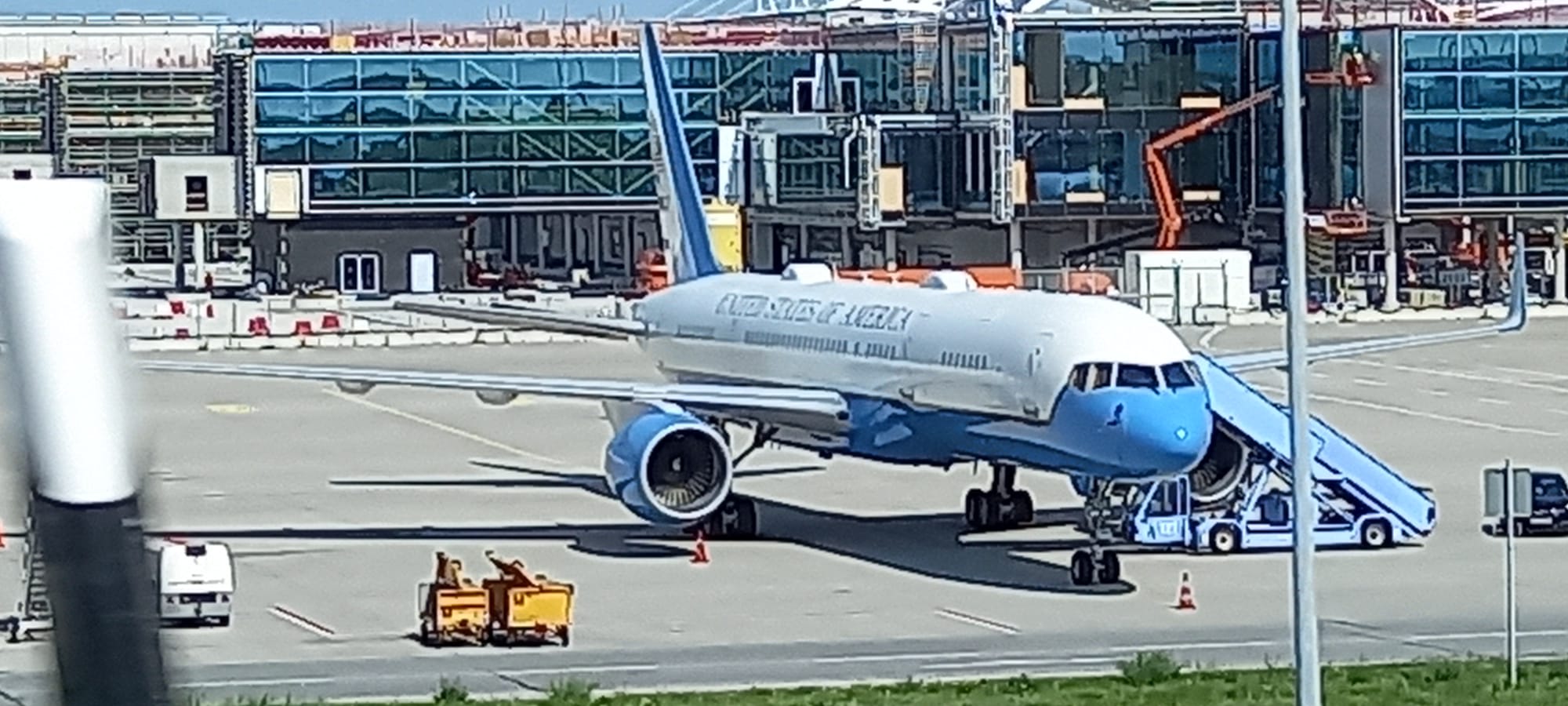 Credit: Maps Icons Collection, https://mapicons.mapsmarker.com
501 total views, 1 views today