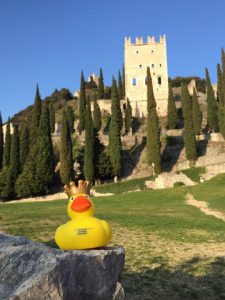 Marie Sophie, short after her arctic adventure used the chance to make a trip to Italia again, this time to picturesque Lago Di Garda with the town of Arco on its northern side. If you translate Arco into German it might refer to "Bogen" (arch) and by that to the Counts of Bogen in Bavaria. They ruled big parts in Bavaria in the 12'th and 13'th century. Their family flag contained the lozenge-pattern in white and blue. They also had close relations with Bohemia and possessions there at that time and family connections with the counts of the Andechs-Merander dynasty, another powerful Bavarian family with possessions as far south as in Italy. They went to war against the Wittelbacher to get their hands on even more possessions in Bavaria and they won the war. But emperor Henry VI. (Staufer) decided in favor of the Wittelsbacher and they had to return what they conquered. Adalbert III. died early and his widow Ludmilla married Wittelsbacher Duke Ludwig I. Wittelsbacher duke Otto II, son of Ludmilla and Ludwig I, who was also a stepbrother of Adalbert IV. of Bogen than inherited the possessions of the counts of Bogen after Adalbert IV. died early too. And this is how the blue and White lozenge-pattern got into the Bavarian flag, presented by Sheldon Cooper. The Counts of Arco themselves based their origin on a branch of the died out Counts of Bogen but the origin is not sure.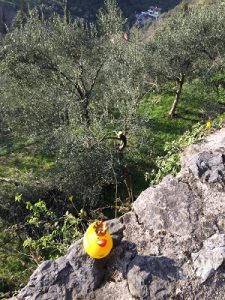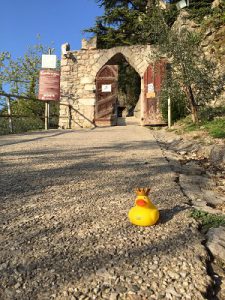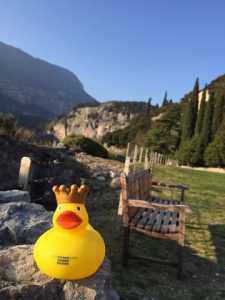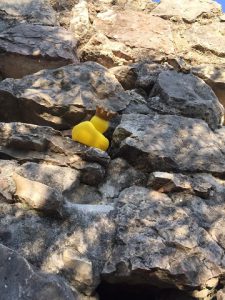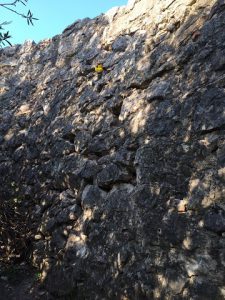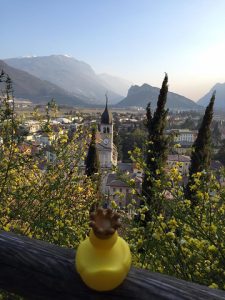 But Marie Sophie likes the idea that the Wittelsbacher have family at the nice Italian Lago Di Garda, and Bavarian town Munich is also considered Italy's northernmost town. And also with Luigi Tambosi, (son of Giuseppe Tambosi, born in Riva del Garda) having his famous coffee shop next door to the Residenz in Munich and the relations with the Wittelsbacher family.
So Marie Sophie went up on a hike on the castle hill in Arco and planned to visit the castle later.
But then she found out they already closed early and she was standing in front of closed doors. But Marie Sophie being a brave hero, liking to climb on walls to defend her interests even in wild battles and bullet hail decided to climb up on the wall of castle Arco to shoot some pictures.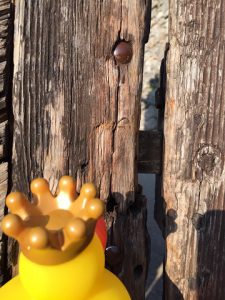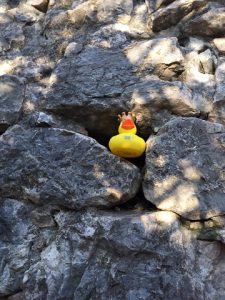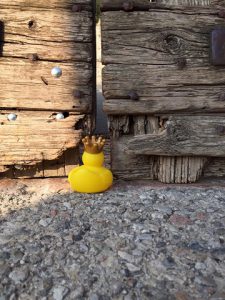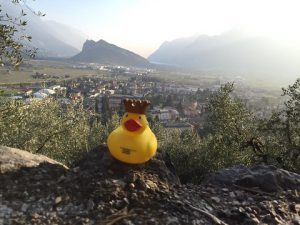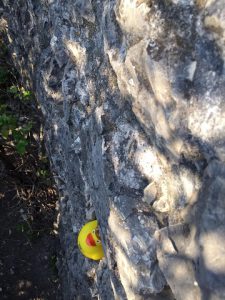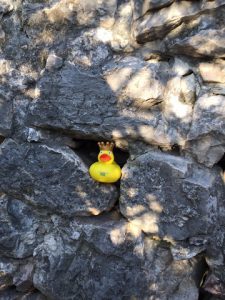 E la regina, rampollo della non meno generosa stirpe dei Wittelsbach, da margravi e duchi diventati re di Baviera, cinti di aureola guerriera e di più recente aureola artistica, poetica e romantica, la regina Maria Sofia, era degna di quello sposo, che sugli spalti di Gaeta combatteva quasi semplice soldato: essa, imperterrita tra il piovere delle bombe, suora di carità e amazzone ad una, evocante le più eroiche figure femminili della storia, pia e guerriera come la fanciulla d'Orléans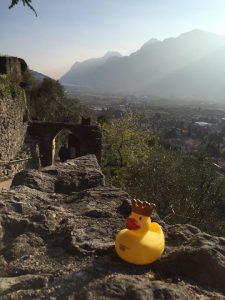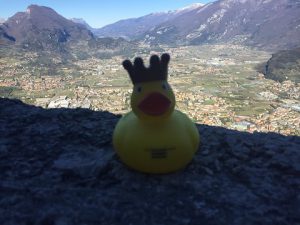 Being a fan of skinny dipping  and a good swimmer she later jumped into Lago Di Garda and even tried to swim away but the water was just still too cold so she had to be rescued by risking the lives of the supporting crew.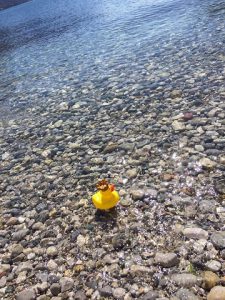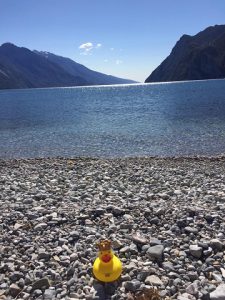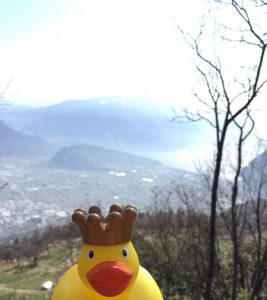 The inlet of the Sarca River into the Gardasee and the Harbor of Riva Del Garda in the north of the lake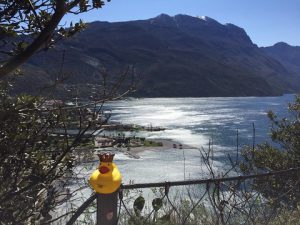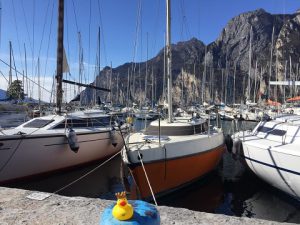 Credit: Maps Icons Collection, https://mapicons.mapsmarker.com
710 total views, 1 views today