Ducks Drink and Drive, IAA Munich
The Swarm today 08.09.2021 decided to use the chance to drink and drive as it else never does. Captain Thomas, degraded Co-Captain Roger Clarence Over, and Sheila as Stewardess went on a short ride on the autonomous ??? driving vehicle which was available today in Munich. For savety reasons Thomas even braught his own rescue boat.
Captain Thomas was driving, Roger was responsible for the technology.
We started the trip early in the morning with a Brotzeit and some tasty beer "Tegernseer" at the "Platz der Opfer des Nationalsozialismus"  nearby.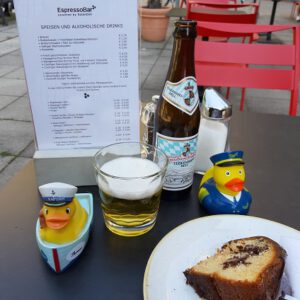 The international Automobile Exhibition IAA is in town at the moment.
We read about it in the Newspaper "Abendzeitung" and of course had to use this opportunity.
Maybe being the first documented Duck Pilots in an autonomous driving vehicle.
So we went lightning fast around one block in Munich, maybe 700 m on the Ottostraße, Karlstraße, Max-Joseph Straße (Wittelsbacher ruler names) and Barerstraße in Munich. Top speed was 5 km/h, average maybe 2. Easy to waddle and pass the bus on the swarm's legs even without a vehicle.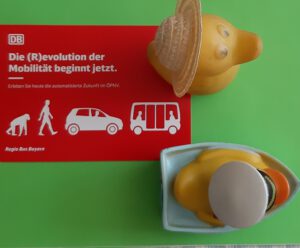 Any car or person getting too close was causing a stop and the vehicle had to back up several times. Other annoyed car drivers were using their flashers and horns. But the vehicle really didn't gave a sh… Even chess is more dangerous.
But we had fun.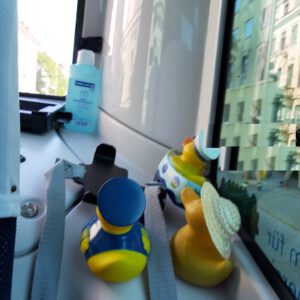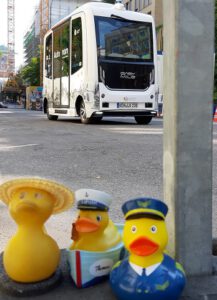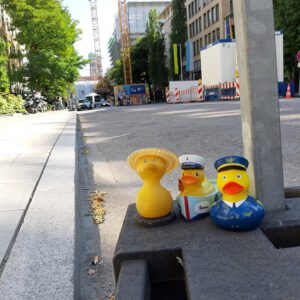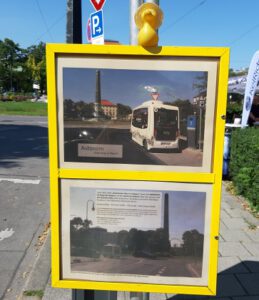 With all the abrupt stopps Sheila dropped her hat and almost forgot it in the bus.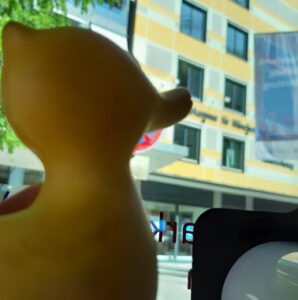 Roger checking the speed: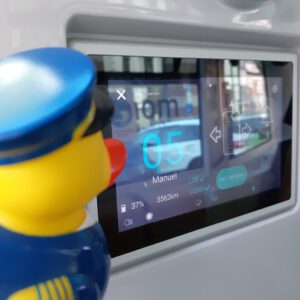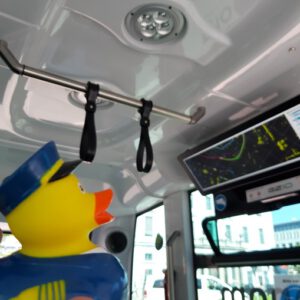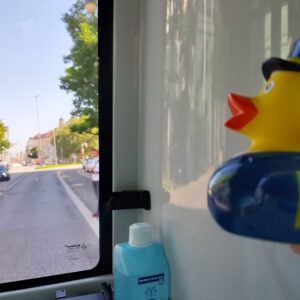 Credit: Maps Icons ColIlection, https://mapicons.mapsmarker.com/
267 total views, 1 views today