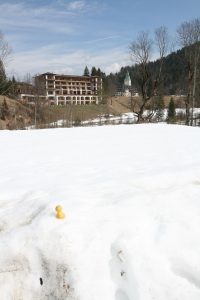 The G7 summit in castle Emau in Bavaria 2015 which was overshadowed by the White Beer Lie Affair took place in the elitist castaway resort castle Elmau in the lovely alpine area of Bavaria. Angela Merkel took the chance to show her guests her picture book Bavaria in the peaceful ressort close to Garmisch-Partenkirchen.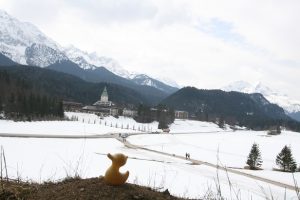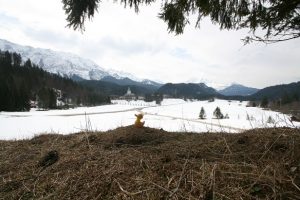 Fighting starvation and poverty all around the world, the Ebola epidemic, decarbonization, the plastic pollution of the oceans and the global warming, the situation in the Ukraine and the financial crisis in Greece were the big points on the agenda. So Angela invited
François Hollande, France
Matteo Renzi, Italy
Shinzō Abe, Japan
Stephen Harper, Canada
Barack Obama, USA
David Cameron, Great Britain
Putin was not invited because of the Ukraine conflict.
She installed an airfield where the ospreys (no, not the birds) and helicopter could land amid several Nature Reserves. It sure helps to be a leader.
The summit costed some 150 million Euros. Other than at other summits the protestors or curious onlookers had no chance to reach the summit hotel because of the good organized Bavarian police forces (it's the Bavarian way to hit harder if you disturb, "Wenn einer glaubt, er muss sich mit Bayern unbedingt anlegen und er muss stören, dass wir dann manchmal etwas härter hinlangen oder durchgreifen, auch das ist bayerische Art" Max Streibl, former Bavarian President), could enjoy the great mountain scenery and good food in the 5* hotel. Sheila was hoping she could have lunch or coffee in the hotel but it is a very exclusive place and nobody is allowed in if he is no registered guest.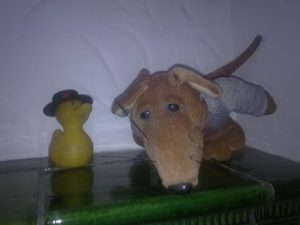 But Eddi the Rat was able to sneak through the security into the sauna of the hotel during the summit and here is what he reported he saw and heard:
François and Matteo sat on their tri colored towels, Shinzō on the one with the rising sun, Barack on a Star Spangled one, David on a Union Jack design and Merkel on a towel in black, red and gold. A Greek waiter in traditional costume, like the Evzonen wear was serving ice cold Uso 99,99 EUR per glass and Syrian dates, 39,99 EUR per piece. Barack said, it is on the one with the smallest.
Credit: Maps Icons Collection, https://mapicons.mapsmarker.com
516 total views, 1 views today