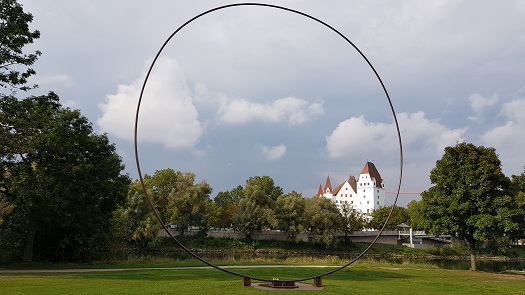 It was here where Adolf Scherzer was inspired to compose the march "Bayerischer Defiliermarsch" which Wittelsbacher King Ludwig II. turned into a kind of unofficial Bavarian anthem. This march is a must play and hear on every fare or festival in Bavaria, especially at the Oktoberfest in Munich. It also was King Ludwig II. who founded one of the biggest European Army Museums 1879 in Munich (now the "Staatskanzlei" or "Staußoleum" with the "Amigostüberl")
but it was moved to Ingolstadt 1969-1972 into a former important residential castle of the Wittelsbacher (Bavaria-Ingolstadt and Bavaria Landshut) the "Neues Schloss Ingolstadt" and the museum reopened 1972.
Parts of the larger museum are now also put up on the other side of the Danube River in the "Reduit Tilly" since 1994 which displays numerous impressive items from WWI and up to WWII and also well set up trenches from the frontlines where you can walk through and get a feeling how it must have been living, fighting and dying there. But we hadn't to walk through rain and mud.
The statement of Roman Tacitus about the Germanic Tribe and to beat them with their drinking addiction (beer) was contradicted here by an Austrian officer Moritz von Klingenstein: .. they are well performing men if they have their essential beer. Which lets me be afraid of the Bavarian military abilities now that the Oktoberfest is canceled because of Corona.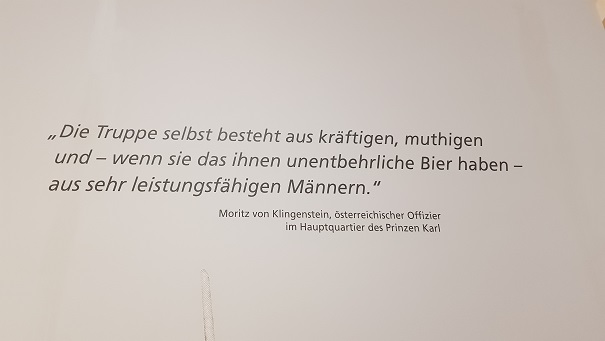 They also, to my delight, displayed "Reservistenkrüge" (souvenir mugs) from drafted young men who had to do 3 years military service in the Bavarian Army at the end of the 19'th century and early 20'th century. I possess one of those myself on which my Great Grandfather is mentioned (not his mug though as he couldn't afford such an expensive souvenir at that time) but from one of his comrades. If you had enough money at that time, you could buy yourself out of that service or migrate to another country, mostly to the USA.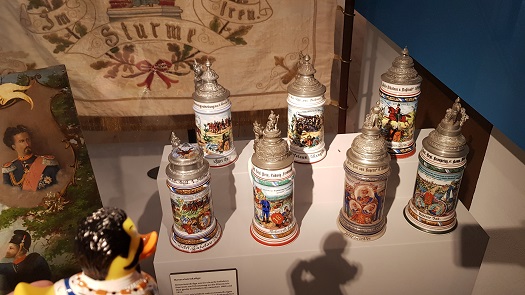 The new built fortress (construction started 1834) turned out to become King Ludwigs I. (could not accomplish it before he had to retreat because he was in love with Lola Montes ) most expensive project and it wasn't completely finished because he and his successor had to involve the dispensable partly ruling Bavarian Parliament.  Cheap bricks had to be used for the walls the king wanted. A money pit. If you find yourself in a hole, stop digging. Just another brick in the wall of Germanies unfinished project.
Ingolstadt is also the production site of AUDI cars and we saw a lot of AUDI cars loaded on trains along the way. AUDI managers like Rupert Stadler at the moment face a lawsuit which is held for it's big attention and dimension and Corona in a big hall in Stadelheim prison.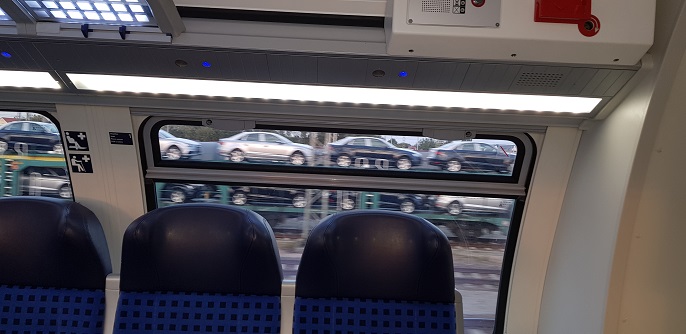 We also found some more evidence that Bavaria has an important Navy. The "Marinekameradschaft" (marine comrades) Ingolstadt provided for this nice anchor on the compound.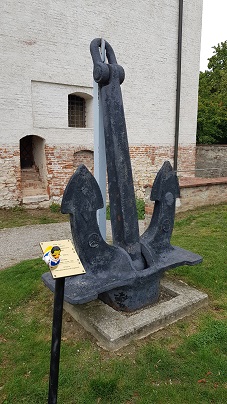 "Hamstern" has always been a big issue during wars, just as during the Corona Crisis.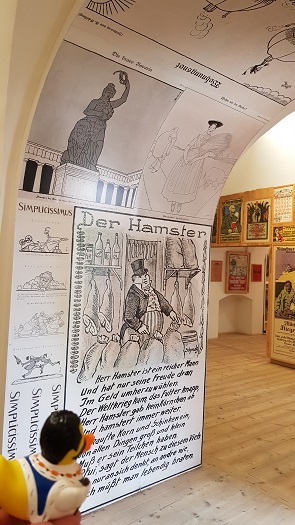 We also had a great dinner and a royal cup of ice cream at the Rathausplatz.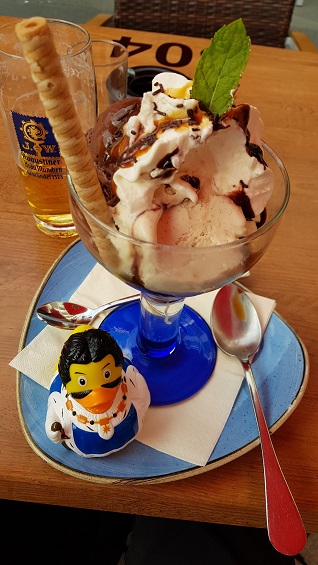 Our little King Luggi did not wear the mandatory face mask in the train but nobody complained.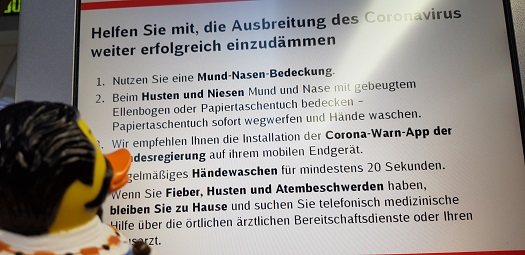 Credit: Maps Icons ColIlection, https://mapicons.mapsmarker.com/
385 total views, 1 views today