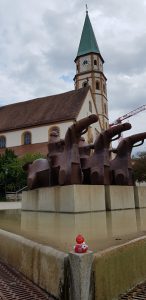 Wittelbacher Christoph III. ruled as king in 3 nordic countries as Kristofer af Bayern Swedish since 1441, Christoffer af Bayern Danish since 1440, Kristoffer av Bayern Norwegian since 1442, He was the son of Wittelsbacher duke Johann von Pfalz-Neumarkt and Katharina, a sister of king Erik VII. , a Viking who was toppled after he lost the war against the Hanse Union.
He was crowned in Oslo 1442 which is remarkable as only view Wittelsbacher wore a crown. Not much is known though about the old regalias and most was lost.
As Iceland and parts of Finnland was under the control of the Kalmarer Union (1397-1523) a Wittelbacher even ruled in Iceland and Finnland. The Kalmarer Union was more like a trade Union and only with some interruption used the title Union King for its top representative which was the case during Christoffer's rule.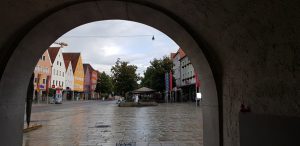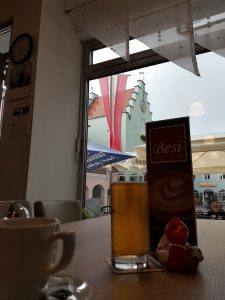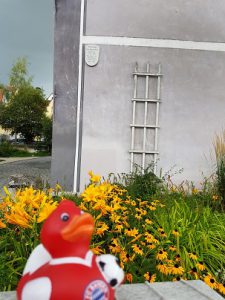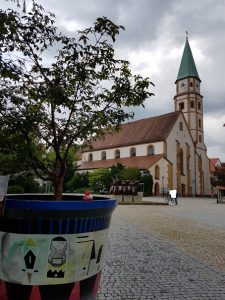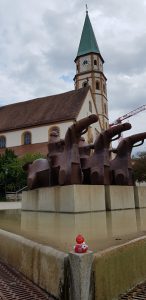 Dieter got Dizzy on this nice piece of art which we found in Neumarkt. It is only here until Oktober 2019. And it is called Bluebird. (Schwalbe, like the old well known bike from former East Germany DDR, The Zone)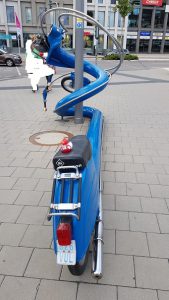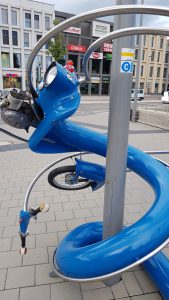 So we had to go to Neumarkt in the Oberpfalz some kilometer northwest of Regensburg. We visited the Residenz in Neumarkt and the church "St. Johannes".
St Johannes possesses and shows a remarkable copy of the Isenheimer Altar. When I was a kid I however was able to see the original in Colmar, France and I even found an old picture which I add here.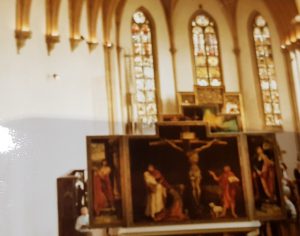 438 total views, 1 views today