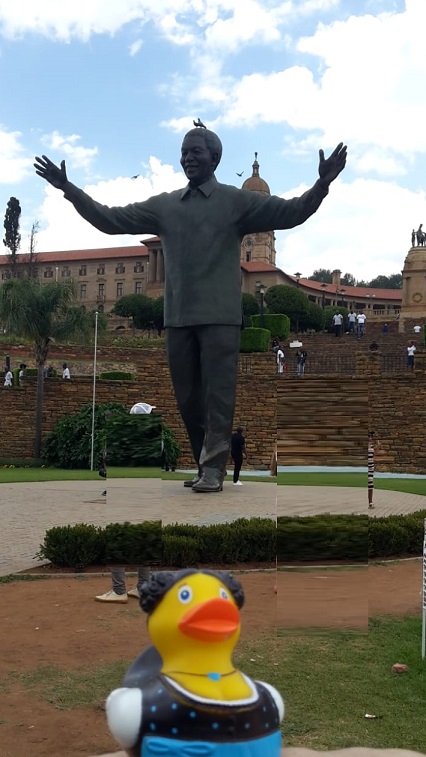 Zenzi, after her exhausting but rewarding job as waitress at the Oktoberfest this year
treated herself to a Spa Trip in South Africa. She went to the lovely African Pride Mount Grace Country House & Spa in the magnificent Magaliesburg Mountains. She enjoyed some nature-inspired treatments here with herbs from the garden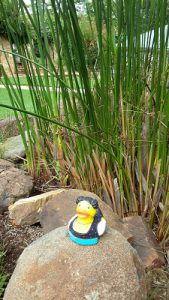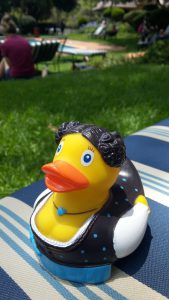 before she continued with a trip to Pretoria. Here she visited the Union Building with the Pretoria Parliament with a gigantic statue of famous Nelson Mandela. Seems like pigeons love to sit on the heads of such statues.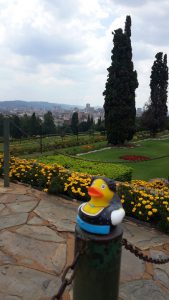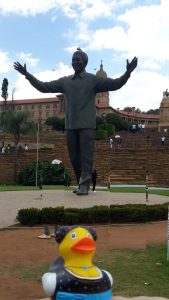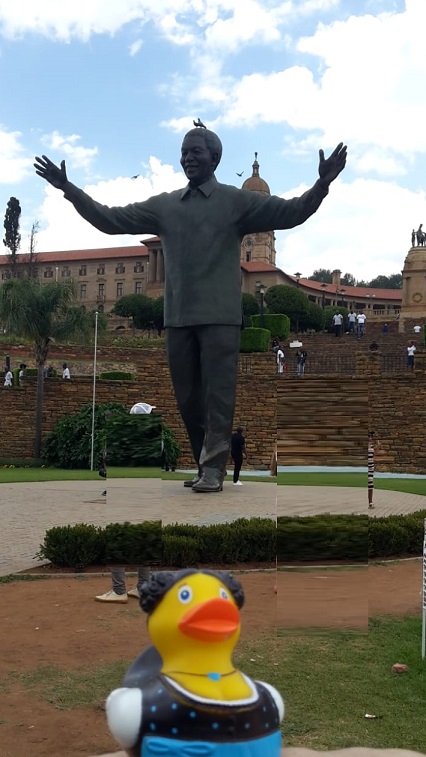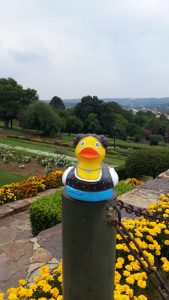 Its summer here now on the other side of the globe so the flowers are blooming and very colorful while the rest of the swarm is coping with moderate low temperatures at home during New Years Eve.
On tour and a little snack on the way.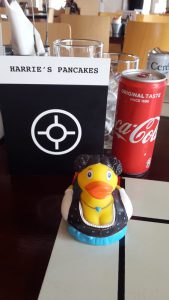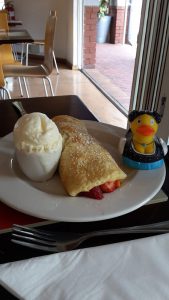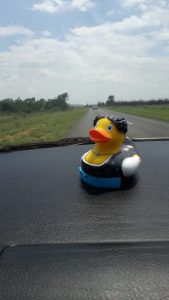 So Happy New Year from South Africa.
Zenzi continued her trip and enjoyed the comfortable tents in the UNYATI SAFARI LODGE. About 30 km south of the world-renowned Kruger Park.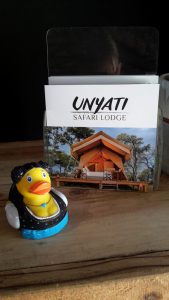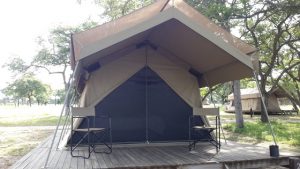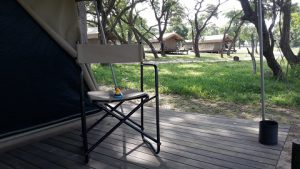 On the way she saw a bunch of Rhinos at a stop at a roadhouse. Breeding Rhinos to harvest the horn without killing the animals is a controversial issue and to my knowledge selling the horn is still not legal.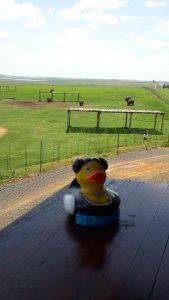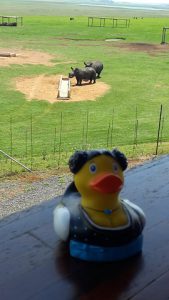 Zenzi enjoying the nice view overlooking the Crocodile River at the southern border of Kruger Park.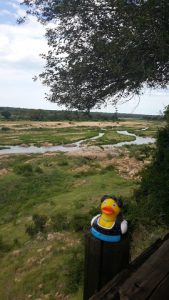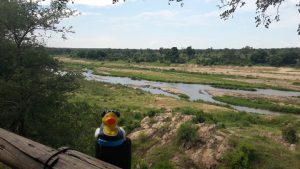 Other visitors came to visit the Lodge too and were welcome.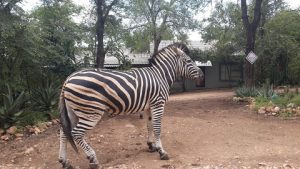 ---
Zenzi also decided to lower her handicap on the Golf Course in the KAMBAKU GOLF Club. She asked the elephants to step into the golf holes to make it easier to find the hole, the crocodiles to form a solid plate across the waterholes on the course to not sink any of the golf balls while playing and the antelopes to keep the green as low as possible.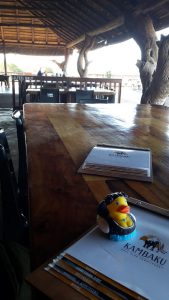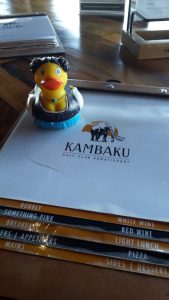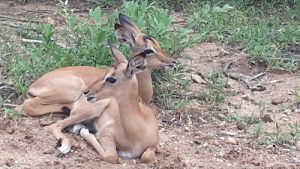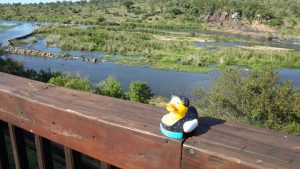 ---
Of course while being in South Africa Zenzi felt obliged to also go on one of those exciting safari tours to meet some of the fabulous wildlife in Kruger National Park.
She teamed up with a nice bottle of Amarula Fruit Cream Liqueur to sharpen her senses while cruising through the wild. As waitress she knows that sometimes a drink is the only answer. Elephants too like the Amarula trees and fruits.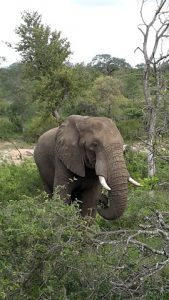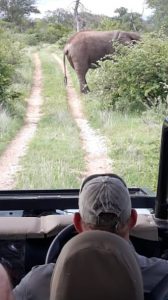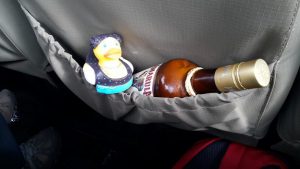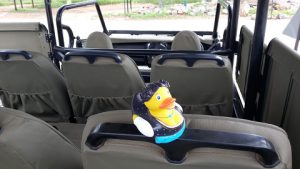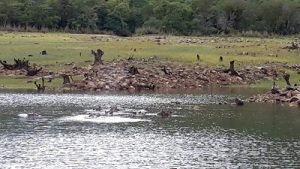 Back in civilization Zenzi enjoyed the offers of the Casino Montecasino in Hohannesburg, the abundant underwater world round South Africa, and went to the running Sushi bar and grabbed some grub.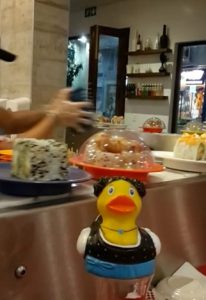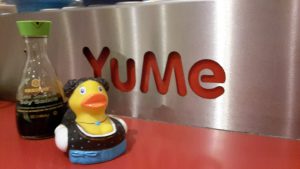 Credit: Maps Icons Collection, thttps://mapicons.tmapsmarker.com
632 total views, 1 views today