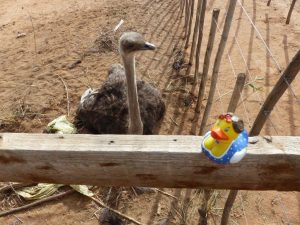 South Africa White River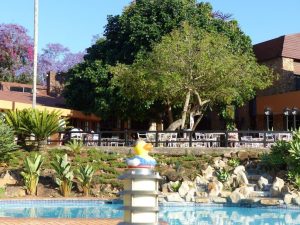 South Africa Kruger Park
Kruger National Park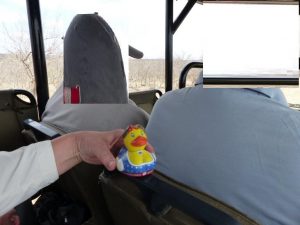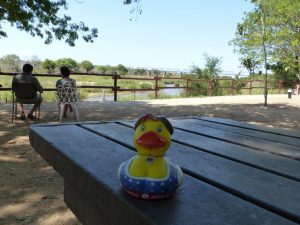 Marianne was extremly lucky on her Safari tour, she saw and could take pictures of all big five, even the timid Leopard which Sheila missed two years ago.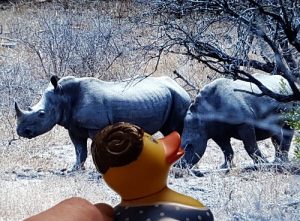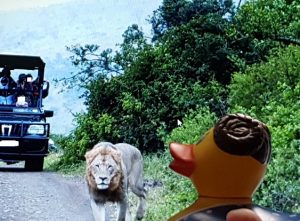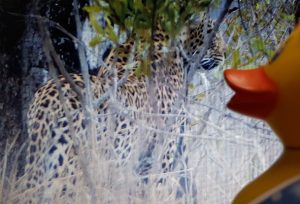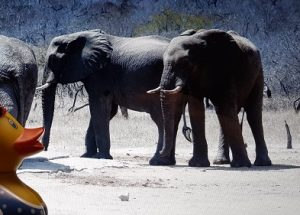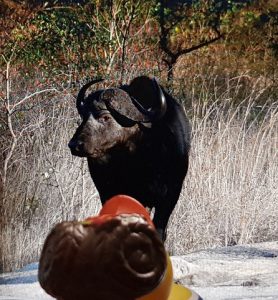 On her safaris through Kruger Park in South Africa and Swaziland Marianne was able to see all big five, even the rare Leopard. They say, driving through those parks in open Jeeps is not dangerous at all as the animals do not consider Ducks in cars as Prey. So just relax and play some music. (Helge Schneider) As an experienced driver I suggest to always have an extra roll of toilet paper in the truck.
Burkes Luck Potholes
South Africa Burkes Luck Potholes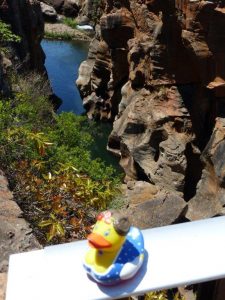 South Africa Durban
Durban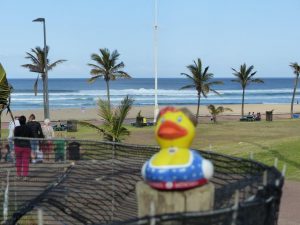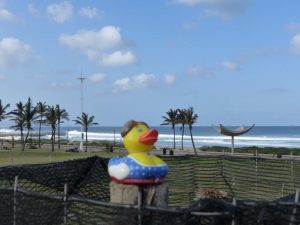 In Durban Marianne watched many cool Surfers at the spectacular wide and Long North Beach
South Africa Tsitsikamma National Park
Tsitsikamma National Park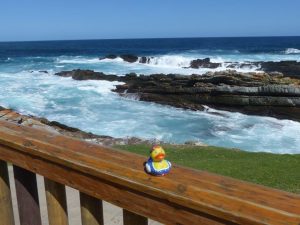 At the Tsitsikamma National Park Marianne enjoyed the surf and foaming, roaring brime of the rough Indian ocean and  walked across the spectacular suspensions bridges. She did not go Bungy Jumping but she will advice Michael to to that in the future.
South Africa Kirstenbosch Botanical Garden
Kirstenbosch
At Kirstenbosch Marianne checked out the Botanical Garden.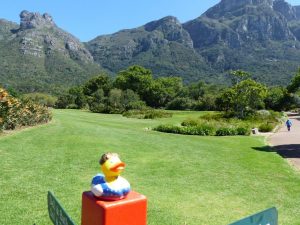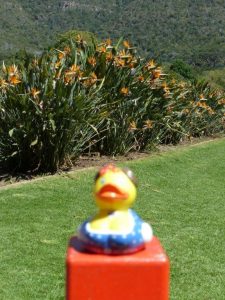 South Africa Cape Of Good Hope
Cape of Good Hope and Table mountain
The plan was to  take the famous revolving cable car up on the famous Table Mountain, but the wind was too strong so the Team had to visit another mountain with an as good view but to drive with the bus and walk.
If you want to see one of our Ducks at Cape of Good hope, check this out.
South Africa Port Elizabeth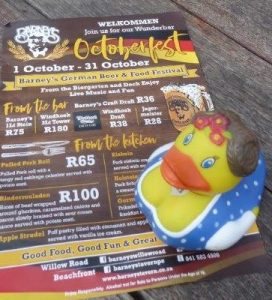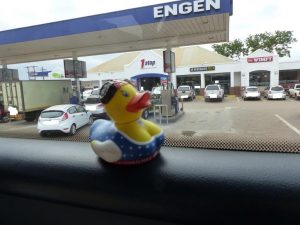 Port Elizabeth is the southernmost big city in Africa
First European explorer to land here was Bartholomeu Dias, from Portugal.
PE celebrates it's own Oktoberfest and of course Marianne, since she was here at that time had to visit it and compare it with the one at her home base. Of course nothing beats the original Oktoberfest which lately was visited by a Immigrant from Africa together with Mariannes partner Michael who used the absence of Marianne.
South Africa Ostrich Farm
Ostrich Farm Outsdthoorn
Marianne also visited one of her larger Cousins who works in one of the Ostrich Farms in South Africa. He told her live expectancy is low in Africa.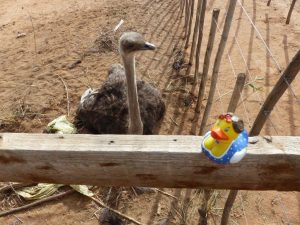 At the coast Marianne got friend with another local.
Credit: Maps Icons Collection, https://mapicons.mapsmarker.com
758 total views, 1 views today