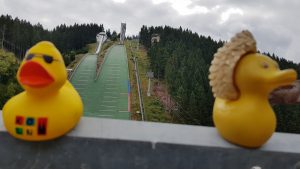 Oberhof is well known vacation and sport town in the low mountain range Thüringer Wald. (Thuringian Forest). It is also a famous winter sport center and a site of international sports events for sports like luge, bobsleigh, skeleton, ski jumping and biathlon. World and European championships took place here. Downhill skiing is possible here too since some years. The town's economy is mainly based on tourism and offers great hiking opportunities in summer.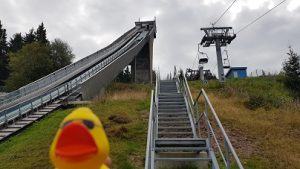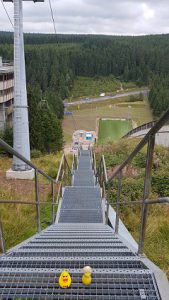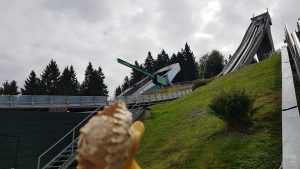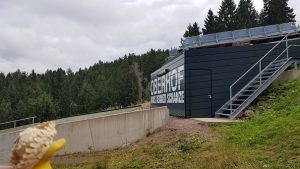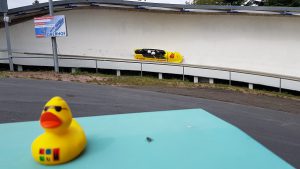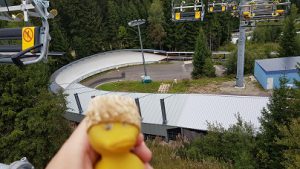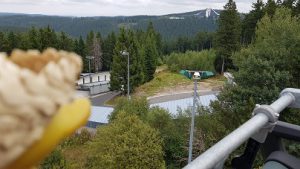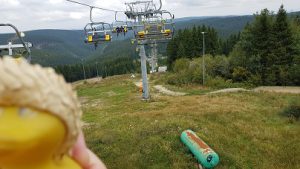 The "Rennsteigtunnel", is Germany's longest street tunnel and it is nearby respectively under Oberhof and I went through it several times on my way to Weimar and the Warthburg. It is almost 8 km long. An eerie feeling to drive through such a long tunnel but it is one of the safest.
We visited the new built training sky jump next to the old historic sleigh track which is now also part of a hiking track.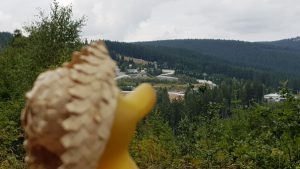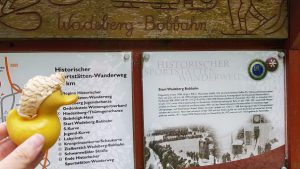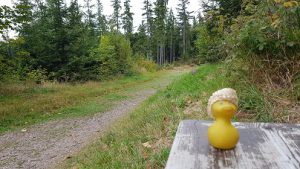 And we enjoyed a Thuringian Bratwurst and Sheila got her Blackforest Cake.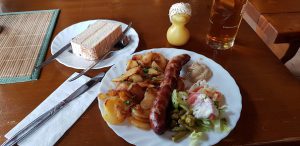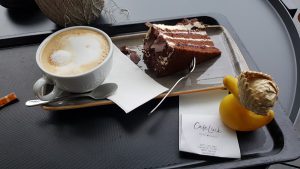 399 total views, 1 views today