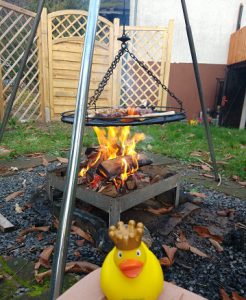 Play this music to add some drama.
Finally our young Schwenker Padawan in the Saarland came up with a selfmade Schwenker (before this year's episode/grill season ends). Seems like his education is accomplished. As secret Schwenker Master Marie Sophie stated.
The chain is the heart of the Schwenker
the heart is the filet of a Schwenker
the Schwenker is the filet of the roast juice
the roast juice is the snap link of the heart
everything is intertwined
the Schwenker, the Schwenker, the Schwenker
you are one
– Possible line of a Schwenker during Schwenker building ceremony
The selfmade Schwenker is an elegant grillage for a more civilized Age, other than this models here. Beware of the dark side of the roast Juice.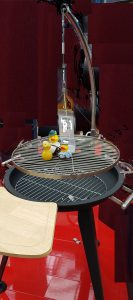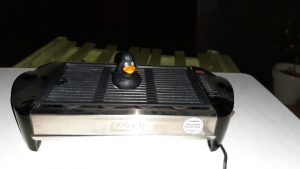 Credit: Maps Icons Collection, thttps://mapicons.tmapsmarker.com
396 total views, 1 views today