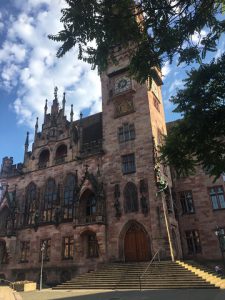 As a not too good democrat but interested in modern politics Marie Sophie visited the Saarland to follow the mayoral election in the town of Saarbrücken. The candidate of the CDU Uwe Conradt won and supersedes Charlotte Britz .  This is the first time that the CDU won after 40 years. Here she sits at a fountain in front of the beautiful city hall in Saarbrücken "Rathaus St. Johann" built 1897-1900. It was drafted by Georg von Hauberisser who also drafted the city hall in Munich.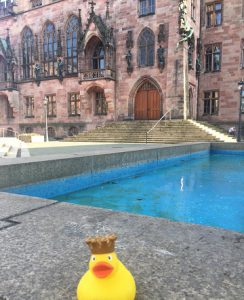 Things to know about the Saarland:
As it is the smallest of the German areal states there live only about a million Saarländer, about tree times as much as in Iceland. So erverybody knows each other or at least he knows someone who knows someone.
Important word to know is a word with different meanings:
a special barbeque grill which is often home made or made by someone you know or by someone who knows someone who knows someone in the Saarland. Often a piece which is past over from generation to gerneration and it is a shame if you buy it in a hardware store. There are clubs with an own constitution concerning Schwenker.
A true Schwenker Master of course is expected to build a Schwenker by himself or to at least organize a Saarland made original Schwenker from somebody you know in the Saarland or from someone who knows someone in the Saarland. The easy way of course to buy one in a hardware store is tempting especially if the Padawan doesn't come up with one as expected.
But beware of the dark side of the Force, a Schwenker's strength flows from the roast juice.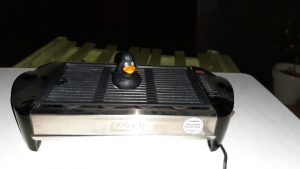 Maybe our Padawan started his education too late and is now vulnerable.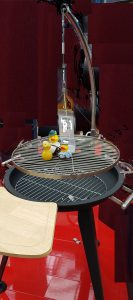 Schwenker: the person (chef) who is grilling/barbequing
Marie Sophie, also a secret Schwenker Master invited a young Schwenker Padawan into her DoJo to start the vocational training to become a honorable, powerful Schwenker, who might even built his own Schwenker to accomplish his Initiation.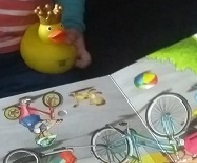 Schwenker:
the meat which is barbequed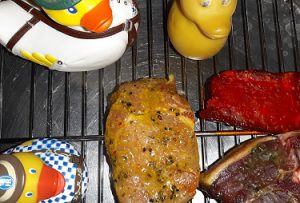 Schwenker:
Brandy Glass, "los uns eene schwenka : lets have a drink, which can be wine or beer too.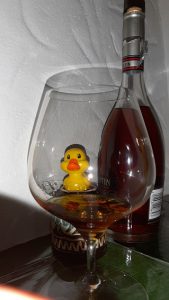 Of course Duckdidu had to do this shot which reminded me of a wonderful evening in Bali where I shared my Duty-Free Cognac in an accommodation at Tulamben after diving in the wreck of the U.S.A Liberty and guitar music played under the southern stars.
Ei jo: Bavarian: Ja mei, english: Well, …
Ei nee: Bavarian: no translation possible, english,: Well, no
Schwädz kenn Fubbes! english: don't be silly
595 total views, 2 views today