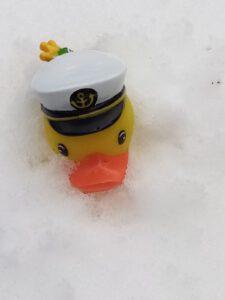 Now after our fears and prediction became true and the Union lost the Bundestagswahl after Markus Söder was not allowed to become the Union's top candidate because of the Locker-Door Totty affair during last year's disaster situation due to catastrophic snowfall, Lorenz one of our Duck Captains almost became victim of a new snow disaster.
He ducked into a snow avalanche and had a hard time to get out of the pile of ice. But no helicopters or other armee forces had to be deployed and no avalanche sondes were needed to to find him. He was strong enough to get out by himself.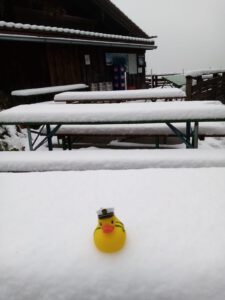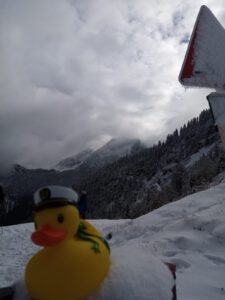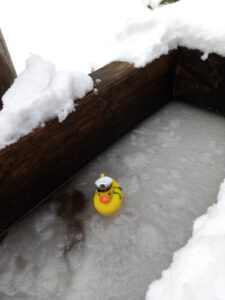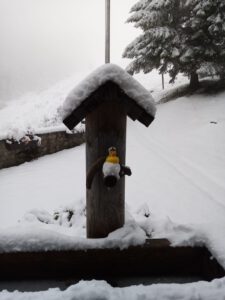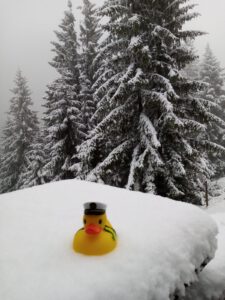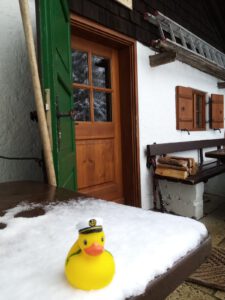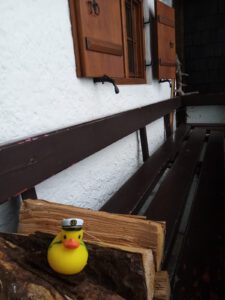 While the cows were rescued in time this still sunny Monday 11.10.2021 the fowl still stayed on the mountain hut and was surprised by lots of early snowfall while staying in the mountains.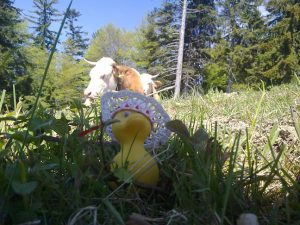 228 total views, 2 views today