Last evening we watched the news on TV and saw that another solid German financial institute was in the catch-lines.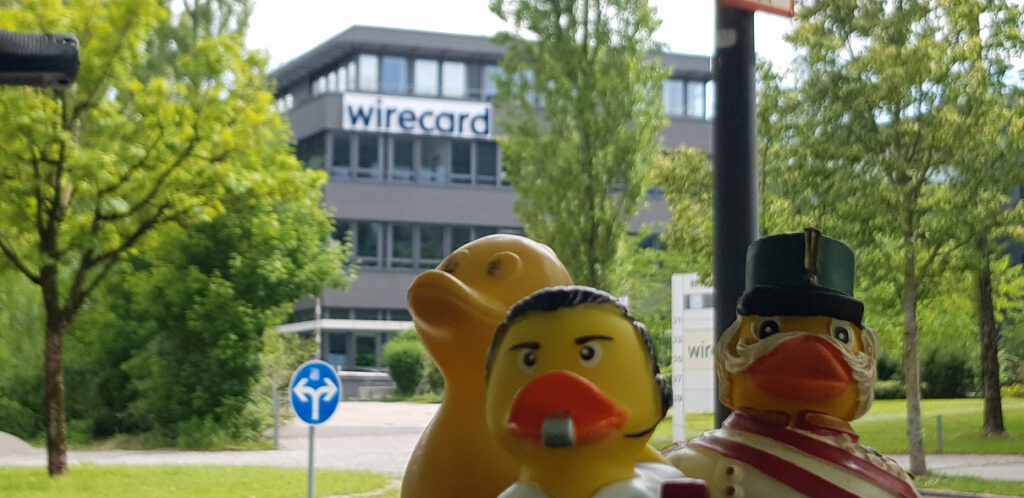 wirecard seems to be searching for some few billions (1.900.000.000 Euro!! German: Milliarde) which might be missing. Considering all the Sillyons of money now provided from the politicians in the Corona Crisis that's only peanuts of course.
As the swarm claims to always be state-of-the-art and up to date I took Black Peter and brought him and his Red Card to wirecard's headquarter. wirecard in the past received the reputation to be a celebrated Digital Champion in the world of international Payment Clearing.
Lets hope no taxpayer money is lost.
And none of the money of the fans of the FC Bayern Basketball team. (here is an older link which still works to prove the rliablity of this page) Which did not make it into the Finals of the German Championship this year, while the soccer team of course once again is already German Champion 2020.
Credit: Maps Icons ColIlection, https://mapicons.mapsmarker.com/
124 total views, 1 views today