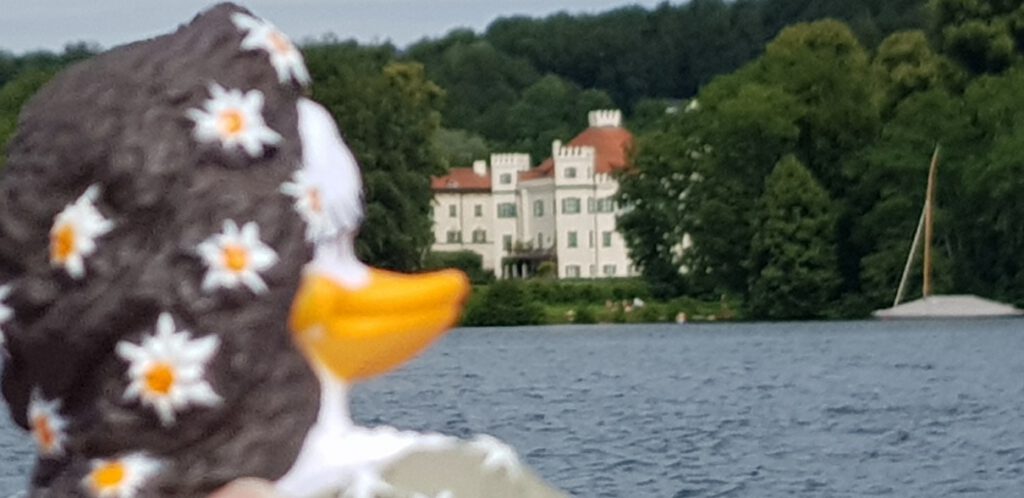 Castle Possenhofen, once in the possession of the Wittelsbacher family was bought by Duke and Elector Ferdinand Maria (who missed to buy New York), son of Duke Maximilian 1668. It was sold to another aristocrat later but it came back in Wittelsbacher hands when "Zither-Maxl" (Duke Maximilian   I n  Bayern) , from a side-line of the Wittelsbacher 1834 again bought it. He was the father of iconic Sissi, empress of Austria.
Luitpold Emanuel   I n   Bayern from this line again sold it 1940 to a Nazi Organisation. He needed the money to built the new Castle Ringberg and he also sold Castle Biederstein for that purpose. Now after it was again sold and redecorated it now serves as fancy condominion behind high hedges. Tourists squeeze their cameras through those hedges to get some pictures.
Of course our Sissi had to go there and to rent an electrically propelled boat together with Luggi. Sissi wore a new dress which she found at the Duckomenta exhibition and Luggi also put on another nice suit. Iconic Sissi spent big parts of her childhood in this wonderful surrounding (one castle was not enough for wealthy father and circus artist Zither-Maxl) and the Castle appears in the iconic Sissi movies several times. (not Possenhofen itself, only as a name; they used another castle in Austria as set)
Iconic Wittelsbacher King Ludwig II. used to meet cousin Sissi on the Roseninsel where Ludwigs father King Maximilian II. had built a villa which is visible in the picture using a rowing boat to cross the lake starting from Castle Berg on the other side of the lake.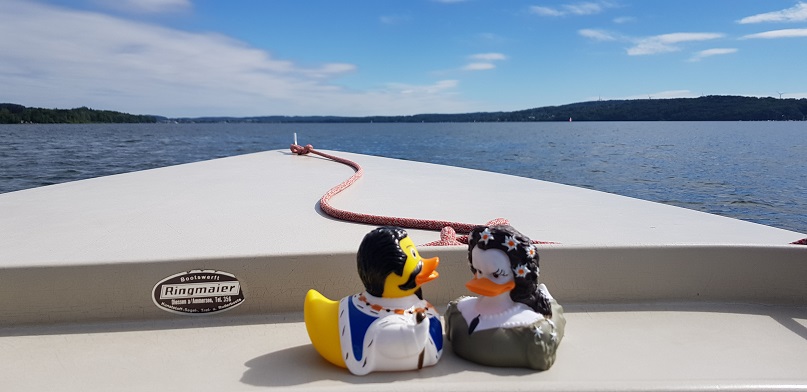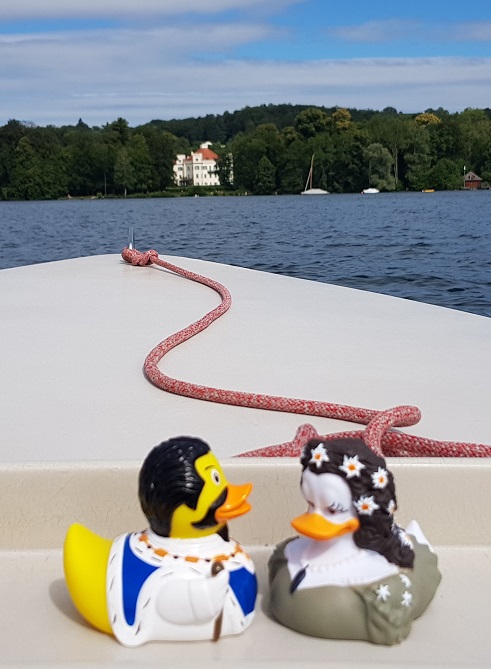 Nearby Garetshausen puts up the former house of iconic German Singer and actor Hans Albers ("Der Blonde Hans")  who also sang this iconic, maybe most popular of all the songs world-wide. "La Paloma". A song which Emperor Maximilian of Mexico also liked.
He also appeared together with famous actor Heinz Rühmann who also lived in the area and is burried in the little village Aufkirchen above the Starnbergersee with a nice view overlooking the lakes surrounding.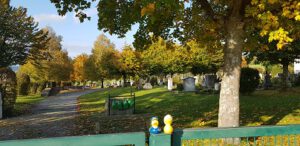 Close to Seeshaupt we came across this memorial, the "Salzstein" formed like a cross which commemorates the former burial site of two Frensh soldiers.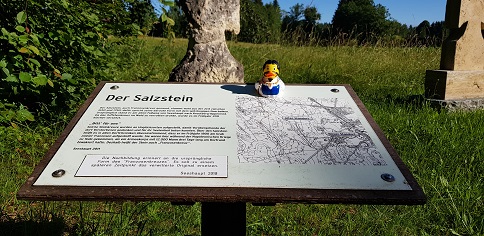 On the way we also came through the nice village "Antdorf" and the swarm of course had to shoot some pictures here ("Anten" = Bavarian for Ducks)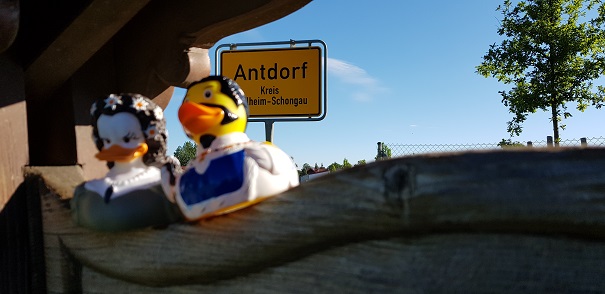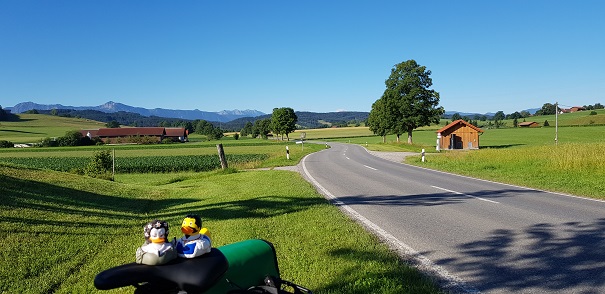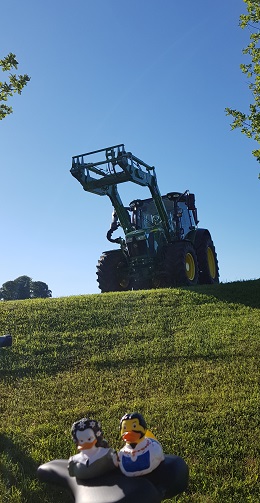 It once belonged to Monastery Ettal.
And last but not least we also passed the famous and popular Buchheim Museum. Also with a displayed Helicopter in the compound like in another exhibition we saw in Munich.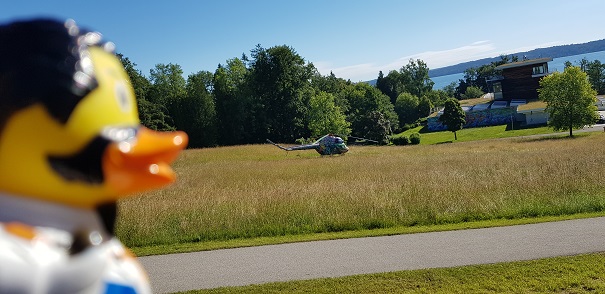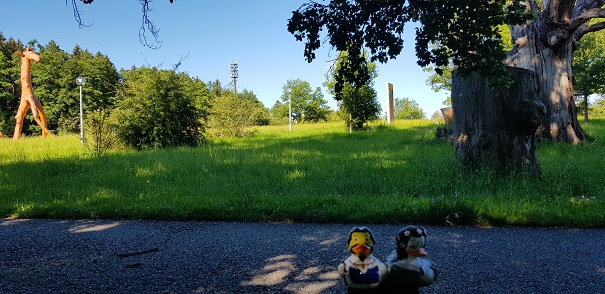 Credit: Maps Icons ColIlection, https://mapicons.mapsmarker.com/
520 total views, 1 views today