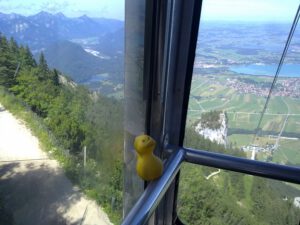 Having been on the Hohenpeißenberg recently I noticed that I lost another blog in Norway. So I have to rewrite it.
The trip up on the Tegelberg with the Tegelbergbahn (cableway gondola) offers splendid views overlooking the "Forggensee" (a big artificial reservoir)
At the lake a big Musical Theater was placed to play a musical Ludwig II. – Sehnsucht nach dem Paradies. Referring to the neighboring Wittelsbacher castles Hohenschwangau and Neuschwanstein. It looks a little bit like Richard Wagners Theater in Bayreuth. Hoping to become attractive for "Europe in 5 days tourist trips". But it defaulted several times. But I had the chance to watch the impressive show and still remember the drowning scene of Ludwig at the end in the Würmsee (Starnbergersee) in real water on the stage. Still don't know how they did it.
The impressive Thannheimer Mountain Range which stretches into Tirol Austria nearby is visible too.
The cableway gondola become famous too for an accident where a paraglider collided with the cable and the gondolas got stuck.
People had to be rescued either from the summit or the gondolas themselves with helicopters. Some had to stay in the gondolas overnight.
Romans were in the area too as they found Roman streets and bathhouses in the area and in and along the Forggensee.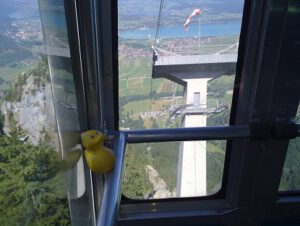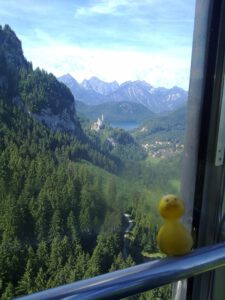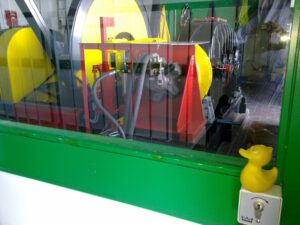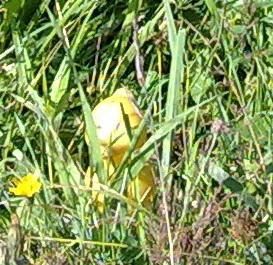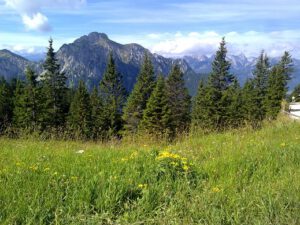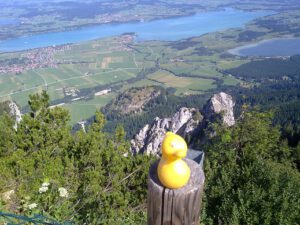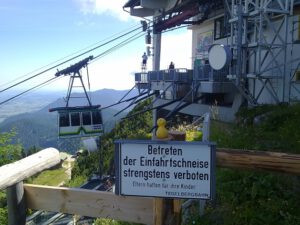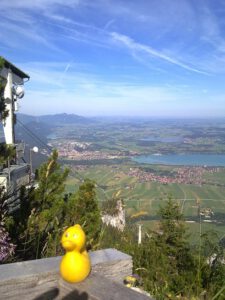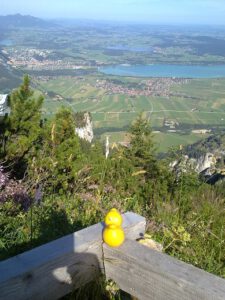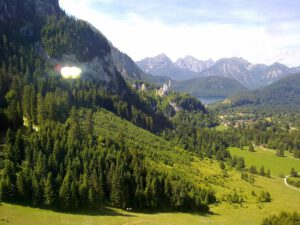 Credit: Maps Icons ColIlection, https://mapicons.mapsmarker.com/
275 total views, 1 views today