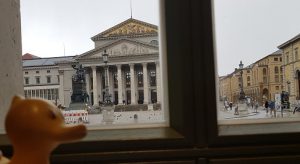 After poignant frequent visits of the chocolate candy store in the delicatessen house Dallmayr in Munich where Sheila went also to, walking up and down the cobbled streets of old Munich (most streets a paved normally though), hoping she would catch a glimpse of Ivanka Trump or the first couple buying chocolate for the kids, we went to the restaurant Kuffler in the Spatenhaus not far away (and not called Wienerschnitzel) to eat a crispy, perfectly served Wienerschnitzel with roasted potatos and a salad. (as some news indicate, that this is what Ivanka had)
I should mention at this point, that a Wienerschnitzel is    n o t    sort of a hot dog.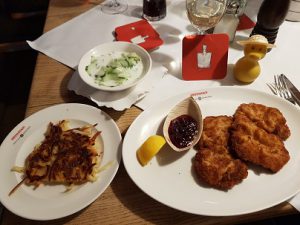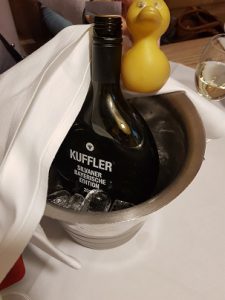 Of course I had to get Sheila a desert too, a homemade "Kaiserschmarrn" with almonds and apple puree.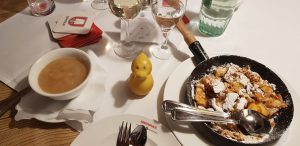 The Kuffler Group operates several excellent, upper class, very popular restaurants in Munich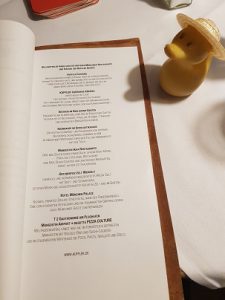 and more in other cities like Wiesbaden; no 3 Michelin star restaurants though. Like the Atelier in Hotel Bayerischer Hof where Ivanka did not get a room. They also operate a tent at the Oktoberfest, the "Weinzelt", which attracts the upper society of Munich. Kuffler in the Spatenhaus is just across the opera at the "Max-Joseph-Platz" and together with excellent food offers a nice view overlooking the place and the opera house. You dine in a nice cozy athmosphere in alpine style with lathed walls.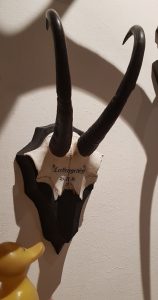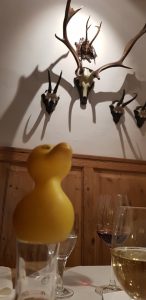 The restaurant is next door to the Wittelsbacher Residenz (court of the Wittelsbacher dynasty) in Munich and good, fancy shopping possibilities are nearby.
They also operate the popular and splendid Seehaus in the "Englischer Garten" at the Kleinhesseloher See where pedalo boats can be rented.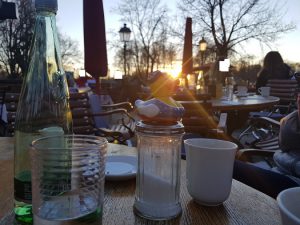 Credit: Maps Icons Collection, https://mapicons.mapsmarker.com
542 total views, 1 views today