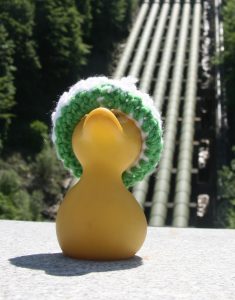 The Walchenseekraftwerk, still one of the biggest hydropower plant in Germany started operation in 1924. It is owned by Uniper Kraftwerke GmbH which was separated as a enterprise with a perspective from the EON cooperation after the withdrawal of Germany from nuclear power. It uses the difference in altitude between the Walchensee and the Kochelsee of more than 200 m. It today is also connected with a network of other smaller hydropower plants. (like the Isar-lake at Krün) A lot of the water which it deploys used to run eastwards into the Upper Isar Valley before. It was famous Oskar Von Miller who drafted the plant also to provide the power for the electric "Mittenwaldbahn" (railway project, also see Ammergaubahn which started before 1900) and it was subject in the Bavarian house of deputies 1914 and the decision to build it was made by the Bavarian Landtag (congress) 1918 after Wittelsbacher King Ludwig III. promoted the project to demonstrate the strength of Bavaria. The Walcheseekraftwerk is a protected industrial memorial and there is a restaurant called "Oskar von Miller Einkehr" at the plant. The plant itself is a museum.
The plant with its giant tubes is well visible from the freeway of Autobahn Munich Garmisch and lighted at nighttime. At the end of WWII in the campain "U-Verlagerung" it also provided for the energy  needed for Secret Project Duck and Project Cerusit.
The plant was opened in a striking event when it was turned on and started a fountain in Munich about 80 km away to prove that electricity can be transported over far distances. It became a model for many more hydropower plant to follow.
Oskar von Miller also founded the Deutsches Museum in Munich.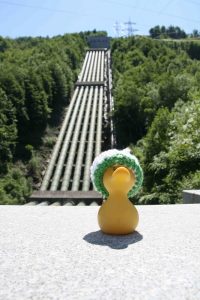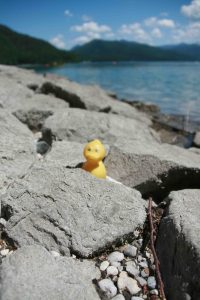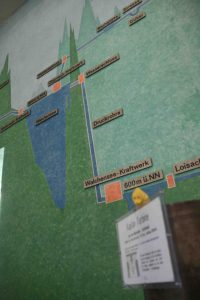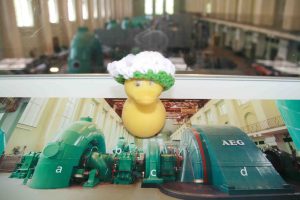 As Sheila loves to sail on boats I had tor rent us a boat propelled by chargeble batteries and we saild on the lower of the two lakes the "Kochelsee"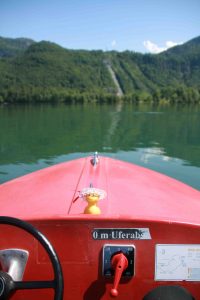 The two lakes are connected by the old important pass road Kesselbergstraße which in the (1905, 1907, and under NAZI rule 1928-1935) was the site of the Kesselberrennen (rallye)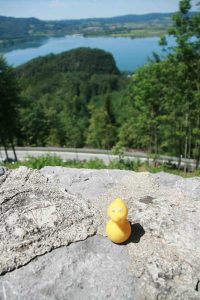 The first street "Kesselbergstraße" was built 1492 by Wittelsbacher Duke Albrecht IV. at the much older important pass route. It was rebuit by Prinzregent Luitpolde later til 1897. It today is site of partly illegal private motorbike races and there are tons of Videos on the web about that. There are many casualties on that road every year. There is a strict Speed Limit all along the street.
Credit: Maps Icons Collection, https://mapicons.mapsmarker.com
550 total views, 1 views today