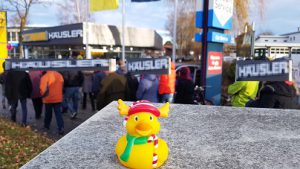 As Sheila and the Swarm had no other appointments this Advent Season Weekend (second) she insisted we again should attend the legendary Opel Häusler Christmas Tree sale and enjoy the peaceful jolly Pre Christmas Season. Santa joined too.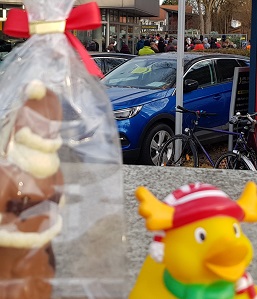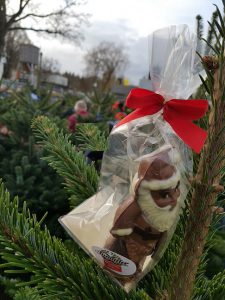 The big local car seller who operates several quality car dealerships in Munich traditionally sells Christmas Trees in his shops in the Advent. An event for the whole family where the whole clan gets together to conquer the biggest, nicest and price worthiest Christmas tree in town. People start queuing up early in the morning to be among the first once to enter the shop yard after it opened at 9:00 am where the trees are sold.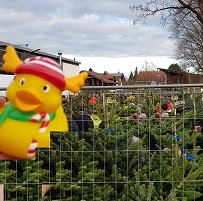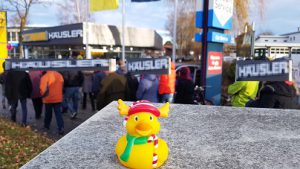 Sausages, Hot Toddy and Waffles or Crepes are available too but most people where focused only on the trees. People came from as far away as from Swabia (Swabians have the reputation to like to save money). I heard one man say he is from Stuttgart. Families of course worked together as teams. After one optional tree was found, the kids were deployed to reserve it ("son, hold on to it"), wait "die zieget no an andern naus" (they might pull out another one from the stocks in the back). Men were put under extreme pressure by their joining wives to buy the perfect tree (every selected tree was checked thoroughly) and not to lose any position in the waiting queues. We had so much fun. I heard, that some 750 trees were on sale.
A whole Christmas Tree Grove was walking out of the compound.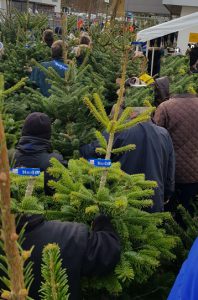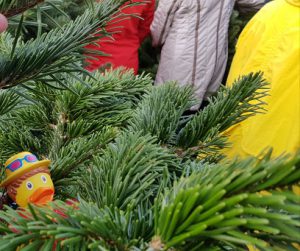 When we left after we secured our tree in the car and returned and shared some Crepes and enjoyed the joyful atmosphere not too many trees were left.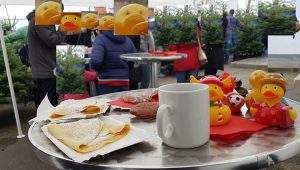 On our way home we came past a bakery and saw a nice Blackforest Cake and I had to get Sheila a piece as a reward for her cooperation.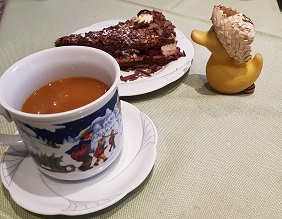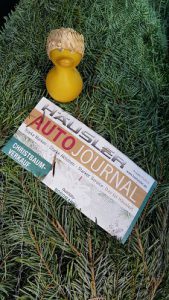 Credit: Maps Icons Collection, thttps://mapicons.tmapsmarker.com
430 total views, 1 views today