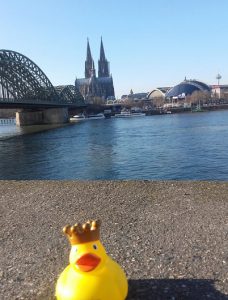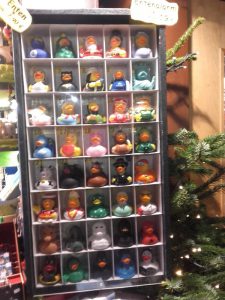 Well, here we are again in the starting Christmas Season. We found this wonderful display of Rubber Ducks at the Christmas Market in Cologne.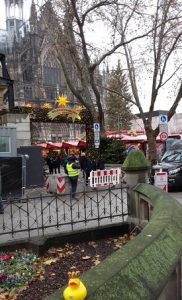 Suiting is the fact that just recently Bärbelchen from Cologne joined the swarm. Bärbelchen together with Hänneschen enjoy the famous puppet theater in Cologne.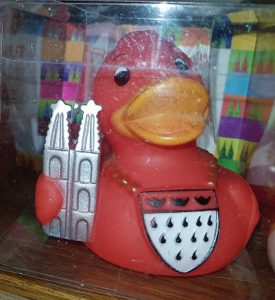 But back to the nice selection of the Ducks on the Christmas Market. I want to point out the highlight of the Football Duck, wearing the sport shirt with the number 58 which refers to Derrick Thomas nicknamed D.T. (linebacker and defensive end) who played for the Kansas City Chiefs, our most liked football club. After his tragic death he was inducted into the Pro Football Hall of Fame 2009 and Thomas joined the Chiefs retired jersey club. The official event took place during halftime at Arrowhead Stadium during a Chiefs' game against the Denver Broncos. John Elway (also member of the Pro Football Hall of Fame) with his retired Jersey #7 of the Broncos, who are not at all an insult to all American horses, was sacked 14 times in Arrowhead.
The Chiefs once again are doing very well this football season with their face of the league "Patrick Mahomes", still recovering after an injury and we stayed up late to watch one of their games recently which the Chiefs lost in the last minutes against the Tenessee Titans.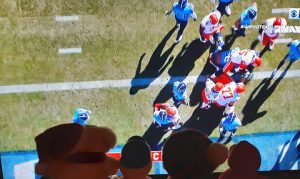 And I just this Sunday got the information that the TSV (sport club) Oberammergau (a famous village of about 5000 inhabitants) just recently introduced a football section. Football is getting more popular now in Germany just like Ducks.
Oberammergau is famous for its wood carvings and this is how a typical store window these days looks like.
Marie Sophie who went to Cologne representing the swarm of course also visited other celebrities like the Heinzelmännchen (timeless cult for young and old, adapted and altered by German TV) at the Heinzelmännchen fountain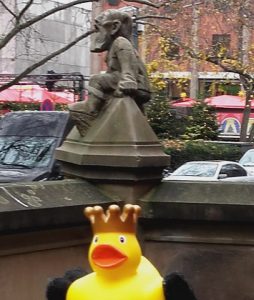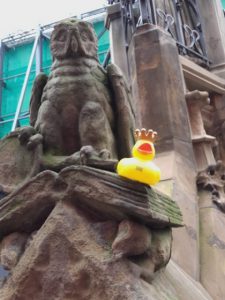 and other sites there. The diligent Heinzelmännchen (a blessing for all lazy people) were also deployed at the Drachenfels south of Cologne.
Highlight of course was the Chocolate Museum as the swarm likes those places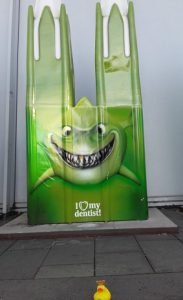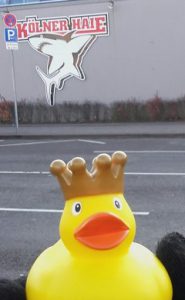 A shark in the Museum and one in the streets, a Kölner Hai.(famous ice hockey club Kölner Haie)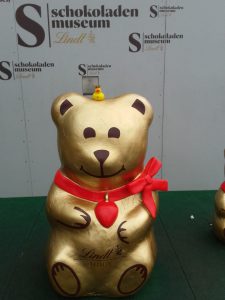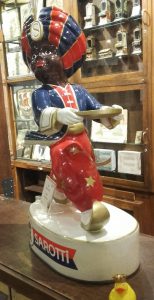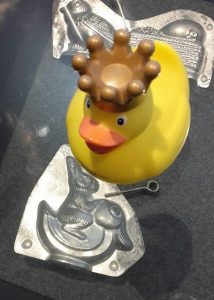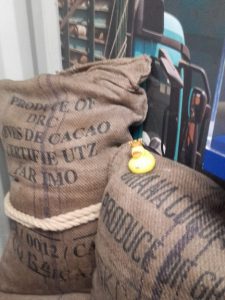 and she could also do a photo shooting at the Rhine river with the iconic cathedral and the iconic Hohenzollern Bridge.
She also brought home pictures of the "Bayernfenster" in the Cathedral of Cologne which were donated by Wittelsbacher King Ludwig I, one of his last project before he retreated. The quality of the windows was and is a controversial issue.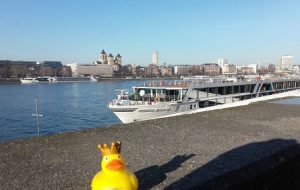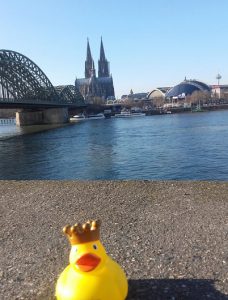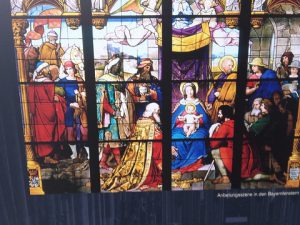 Credit: Maps Icons Collection, thttps://mapicons.tmapsmarker.com
491 total views, 1 views today