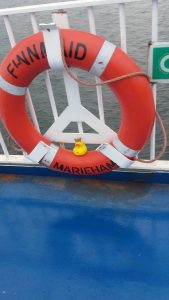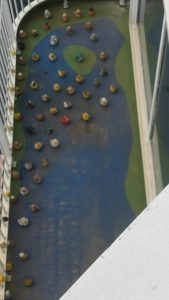 The trip on board of course started with the usual security procedures.
After short negotiations the jury for the arctic challenge, which consisted of the whole swarm except for Ronald D. who was not considered reliable and who also found a new assignment at the Whiteboard lost his right to vote came to the conclusion, that Marie Sophie won the race. She crossed the Arctic Circle about one week before Rudolph who is not angry though, his big time will come again during Christmas Season. According to first assessments of the Jury the panel to indicate the site of the Arctic Circle in Finnland was also placed further north than in Sweden.
Marie Sophies Arctic Circle Challenge started on the ferry Finnmaid 2018 which wasn't the first time  on this great ship with  it's big swarm of rubber ducks on deck or maybe a swarm of pirates trying to take over the ship. But they for sure need a lot of time to make up their minds. Marie however was glad they were not yet caught, arrested or even worse hung like in the old days.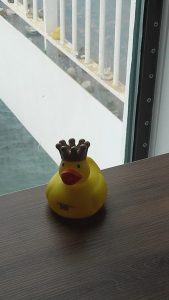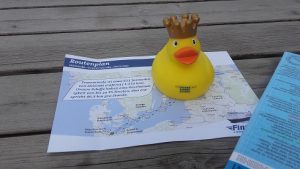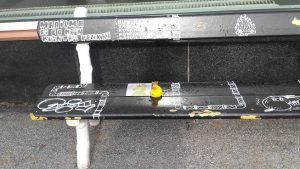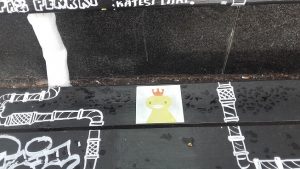 On her way to the north, Marie Sophie discovered, that the local population had set up welcome banners to cheer her through which she really appreciated a lot.
As "Otto" is the name of so many kings and emperors, also from the Wittelsbacher Dynasty she had to give the Finnish Otto some visits too. The company Otto is the biggest producer of ATM machine in Finnland. So Marie called the machines Ottomanen.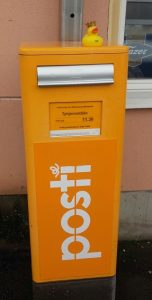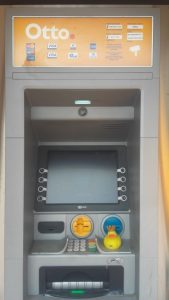 As there are many reindeers more in Finnland than humans it was easy to get a picture of a rubber duck together with some wild live.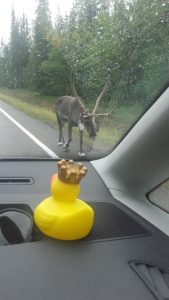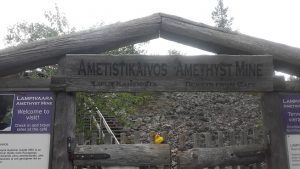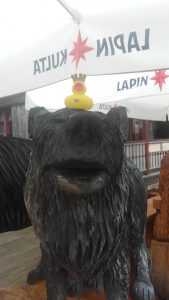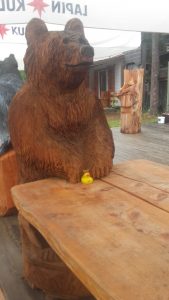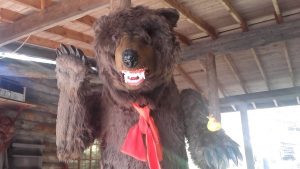 Finnland with it's huge forests and booming wood industry also provides for some fine wooden artworks and toys.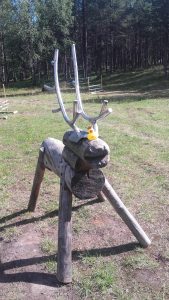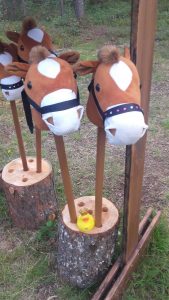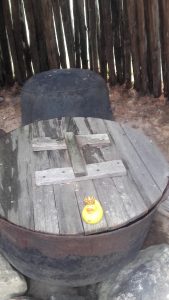 As there are more log cabins in Finnland than humans Marie Sophie had to get one for her own.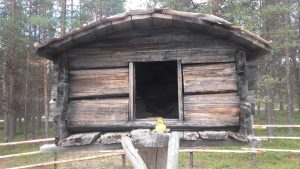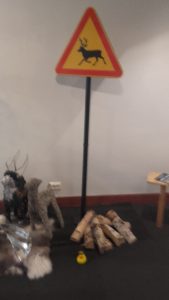 Marie Sophie on a bensh at a camping lot next to one of the many lakes.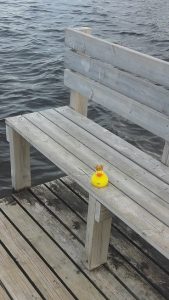 Marie Sophie, getting her kicks out of royal gossip and as an enthusiastic follower of the dynasty of the Wittelsbacher decided to found her own queendom and founded "Duckopia". But she soon had to learn that this decision was not sustainable as her little kingdom did not provide for enough space to grow sufficient duckweed for the growing population. And she also could not find enough material to build a wall system and a country without a wall is no country.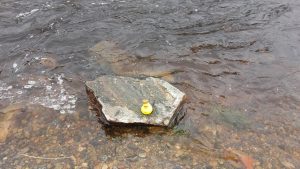 Wittelbacher Christoph III. ruled as king in 3 nordic countries as Kristofer af Bayern Swedish since 1441, Christoffer af Bayern Danish since 1440, Kristoffer av Bayern Norwegian since 1442, He was the son of Wittelsbacher duke Johann von Pfalz-Neumarkt and Katharina, a sister of king Erik VII.
As Iceland and parts of Finnland were under the control of the Kalmarer Union (1397-1523) a Wittelbacher even ruled in Icland and Finnland. The south western part of Finnland with Helsinki was part of that Union. The Kalmarer Union was more like a trade Union and only with some interruption used the title Union king for its top representative which was the case during Christoffer's rule.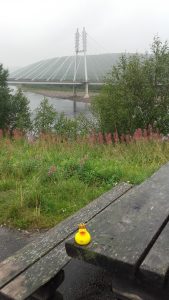 Credit: Maps Icons Collection, https://mapicons.mapsmarker.com
726 total views, 1 views today