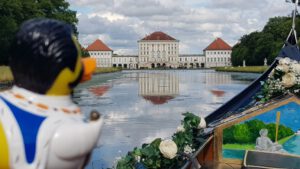 After I had to do some unpleasant work this morning, we decided to treat ourselves to a nice walk in the park. We visited Nymphenburg Castle Park. We were here before also visiting a museum with horse carriages and the Castle itselve in the old days. But I never made it to the back of the Castle and must say now, what a shame. The park behind the Castle is gorgeous. And a paradise for a sausage dog to romp in, if she is a top dog like Beppi.
.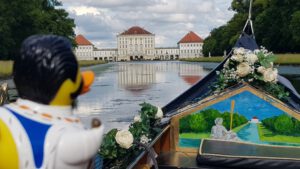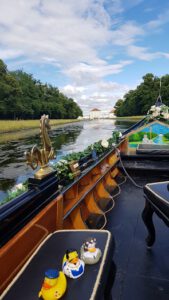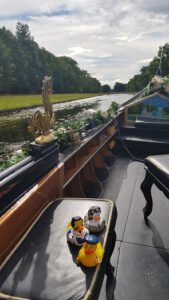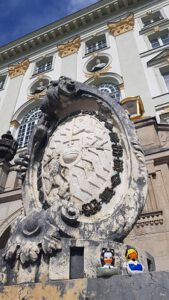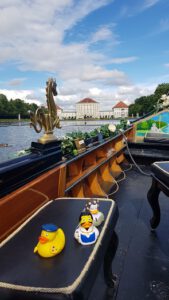 A n d   to our big surprise we also found a Gondola which was sailing on the Canal just like in the old days of Antonio Canaletto and of course we had to use the opportunity to go like the top men on the totem pole. As it was available for a trip on a sunny, cool and not to busy afternoon. We had so much fun and I enjoyed talking to the Gondoliere about the Wittelsbacher Dynasty, the Bastard Bars, Gerhard Polt and other artists. Of course, I had to explain the swarms Duck project. We finished the tour in a Vietnamese Restaurant at the Southern "Auffahrtsallee" along the Nymphenburger Canal which is a popular place for ice scating in winter (if there is one).
Funny was, that my Gondoliere too went here for a short coffee on his way home. Still many restaurants and coffee shops are closed. So there was not a great selection to go to. But I did not bother the man with more of my nonsense.
Antonio Canaletto painted several pictures in Munich and the Castle Nymphenburg was one more of his famous paintings. A cut of his painting  which shows the Gondolas to my delight even appears on the ticket for our Gondola tour.
We even have a copy of another of Canaletto's paintings in the basement.
Of course our artist Antonio Anatra Canardetto was on our team today. To find some inspiration for more pictures.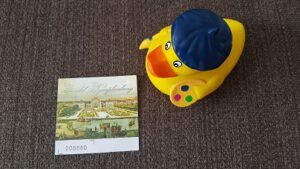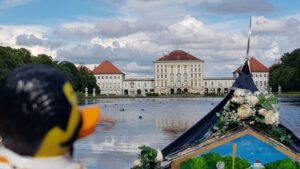 We shared the Canal with a family of Swans, Ducks and Geese.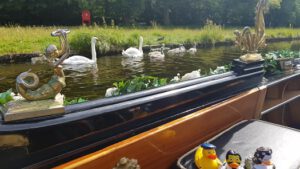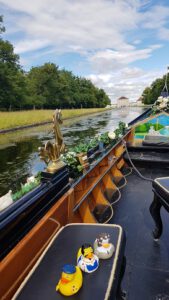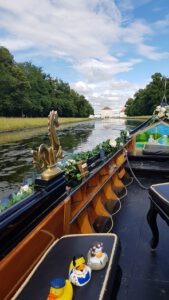 The whole park is also a protected FFH (Fauna Flora Habitat) area. And you are not allowed tor bring your bike into the park. I had to leave it at the gate. And you have to stay on the official tracks. Access to the park is for free.
There are diffent sectors in the park like a more Italian part or a more british landscape park. There are nice views everythere.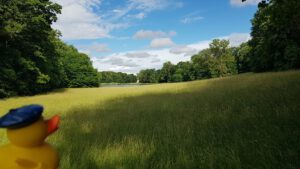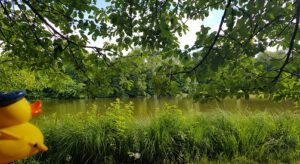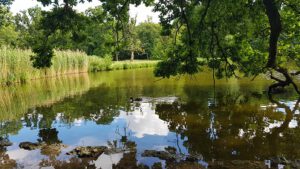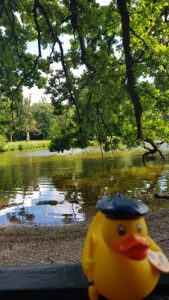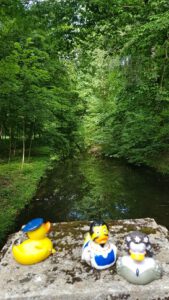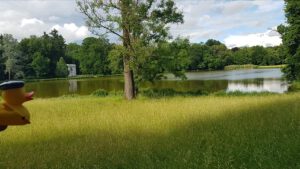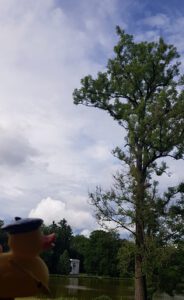 Neither the New Botanical Garden is far away, nor Castle Blutenburg.
There are several picturesque lakes and more buildings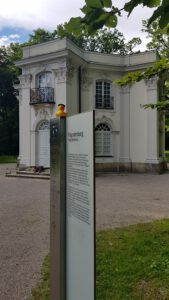 in the park which turn a simple walk into a great experience. The Castle is a mixture of Baroque, Rococo and Classic style and not as pure Baroque as Castle Schleißheim in the north.
Wittelsbacher Franz (Francis II. possible king of Bavaria, England, Scotland, Ireland and France still has an appartement in the Castle. Which he uses in winter. While he prefers Castle Berg at the Starnberger See in Summer.
King Ludwig II. and King Otto I. were born here in Nymphenburg.
It contains the Gallery of Beauties with paintings of interesting women like Lola Montes,  Caroline von Holnstein, Jane Elizabeth Digby, Princess Sophie of Bavaria or Marie Friederike of Prussia.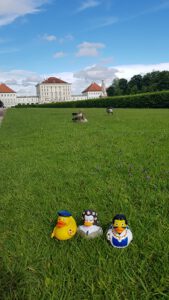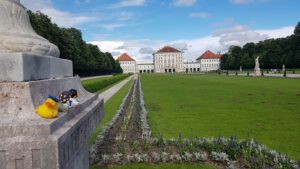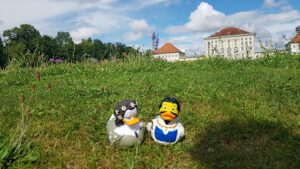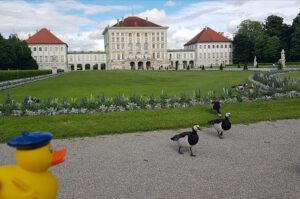 Finally we exited the parc and found more fowl on the other side settling down for the night.
The park is closed at nighttime so we could not step into the dark.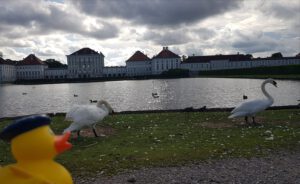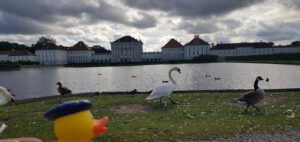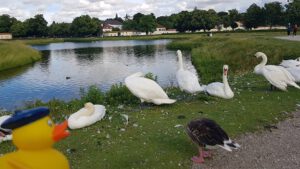 Credit: Maps Icons ColIlection, https://mapicons.mapsmarker.com/
382 total views, 1 views today