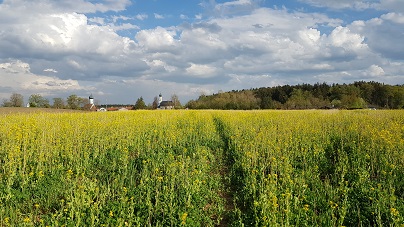 The Aschbacher Hof on the Aschbacher Mountain close to Aschbach (part of Feldkirchen-Westerham) is one of our favorite places of excursions 30 km east of Munich. It offers a splendid view all over the Alpine Mountain Chain in a picture book Bavarian farmland neighborhood,
fabulous homemade cakes,
excellent upper class food and possibilities to go on nice walks.
It is a popular hotel and place for family celebrations or to spend New Year's Eve here. Which the swarm also did before. But also a place for business seminars. It is a family operated business and it has an interesting historic background.
Yesterday we went there by bicycle but as all the restaurants it is closed at the moment but we hope it will reopen soon. We miss the cakes.
It is situated along the Römerstraße (Roman Street to Augsburg), Salzstraße (Salt Street) from Salzburg and Bad Reichenhall.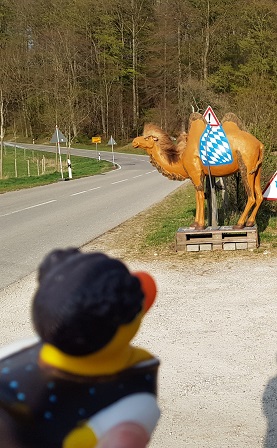 Hitler wanted to dispossess the owners of Berghotel Achbach and give the place to friend Mussolini as residence after Mussolini left Italy after the Operation Oak.  But history did not vote in Mussolini's favor. So it fortunately did not happen. Mussolini and Hitler's face appear in this award winning movie.
The beautiful Mangfall River valley is close by. 
Credit: Maps Icons Collection, https://mapicons.mapsmarker.com/
503 total views, 1 views today