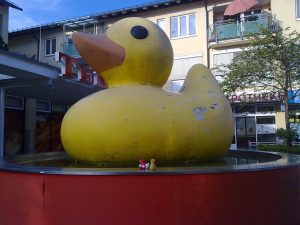 The sculpture "Die Ente und das Tor" in "Unterhaching" close to Munich was created by Wolfgang Flatz. The sculpture was financed by the reinsurer Munich Re who invested and owns (update 2021: owned) the compound. Sheila and Ulrich visited the place.
23.05.2021 We just decided we should give the Duck a name as we by the TARF rules which we follow every Toy Animal should have one. So we came up with the name "Melania".
Wolfgang Flatz, a famous performance artist and provocateur, who was arrested and threatened to be bared in an insane asylum for half a year if he would continue his actions in his Austrian home country moved to Munich and physically involves the audience in his happenings. He is known for letting himself being hung up between to metal panels as a bell clapper and being banged against it as long as the audience would stay in the hall. The happening had to be stopped after he got unconscious because the audience did not leave. Or being used as Human Dart Board. When he was a child he spent time on an Austrian Alpine pastures where he sat down with his new, first leather trousers in a pile of cow dropping to aggravate his father. Dropping a cow was also one of his happenings.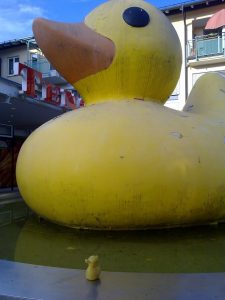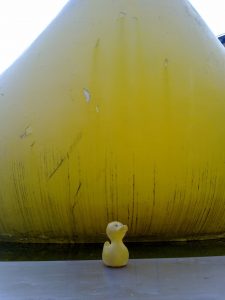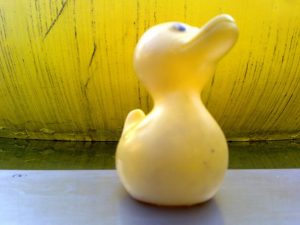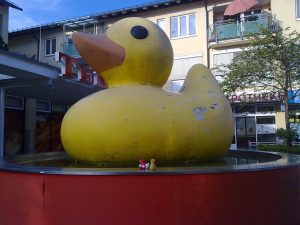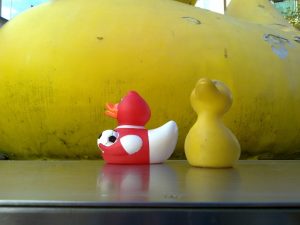 After having a studio on Munichs Praterinsel he now has a big one in Obersendling in the Kistlerhof Heaven 7.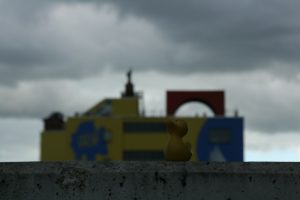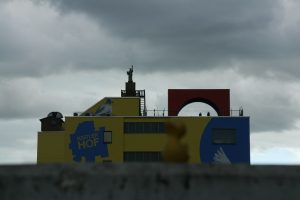 Here is an interview at the Oktoberfest in Munich.
"Ich habe Angst wie jeder andere Mensch auch, aber Dinge, die getan werden müssen, die habe ich getan". (I am afraid as any other human, but I did the things which needed to be done)
Here are some of the objects which he set up on the roof of the Kistlerhof:
Gate with "Quo vadis" written on it
Credit: Maps Icons Collection, https://mapicons.mapsmarker.com
779 total views, 2 views today