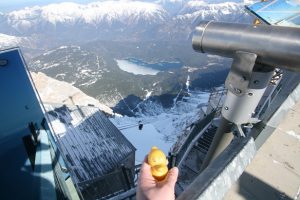 The small lake "Eibsee" (private property, down in the valley) is situated at the foot of the "Zugspitze" mountain (summit shared by Germany and Austria) and is an extremely picturesque lake, surrounded by sheer mountain slopes of the "Wetterstein" mountain range and the green "Ammergauer Alpen" mountains. It attracts many tourists, new fashion is stand up paddling and pedal boats can also be rented. The lake with its turquoise water and white beaches is also called the "Bavarian Caribbean". So if you visit Garmisch-Partenkirchen and the Zugspitze you can travel to Germany, Austria, Caribbean and the Oman in half a day. Garmisch-Partenkirchen is the government's summer residence of the Sultan of the Oman, his Royal Highness Sultan Quabus ibn Said, who donates a lot of money in poor countries.
And who likes Bavarian Music.
All that together makes it possible to collect country Points in such a short time.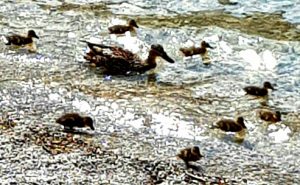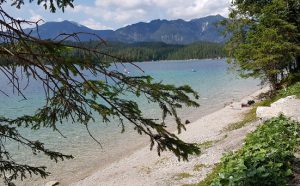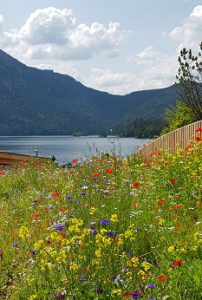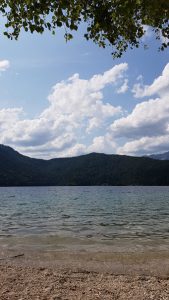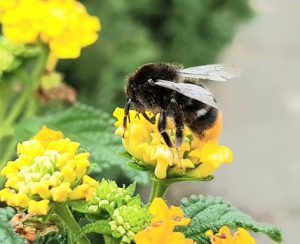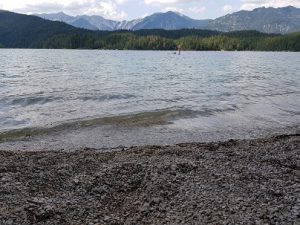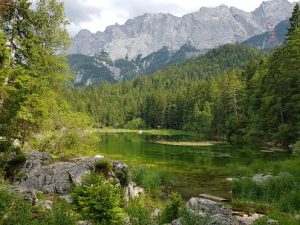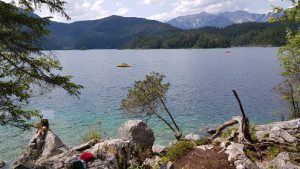 The "Walchensee" also claims the Name "Bavarian Caribbean".
As this year there were some significant amounts of snowfall late in Spring on the Zugspitze, it was possible this July 2019 to go sledge riding only a view miles away from the Caribbean and the Oman.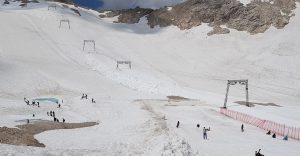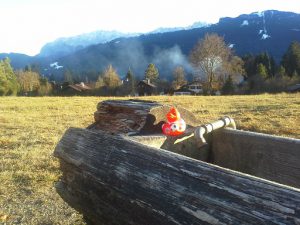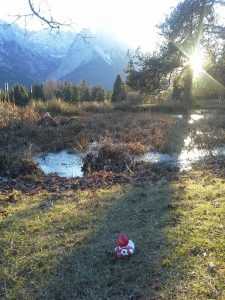 Credit: Maps Icons Collection, thttps://mapicons.tmapsmarker.com
584 total views, 2 views today