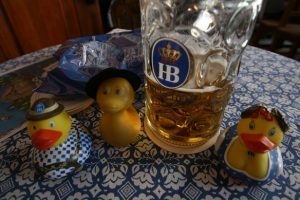 Sheila met her friends Marianne and Michael in the world's most famous inn, the Hofbräuhaus in Munich. She enjoyed Schunkeling to the music played (every place in the video has been visited by Sheila)  and the nice athmosphere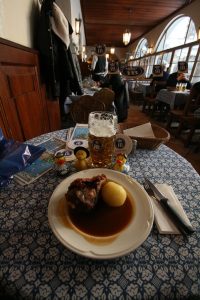 .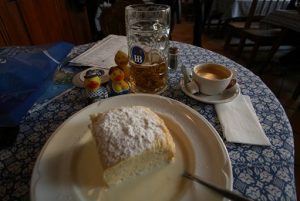 The music however was ceated by Wilhelm Gabriel from Berlin.
We shared some healthy Bavarian food like roasted pork knuckle and for desert had a Dampfnudel and of course the famous Hofbräu beer. The Hofbräuhaus sells it's own Rubber Ducks.
Though being a heaviliy touristed place, the Hofbräuhaus is still a place where locals meet and some even have the priveledge to store their own beer mugs in the house in beer mug saves. A sink is provided to clean it by youselve too.
Famous Chef Alfons Schuhbeck has several shops and restaurants next door at the Platzl.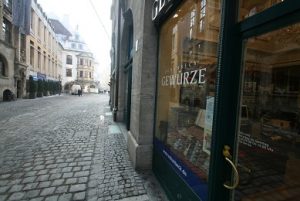 The theft of beer mugs (Maßkrüge) has always been a significant issue in the Hofbräuhaus for generations. Even honorable celebrities joined. I never found out what happened to poor Dachshound "Dunker" (??Offie??). (who was bought later in Nuremberg by the two young silly men travelling through Europe for 8.00?. Where is PETA if you really need it. But now Sheila had to get a book with Kennedy's travel diary and now we know more. Offie is mentioned in the diary up to the point, where Kennedy reaches Den Hague, Netherlands on his way to England. Kennedy sold poor "Dunker" ("Offie" however was a Dachshund) at that point for 5 Gulden, after before looking for even more sweet dogs to buy and give away to one of his many girlfriends on the trip. But he also had found out in Amsterdam before, that his Hay Fever was coming from the dog. Maybe he changed the name of the dog at that point because he also had one more human aquaintant with the name Carmel Offie (secretary of the ambassador in Paris), who is also mentioned in the diaries. And he at that point, as often on the trip, was running out of cash money and had to say "Danke" (thank you) to Offie for the money he could get out of that deal.
American Express was important for him at that time, never leave home without it.
While "Russian Express" was different at that time, never leave home. (Jakov Smirnoff) It seems to be the same again now (update 03.2022)
1920 the NSDAP was founded in the Hofbräuhaus and Adolf Hitler presented his 25 point program. Beer halls are always a good place for political agitation.
Vladimir Lenin drank some beer here
as well as Wolfgang Amadeus Mozart,
Mikhail Gorbachev,
J.F. Kennedy,
Prince Charles (now King Charles III.) with Camilla
or George H.W. Bush.
Lenin's wife said, the Hofbräuhaus is a place where the good beer blurs the division between the classes.
And Sissi was here too, not far away from where she was born. But I doubt that she with her very nice figure had a lot of the beer. But she used to drink the full Mass (1 liter) which she hadled quite well,
other than her court lady "Jene Gräfin Larisch" who was forced to join.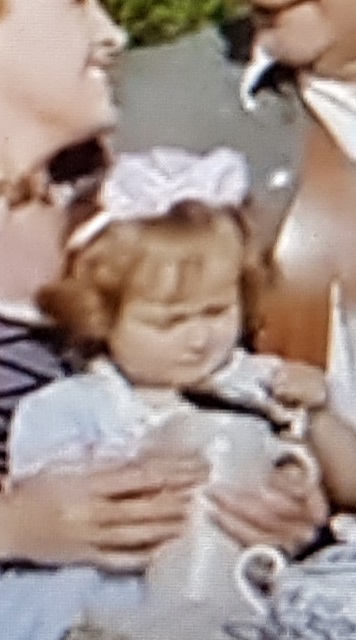 Sissi also enjoyed beer from Munich in Vienna, the court in Vienna was not amused.
The house and concept is copied all over the world. It would be a dangerous world if you would have a leader who is able to build his own beer halls or beer gardens to make people drunk and to tolerate violations of constitutions. And at the same time has his fingers on the more or less big button to start an atomic war.
Credit: Maps Icons Collection, https://mapicons.mapsmarker.com
738 total views, 1 views today