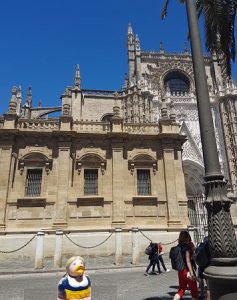 After the grim Atlantic Crossing Sylvia finally reached Spain and went to the Sevilla Catheral to thank for the successful ship passage and to survive maniac pilot Roger Clarance Over starting in the Caribbean. As you can see she has put up a view pounds even though the slender rations on the tour limited the calorie intake the past days. Fortunately no pirates appeared and the drinking water lasted too.
The Cathedrale Maria de la Sede, which was built here after the Reconquista in the 15'th century at a place where before a Moorish mosque stood.
The Reconquista at its's beginning was marked with an important victory of Karl Martell 732 in the battle at Tours and Poitiers, France. Karl Martell founded monastery Benediktbeuern 725.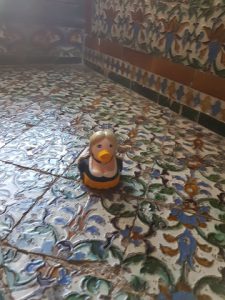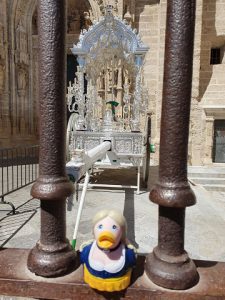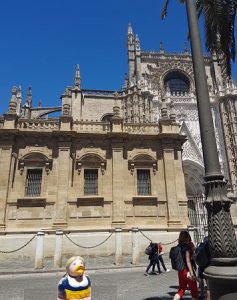 Credit: Maps Icons Collection, https://mapicons.mapsmarker.com
505 total views, 1 views today