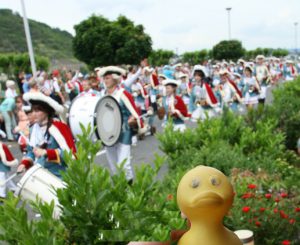 As 2016 the Shrove Monday Procession had to be canceled because of a bad storm, the good people of the Andernach Canival Club catched up on the missed event in June, when they also celebrated the 600 year anniversary. So Sheila used the chance to catch some "Kamelle" and "Strüßche" and shouted a lot of "Alaavs".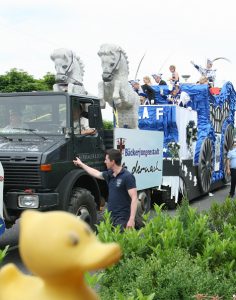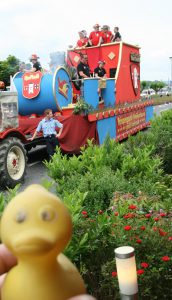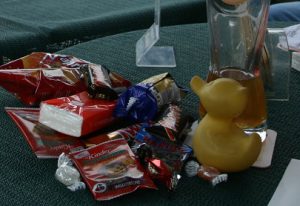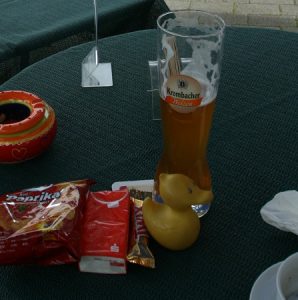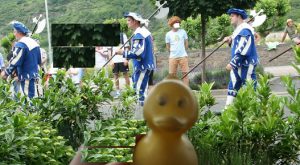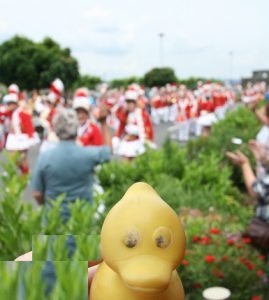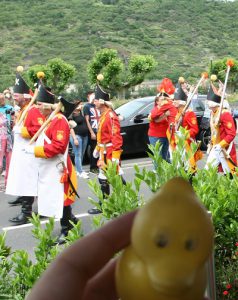 Sheila is proud, that she probably is the only Rubber Ducky on a picture of a carnival parade in June.
Sheila was proud about her loot; all that candy she caught.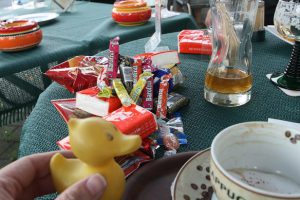 Shouting the right word is important as there are different shouts in different parts in Germany and we did not wanted to irritate the people. Andernach ist close to Cologne  and Alaav is the right word to shout here. We found a nice place in a coffee shop along the way of the parade and Sheila Alaaved a lot and caught a lot of candy. We also enjoyed to watch the "Funke(n)mariechen" in the parade like at the event 2019 in Munich.
We went to see the "Runder Turm" (round tower) and the Andernach Cathedral.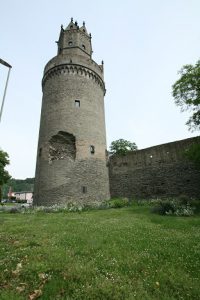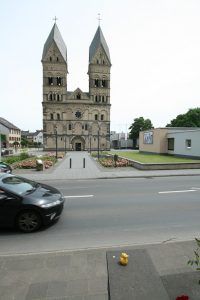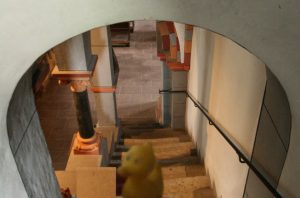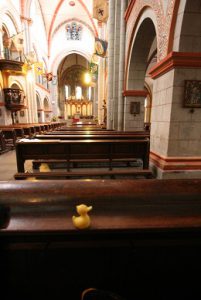 We before also visited the popular Andernach Geyser, taking a boat to the highest cold water geyser of the world.
In Andernach, at the  banks of the Rhine river, more than 2000 years old and site of a Roman bridge across the Rhine between Andernach and Koblenz,  we enjoyed the simulated trip into the earth (in an elevator) in the museum which told about the volcanic activities in the area. A volcano eruption once even blocked the Rhine River.
Sheila made some bubbles too.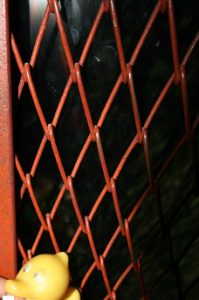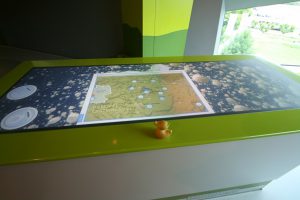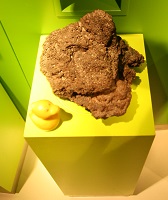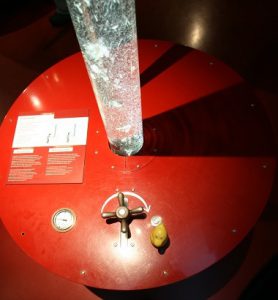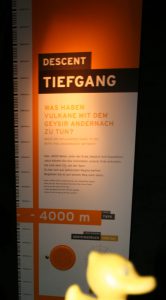 Credit: Maps Icons Collection, https://mapicons.mapsmarker.com
547 total views, 1 views today