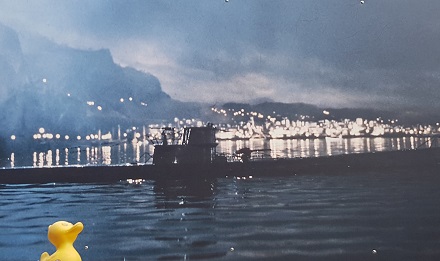 Bavaria Filmstadt or Bavaria Film Studios is a place, where many German film-productions are made. Also, international productions. The Swarm for example came across Arni in his newest film Kung Fury 2 (2022) which is not even released yet. He finally appears in a role which he deserves since a long time.
Set: In the White House.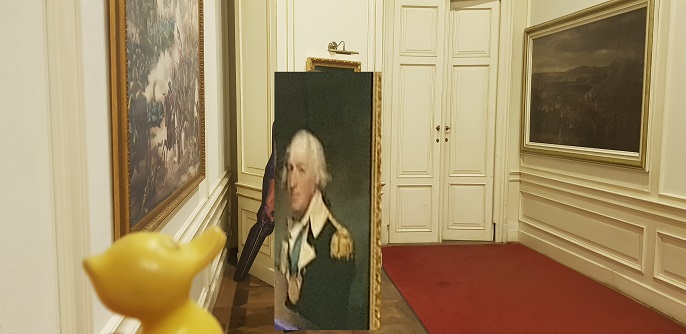 So, I don't dare to show the full, unchanged picture as we don't want to mess with the Terminator. But the Bavarians know Kung Fu too.
The plant is not as big as Universal Studios which Sheila visited before, but it is quite important and has a long history in the film industry.
They set up a board with signed pictures of famous actors like
Romy Schneider (Sissi trilogy, Sisi of course was the correct nickname of Princess Elisabeth In Bavaria)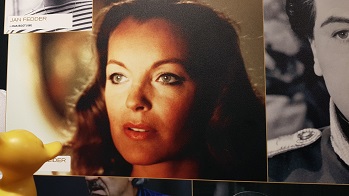 O.W. Fischer (King Ludwig II.)
Mario Adorf who appeared on the Paddle Wheel Steamer Goethe on the Rhine River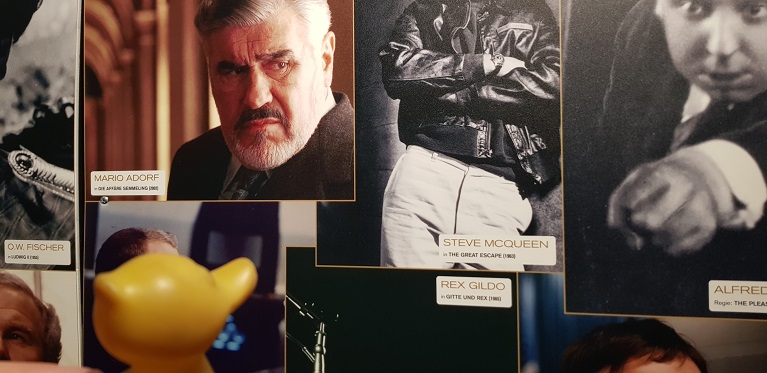 Heinz Rühmann who lived at the Starnberger See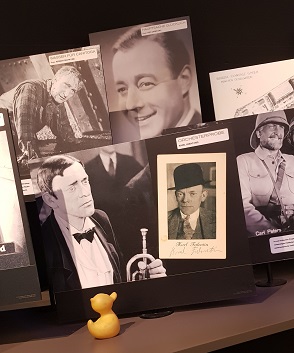 Hans Albers, who lived at the Starnberger See
Karl Valentin who we met before at the Viktualienmarkt, Munich
Main reason to go there however was to get some pictures from inside "Das Boot" (The Boat). As we wanted to add one more means of transport to the swarm's collection. The iconic film was directed by Wolfgang Petersen.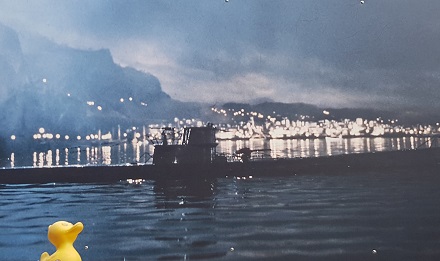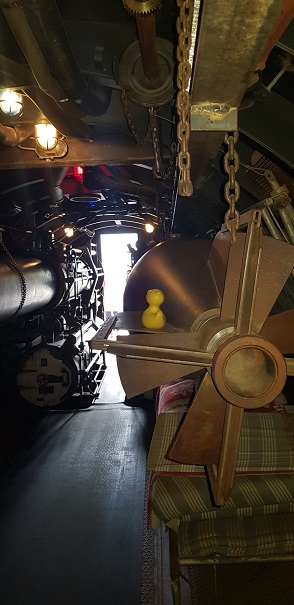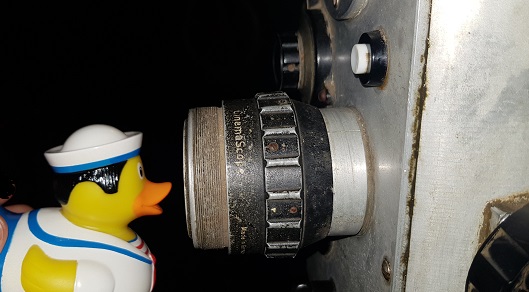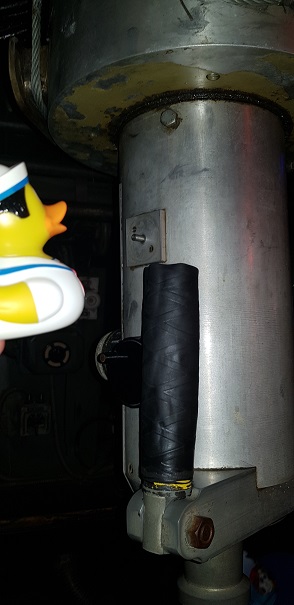 But there are many other filmsets:
We could sneak into Emma of Jim Knopf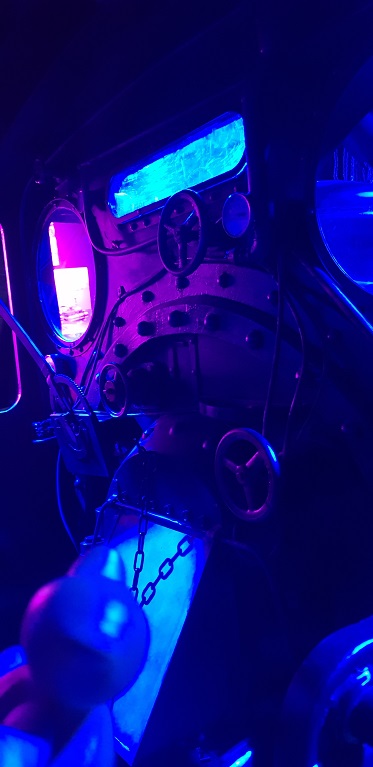 A space station (finally a little bit of Ducks in Space)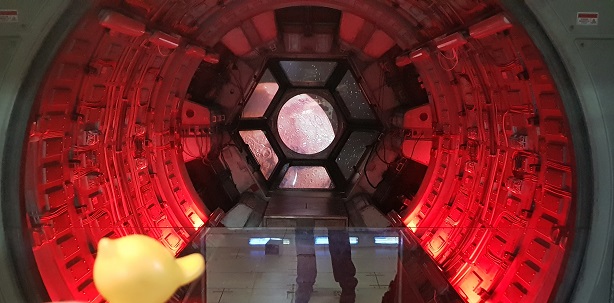 Zauberflöte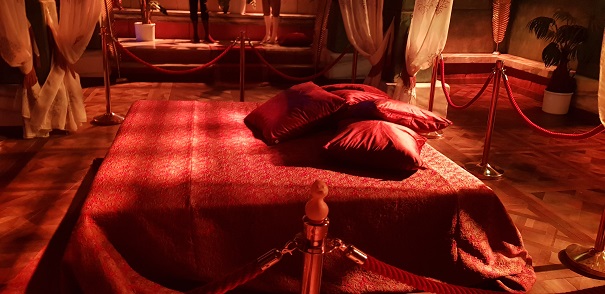 and the set of a town (no fire simulated here this time other then 1983 when I was here before)
The tour was exhausting so we needed some magic potion of Miraculix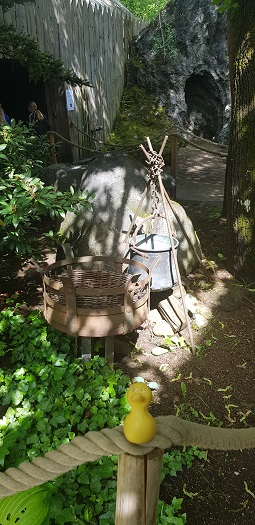 This time we also went into the fabulous 4D movie theater. I had no excuse this time as we did not have a dog on us which we needed to take care for during the event. It shook the shit out of me but Sheila enjoyed it.
Sheila and Duckdidu were by far to small to be allowed in the 4D theater. So that had to sneak inside and I had to buckle them up on my backpack.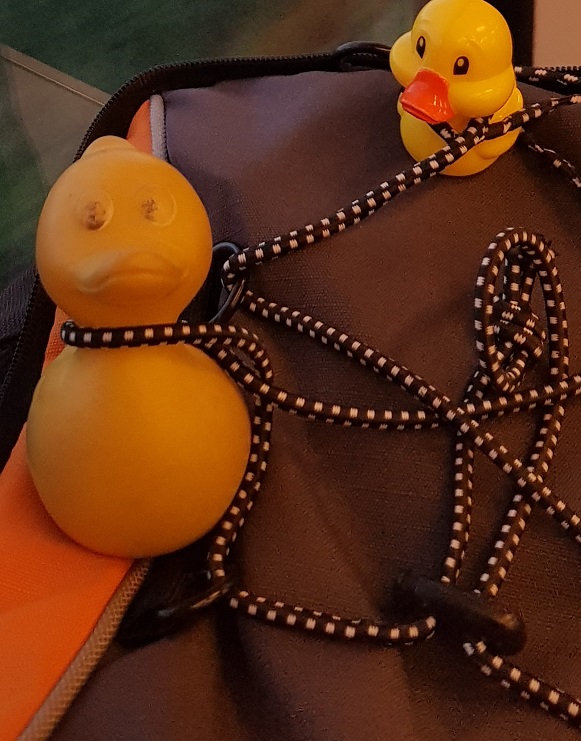 Credit: Maps Icons ColIlection, https://mapicons.mapsmarker.com/
206 total views, 1 views today