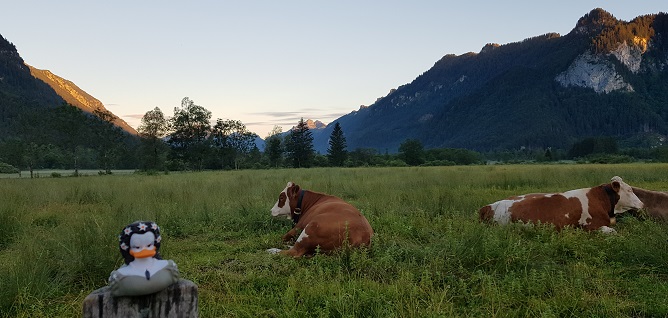 On our Cycling Tour we also went through the "Werdenfels" County. We started early in the morning in Oberammergau,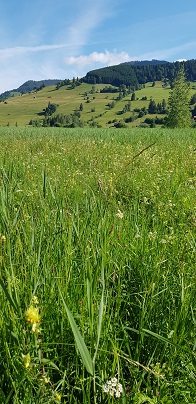 down the Ettaler Berg and continued along the Loisach river. We enjoyed the nice peace in the morning, the first sunbeams stroking lovingly over the mountain peaks, the cows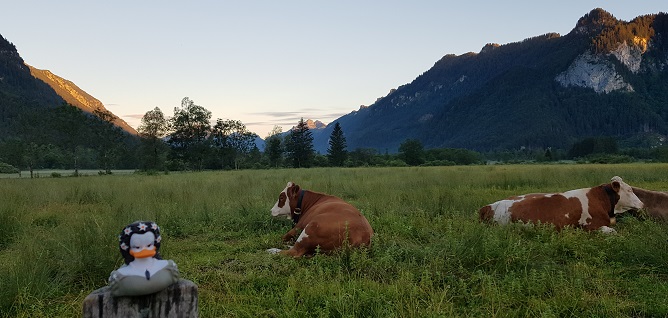 and snakes along the way and the sound of the early birds.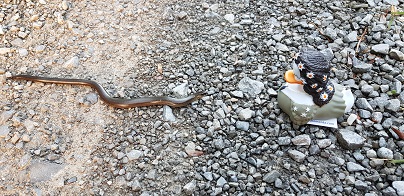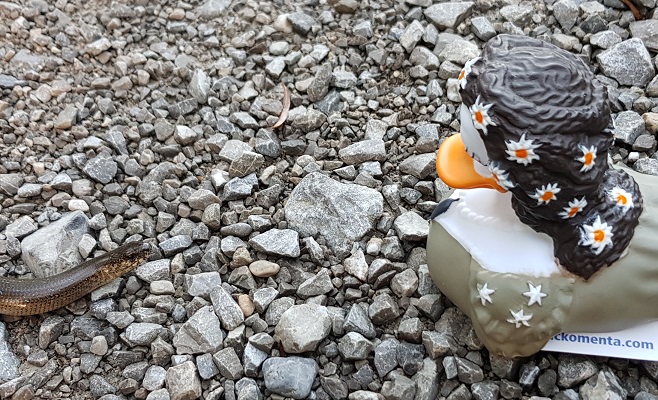 And the wonderful view back on the Wetterstein Mountain Range. With the Waxenstoana, the Almaspitz (Alpspitze) and the Zugspitze with the Schneeferner Glacier.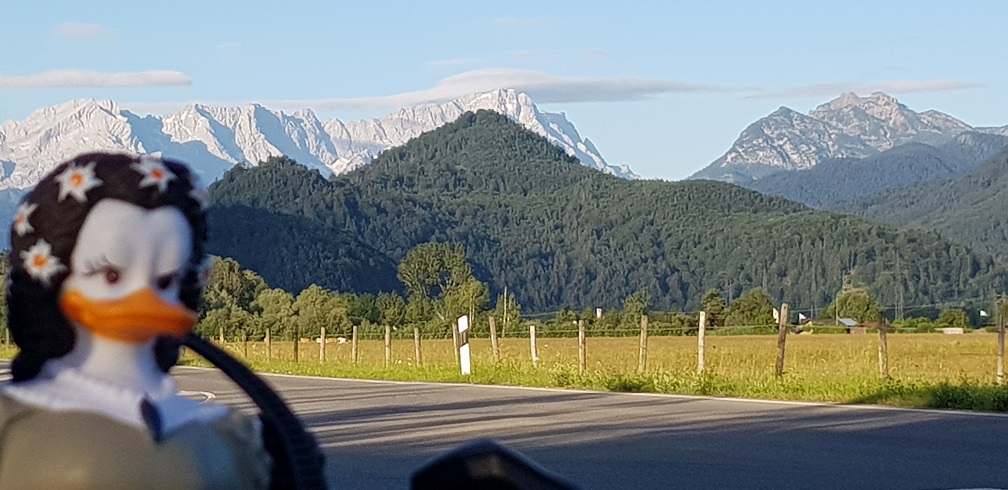 Singer and Celebrity "Sound of Thunder" from the American Indian Tribe "Isar-Indianer" Willy Michl also operated mountain huts here some decades ago. Sound of Thunder, born in Munich 09.07.1950 celebrated his 70'th birthday this week as usual with a performance. Which was a challenge in those Corona times. The site of the happening had to be changed from the "Lustspielhaus" in Munich and moved to the court in the "Deutsches Museum" in Munich. The Great Spirit of course loves brother "Sound of Thunder" who came with his second wife, divine "Goße Bärin" (she-bear Cora) who took good care of him during the concert.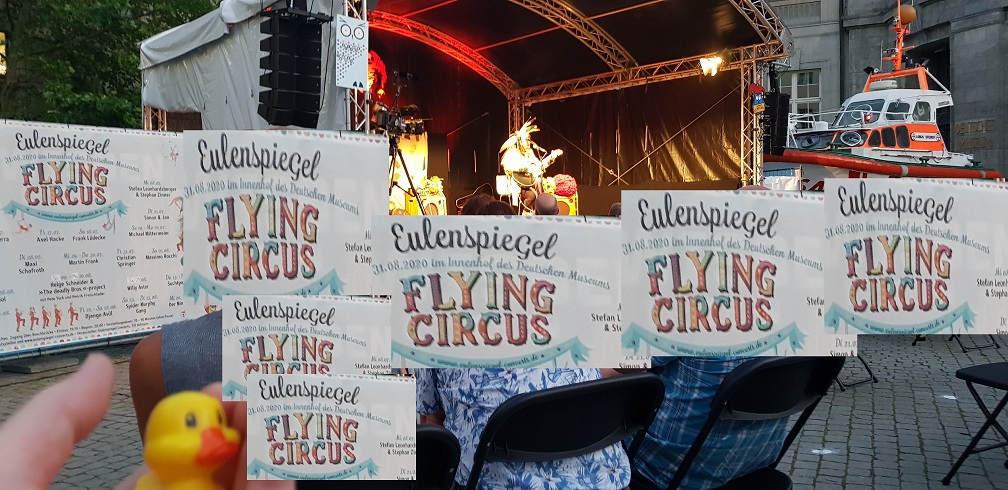 The weather was perfect, crows and birds were flying over our heads and even a hot air balloon. He performed extremely well and it was a fantastic, emotional evening and we were all thankful to still be alive. Hopefully for many more summers. The performance was also broadcasted on TV as live stream. (Bayerischer Rundfunk) I still got to check if Duckdiu and I were visible too on TV. I hope the show is still available.
And yes, it is. We were sitting at the far right side and we are not as pretty as those 3 ladies in the center so I can't see us during the concert but we appear at the very last seconds applauding.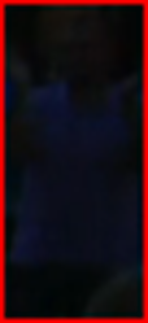 Participating in the song "Der Bobfahrer" (The Bob Sledge Driver) was a challange for my old back but I tried to do my very best. Of course Willy, also an outstanding excellent guitar player, also played the iconic song "Isarflimmer" (flicker of the Isar River) which is the unofficial anthem of the town of Munich. And he sang about his live, also how he was produced by his parents after going to the Oktoberfest in Munich 1949. Here is a nice interview with him "Gifpfeltreffen". As I did not know if there would be intense security measures I did not take Sheila (or Shesheba, which is her Winniboa tribe name) but instead Duckdidu who always needs some spiritual support.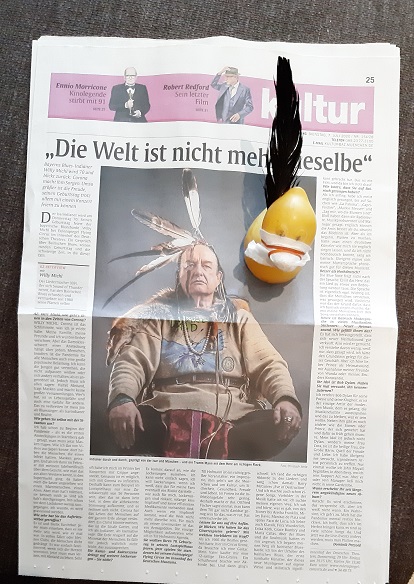 We also again went through the lovely town of Murnau with empty streets early in the morning.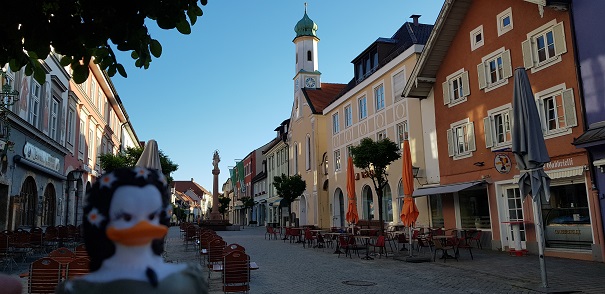 Credit: Maps Icons ColIlection, https://mapicons.mapsmarker.com/
444 total views, 2 views today