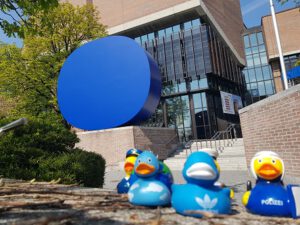 Artist and member of the swarm Anatra Antonio Canardetto out of the blue sky decided to form a new group of artists here in München "Die Blauen Enten". And to create some up-to-date art. Therefor we created the alternative piece of art, "Gerundetes Blau mit blauen Enten" (Rounded Blue With Blue Ducks). It was inspired by this great piece of art of Rupprecht Geiger which we discovered at the important Cultural and Artists Temple "Gasteig" here in Munich and which we used for our creation. We still, other than Wolfgang von Goethe think, everything which gets enough clicks is art.
It is also popularly called by another name here and we would like you to guess what it is called. And we learned, that even long-standing old colors are no longer treated with respect. Or are we only getting old?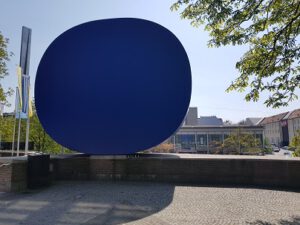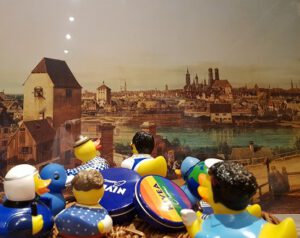 The sky was a bit blurry that day but still blue. We trusted on the skills of the "TÜV" and were not afraid
to climb into the belly of this great piece of art. Since the Corona Crisis we all are kind of in our "Blauen Phase" and though we should express that.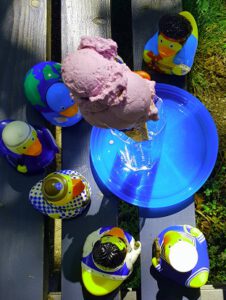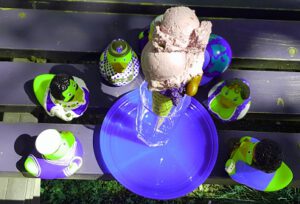 Mountains or islands can be either blue or round too.
Credit: Maps Icons ColIlection, https://mapicons.mapsmarker.com/
249 total views, 1 views today